For about a year, I've been looking for a good solution for retainers, clips, breakway clips, etc. Retractors suck, and are expensive. Magnetic retainers usually suck, have limited uses, and are expensive. Bolt-snaps are great, but you may want a breakaway feature in some contexts. The zip-tie-plus-o-ring method of making a breakaway connection is pretty good, but not reusable, and may leave you with a dangling regulator.
For example:
it's convenient to have your primary regulator on a necklace, and secondary regulator on a bolt-snap, on a chest-d-ring. However in an emergency, you or your dive-buddy may need that regulator FAST, and may not have the luxury of fumbling with clips while wearing gloves while panicking, etc. The necklace, in rare circumstances, could also be an entanglement or choking hazard.
(Mostly I find it annoying at the very end of a dive, when doffing gear.)
Anyway, I found the perfect item, and it's inexpensive. Get some "Silicone Magnetic Cable Ties" You can usually get a pack of about 20x for $20 or less, and have tons of uses!
Breakaway necklace:
Step 1: Cut about 24-inches of bungie.
Step 2: Tie a knot on one side of the bungie.
Step 3: Tie a magnetic cable-tie to the other end of the bungie.
Step 4: Use a normal (plastic) zip-tie place around the regulator mouth-piece, and don't tightened all the way yet.
Step 5: Tuck the knotted end of your bungie underneath on one side of the mouthpiece.
Step 6: Tuck a second magnetic-cable tie un the opposite side of the mouth-piece. You can now tighten the cable-tie.
Step 7: For a slightly more secure magnetic-connection between your two magnetic cable-ties, alternate the magnets.
Step 8: To tighten or adjust the necklace, pull the end of the bungie under the zip-tie.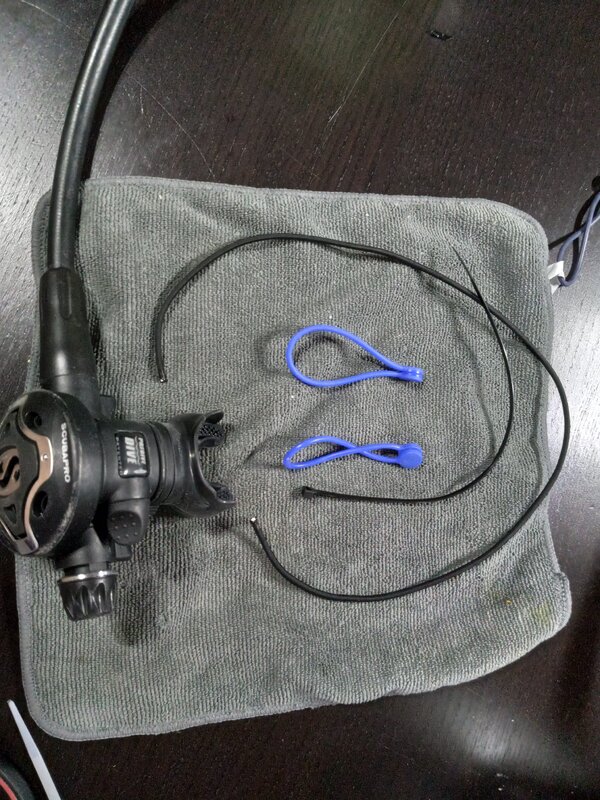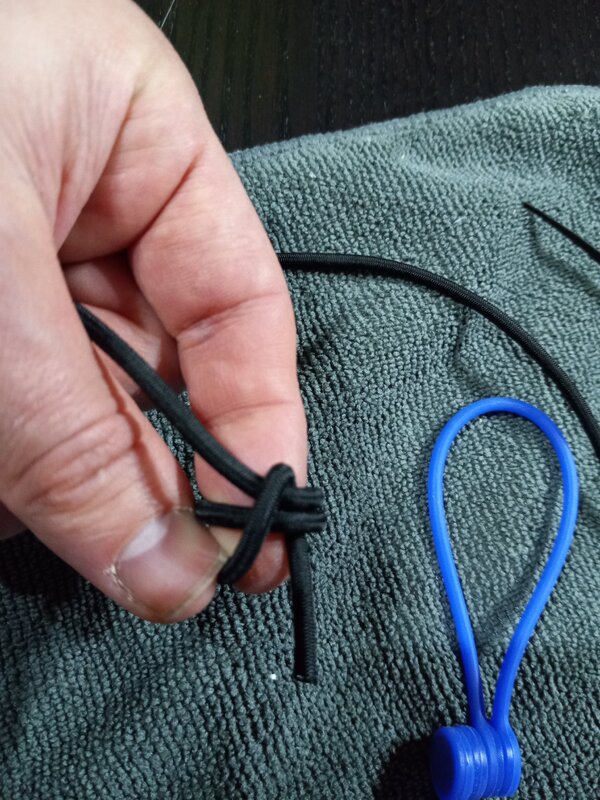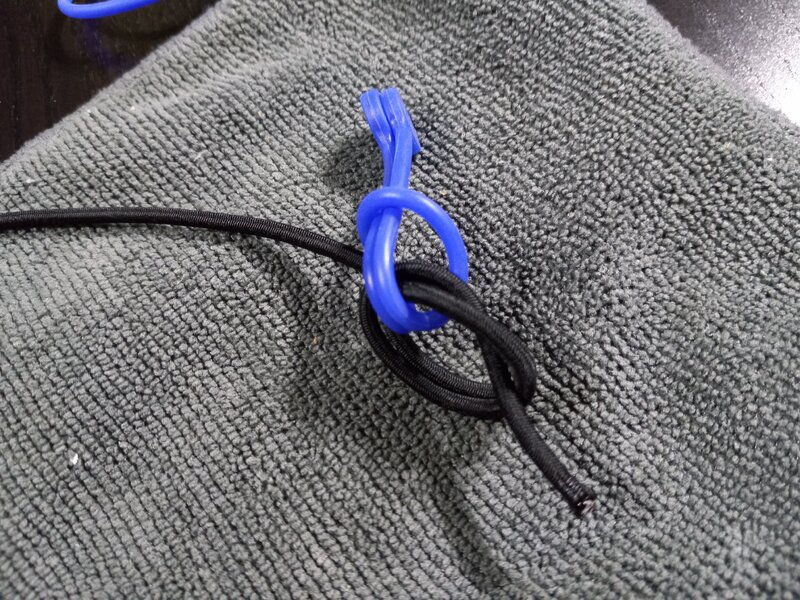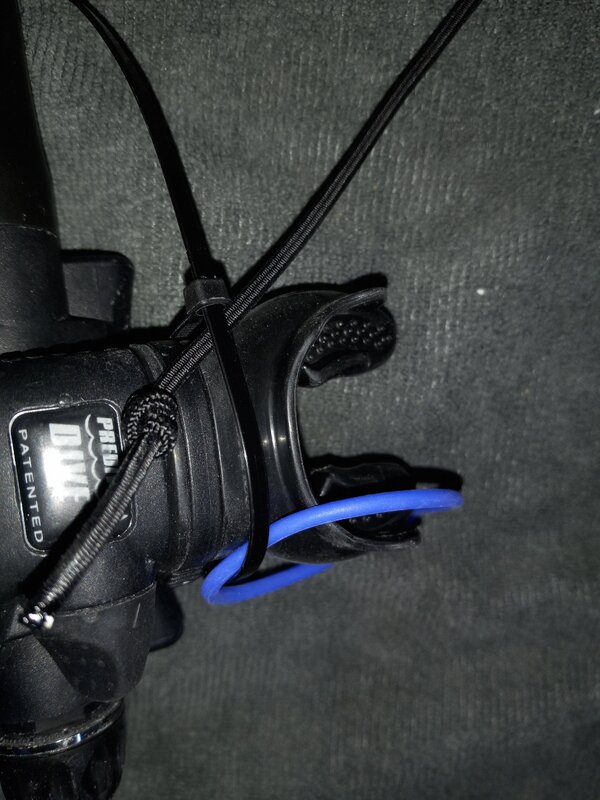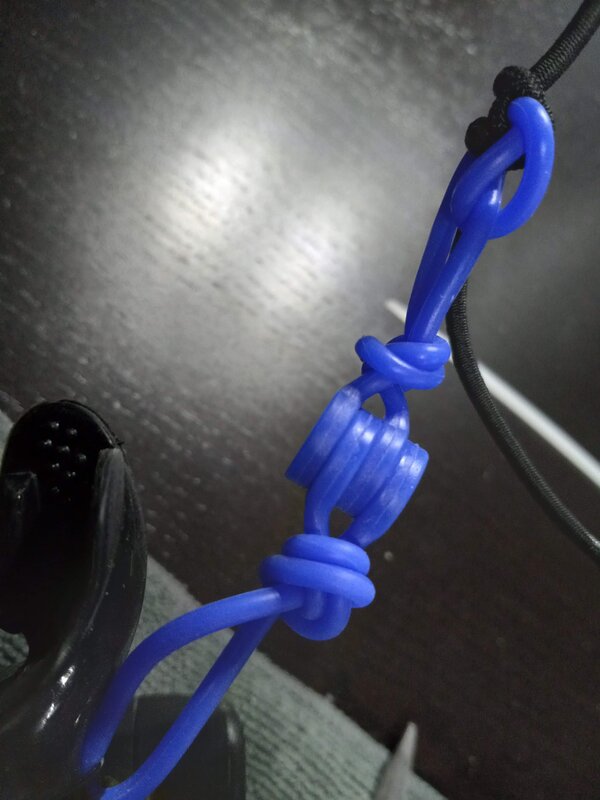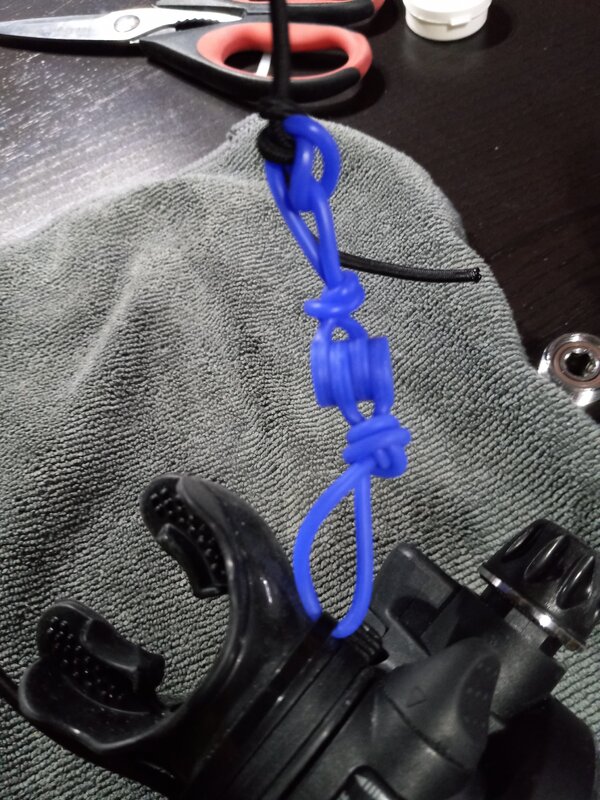 Breakaway Bolt-Snap:
Step 1: Secure/tie one of the magnetic cable ties around your regulator near the mouthpiece.
Step 2: Secure/tie another magnetic cable tie around a bolt-snap.
Step 3: Alternate the magnets for a stronger connection.
Step 4:
You're already done, but I can make up steps if you really want me to.
There are tons of other uses, but I think that's enough for this initial post.