Messages

12,223
Reaction score

2,456
Location
Looks like a beautiful regulator. I think I would go for the plain titanium version without the pretty coating because the ad copy admits it can be scratched. SCUBA diving by it's very nature is rough on gear and for that matter, the (my) human body. I come back from a trip and people ask me if I was in a car wreck or fell off my motorcycle, should I call an ambulance? Nope, just went SCUBA diving, scratches, cuts, bruises are the norm.
Great piece for the display case. Much like the Apeks Black Pearl, or limited run Aqualung Mistral.
The New Mistral is perhaps the worst regulator of modern times. Whoever kludged that contraption together did not have a clue as to how a double hose regulator must be to function. Just a sampling of my fleet.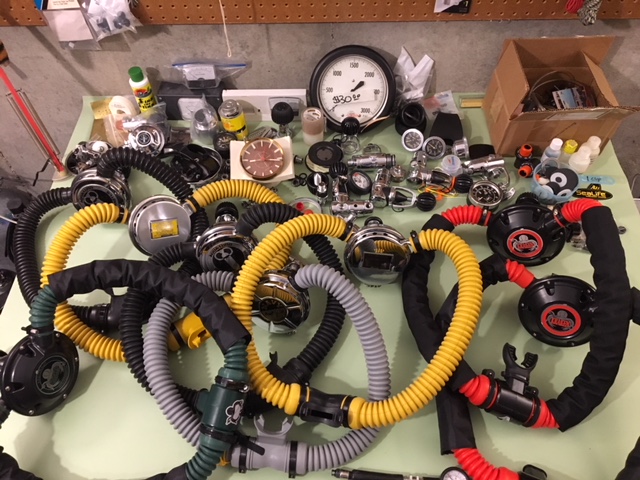 The yellow hose regulator to the left is a real deal Mistral. Bought by my uncle while in the Air Force at a PX in 1958 and gifted to me circa 1968. To the right are two of my (3) Argonauts, the other is to the far left. The Argonaut is a modern, brand new, high performance double hose regulator. AL could take some lessons.
That Atomic is pretty, I give it that.
James