Just a diver
Staff member
ScubaBoard Supporter
Messages

12,515
Reaction score

11,002
Location
Here's the latest video. Definitely worth a watch if you want to learn more about vintage scuba buoyancy compensators. I'm sure a lot of you divers on the forum here started with this BCD.
My first buoyancy compensator was the Bouée Fenzy. It was designed as a Mae West that could be inflated at depth and had an OVP, but we added a power inflator on the hose around 1971. I think the power inflator was cannibalized from the early semi-dry suits of the day, but can't remember for sure.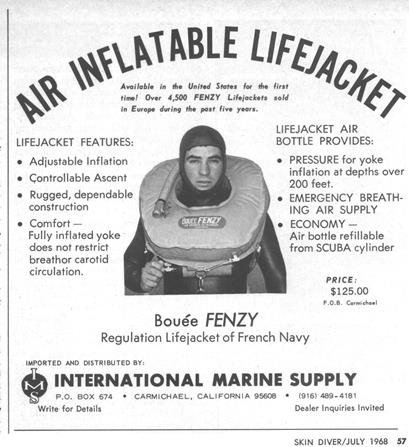 My non-diving dad made me wear this stupid thing when I started my Scuba class. Useless.