Co-Owner of YourBagTag.com
ScubaBoard Business Sponsor
Messages

139
Reaction score

40
Location
# of dives

1000 - 2499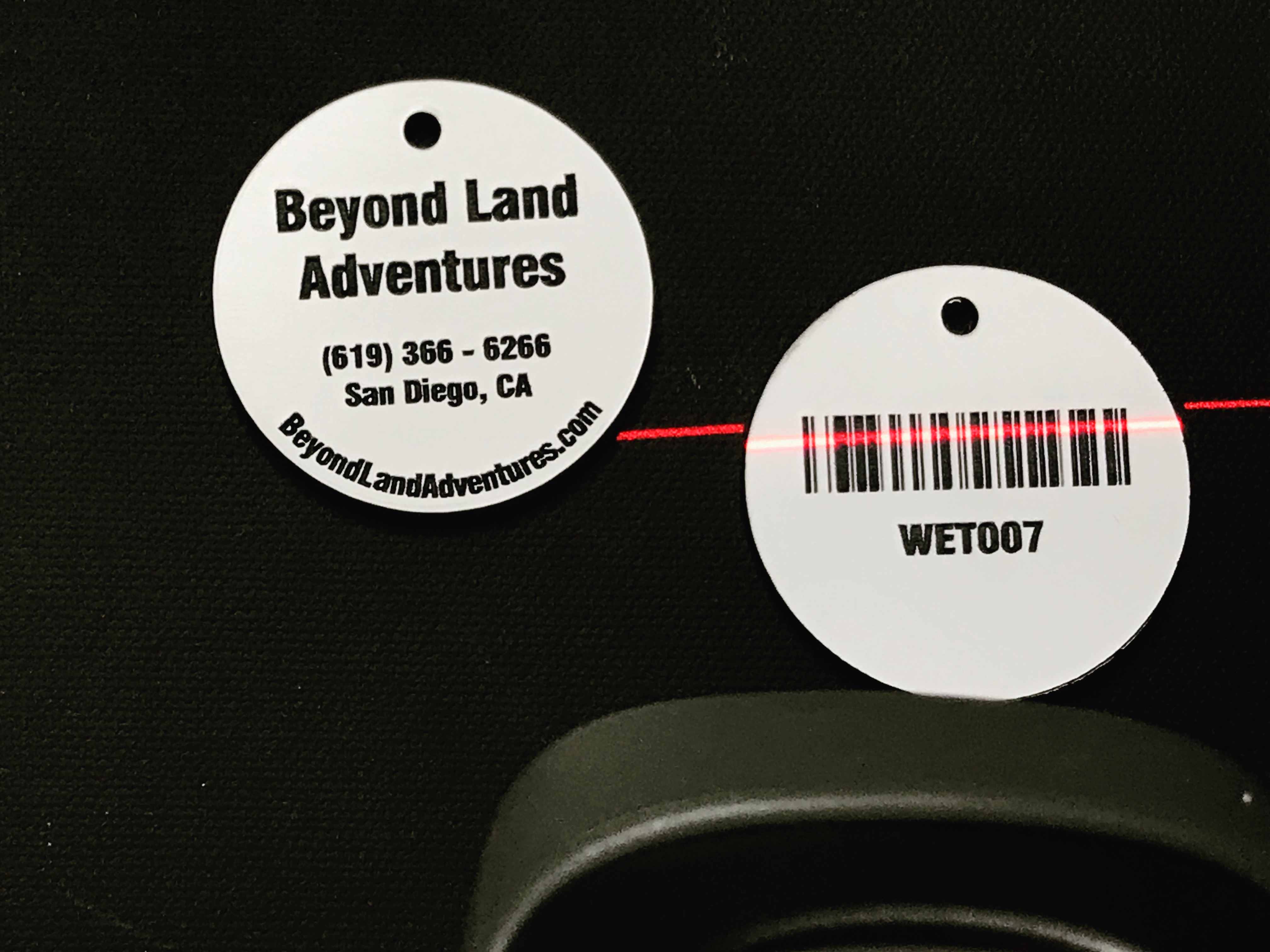 We can do barcoded tags for easy rental gear checkout - checkin. Tags shown are 1.75" in...
We get numerous inquiries asking if we can engrave serialized barcodes on equipment tags for dive shop and dive resort rental gear. The answer is yes but we have limited color options since the tag has to have a high contrast so the barcode reader can scan it.
The tag show above is 2-sided, dive shop info on the front, serialized barcode on the back. These tags are 1.75" in diameter and 1/8" thick. They can be cut in different shapes (circle, square, rectangle). White tags with black text works extremely well.