---
---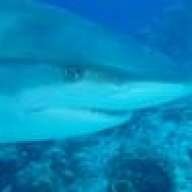 Gender:

Male

Birthday:

Jan 25, 1954

(Age: 67)

Location:

Occupation:

Physician, Infectious Diseases, retired
Loading...

Loading...

About

Gender:

Male

Birthday:

Jan 25, 1954 (Age: 67)

Location:

Occupation:

Physician, Infectious Diseases, retired

Gender:

Male

Certification Agencies:

LA County Underwater Unit, PADI, SDI

Dive History:

Grand Cayman, Little Cayman, Cayman Brac, Turks & Caicos, Bonaire, Curacao, Cozumel, Puerto Morelos, Costa Rica, Roatan, Panama, Oahu, Maui, San Diego, Florida Keys, Southeast Florida, Red Sea, Cocos, Galapagos, Revillagigedos

Certification Level:

LACUU Basic 1970, PADI MSD 2005, SDI Solo Diver 2013

# of Logged Dives:

1,000 - 2,499

Dive Classification:

Experienced Diver

Years Certified:

Ten Or More Years

I was certified by the LA County Underwater Unit when I was 16 and living in the Los Angeles area. I was a competitive swimmer and water polo player through high school. I dived actively, mostly shore diving in LA, Orange, and San Diego Counties, with occasional trips to Catalina, for the decade while I finished high school, college, and medical school. I lived in Portland, OR for 8 years before moving to the Philadelphia area. I did not dive for 17 years. I was recertified with my son when he turned 12, we've been diving together for 23 years. My wife was certified with my daughter when she turned 12, the whole family has been diving together for 19 years. We try to dive as a family as much as we can, more often now, it's my wife and me. I also dive by myself whenever I have the opportunity. We've owned a 2nd house in Boynton Beach, FL for 9 years.

2019 was fantastic. I returned to Bonaire with my wife in April, and spent a week in the Revillagigedos at the end of May. Hit 1800 dives while in Mexico. I made my usual trips to Florida. Five dolphins joined me on a solo dive in Boynton Beach and Lemon Shark aggregation in Jupiter was fantastic. My wife and I saw a Great Hammerhead in Boynton Beach in August. Did two more weeks in Bonaire in October, my son and daughter were able to join us for part of the time. First time since 2004 that the whole family has dived together

. Finished the year with 202 wonderful dives.

2020 got off to a good start with 2 visits to Florida, hit 1900 dives. Then came Covid-19. Our trip to Bonaire in April was cancelled. My trip to Malpelo in June was cancelled, rescheduled for July 2021

. I was able to get back down to Florida for 29 wonderful dives at the beginning of June, 20 in July, and 20 in September. I ended the year with just 81 dives, fewest dives in a year since 2011 However, that's 81 dives better than none. Let's all hope that 2021 is a better year.

January 13, 2021

Interact

Loading...