Messages

183
Reaction score

3
Location
# of dives

500 - 999
All,
I've completed iDeco and submitted it to Apple for approval and release on the iPhone and iPod touch via the AppStore.
This app is NOT for profit, and is FREE. It is a personal project of mine and I am releasing it to anyone who wants to use it.
It is Metric & Imperial, It can handle OC to CCR, Air to Hypoxic Trimix and everything in between. It does mutliple dives, track gas usage, CNS, OTU's etc. Also creates bailout plans for CCR, including cave bailout.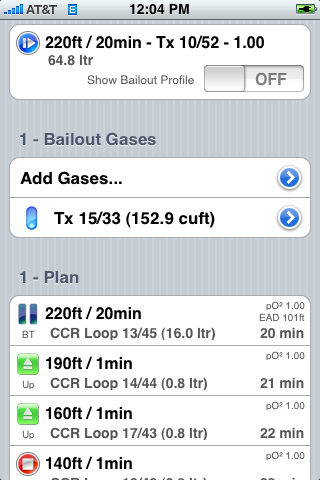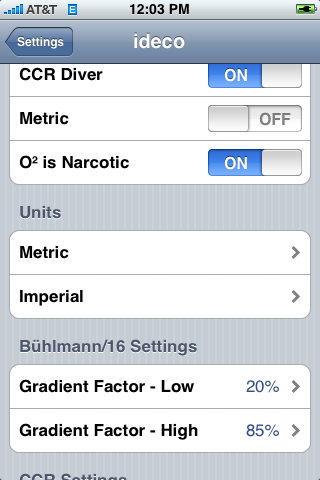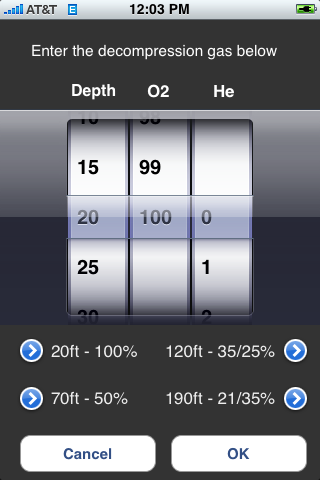 For a tour of the software, check here:
IPHONEDECO.COM
This should be available in the next few days on the iTunes AppStore. FREE
(Moderators - I am not a vendor, and I am not selling anything - I'm a member here as well as TheDecoStop, CaveDiver.net and RebreatherWorld)