Messages

309
Reaction score

59
Location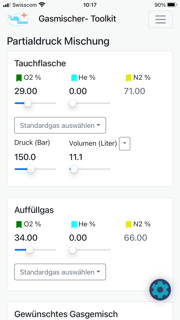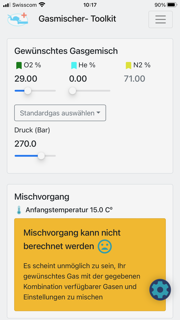 I have EAN29 in my cylinder at 150 bar.
I have a cylinder of EAN34 and I have a compressor.
Result should be:
1. Add x bar EAN34
2. Add y bar air
3. Result: 270 bar EAN29
But the tool sais: can not be calculated.
a) Tool is wrong
b) Tool believes, I have EAN34 only, no air. But doesn't tool take air as always available?
Thanks for help.