Stop throwing lettuce at me!
ScubaBoard Supporter
Messages

3,045
Reaction score

3,230
Location
# of dives

None - Not Certified
With the retirement of Generic Compact SUV 1.0 last month, I purchased Generic Compact SUV 2.0, this is the first time I've owned a "keyless" car. So I figured I would show people how I deal with the expensive keys that newer cars come with.

How to shore dive, and not have to worry about someone stealing your unlocked car...
First is a picture of common key types.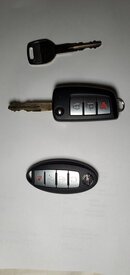 Note: Keys shown are for Generic Compact SUV 1.0 which has been scrapped so I'm not worried about exposing them.
The top two are easy to deal with, just take them to a local locksmith and get a basic "valet" key for a few dollars. Locally it cost me $3 each.
But if you have a "keyless" car you still have a key, flip the key over and you often see a lever for to remove the manual key. Take that key to the locksmith and have a key made.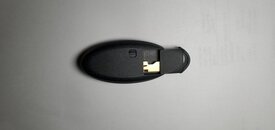 One exception to this is a Tesla, I see reports about a RFID keycard. But I don't own one, so call Tesla.
Once you have your key, order a bolt snap and attach it to your basic key with a
cave knot
. You can probably create a necklace out of paracord if you don't have good pockets.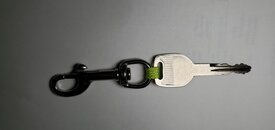 Now to use, if you don't see keyhole, Google where it is on your car. Mine are right there in the open.
For me the first step is to check that my key is in my drysuit pocket, I then remove my electronic key from my keyring and pack it in a RFID blocking sleeve that I bought off Amazon. I then lock the door using the button on the door, and close it.
The RFID blocking sleeve is only required on keyless cars. If you car requires you to use the remote or the key you don't need one.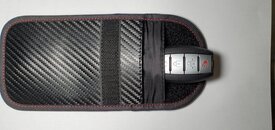 I keep the sleeve with the key in it inside the door to keep it accessible because using the valet key sets the alarm off.