Messages

242
Reaction score

172
Location
# of dives

200 - 499
Not a crazy story or anything, but just thought I'd post something about a couple months after the fact.
tldr; duckweed fouled my regulator, leading to some seriously wet breathing in a cave on both regulators.
Not much more to add to the above, but during cave training at Peacock, I surfaced a lot at various sinkholes and kept getting duckweed and crud in my regulators, causing them to breathe extremely wet. Midway through a circuit, my regulator continued getting worse, so I decided to switch to my second. Which was even worse. So after a few frustrated breaths, I went back to the primary and sucked on that on the way back (that's what the extra 3rd is for, amiright?). My dive buddy would go on and on about "oh, you can totally breathe off of it, purge, yadayada" but the water filled the internals about 2 seconds after exhaling. So on both regs, my breathing efficiency went to total crap between having to blow out fast/breathe in fast, and the force to push out the water. Not to mention the overall change in muscle memory of breathing, lest you breathe in a chunk of water. Lesson learned, check both regs when surfacing/entering in water with lots of stuff in it, even if it worked just fine during the S-drill.
Similar thing happened a couple weeks later, and it was easier to deal with. Heck, I even opened up my regulator and cleaned the internals during a safety stop.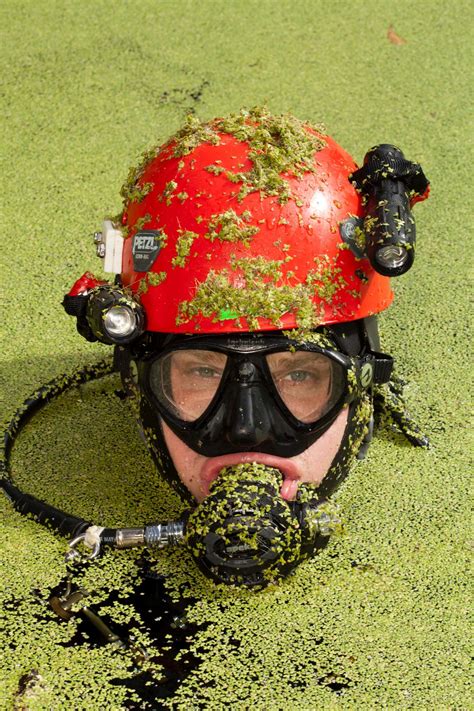 Pic not me, but about right