ScubaBoard Business Sponsor
ScubaBoard Business Sponsor
Messages

253
Reaction score

136
Location
# of dives

200 - 499
Palau Now Open - With Restrictions
Palau Aggressor II - Save $1000

Must Book July 21 to August 20, 2021
for
Travel Between September 12 to December 19, 2021

Book with us and I will offer an additional $250 discount.
res@liquiddivingadventures.com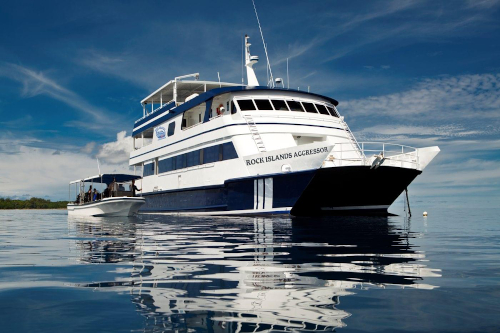 Palau Entry Requirements as of July 17, 2021
Effective Immediately, a commercial airline traveler needs only to present required documentation to the airline/airline representative for entry into the Republic of Palau.


Pursuant to Republic of Palau Rules and Regulations for Isolation & Quarantine of Contagious Diseases and current Ministry of Health (MOH) Directives regarding COVID-19 measures, all international travelers entering the Republic of Palau are subject to the entry requirements listed below.
All travelers must provide valid proof of full COVID-19 vaccination, with final dose received at least 14 days prior to arrival in Palau. Vaccine record must clearly show date(s) and number of dose(s) received as well as vaccine brand that is either US FDA or WHO approved or authorized for COVID-19.
Unvaccinated travelers under twelve (12) years of age may enter Palau and shall undergo the same requirements for vaccinated travelers.
Requests for vaccination requirement exemptions for age group 12-17 will be considered on a case by case basis. Requests must be emailed to shunrang.chin@palauhealth.org. Requests must be received 5 days prior to arrival to Palau.
All travelers are also required to provide valid negative PCR COVID-19 test results taken within three (3) days of departure to Palau or proof of COVID-19 recovery if previously infected with COVID-19. Children under three (3) years old are exempt from entry testing requirement.
All travelers must provide valid address and contact information in Palau.
All travelers must wear a face mask during their first five(5) days upon arrival and undergo mandatory COVID-19 testing on the fifth(5th) day after arrival.
Violation of any stated requirement shall be subject to a criminal fine of $500.00, up to one (1) year imprisonment in accordance with 34 PNC § 104, and subject to further quarantine or isolation conditions.
Visitors and non-residents must stay at a Pandemic Certified establishment during their first five(5) days upon arrival.
Note: Flights and ships carrying unvaccinated travelers may be considered for entry on a case-by-case basis by the Ministry of Health.
​