Messages

1,028
Reaction score

1,909
Location
# of dives

100 - 199
In Russia
OMS Slipstream
fins is very popular.
It is the same as Jetfins, but lightweight. Matherial not rubber but Monoprene.
In the water it has neutral buyouancy.
Here is model range: L, XL, and XXL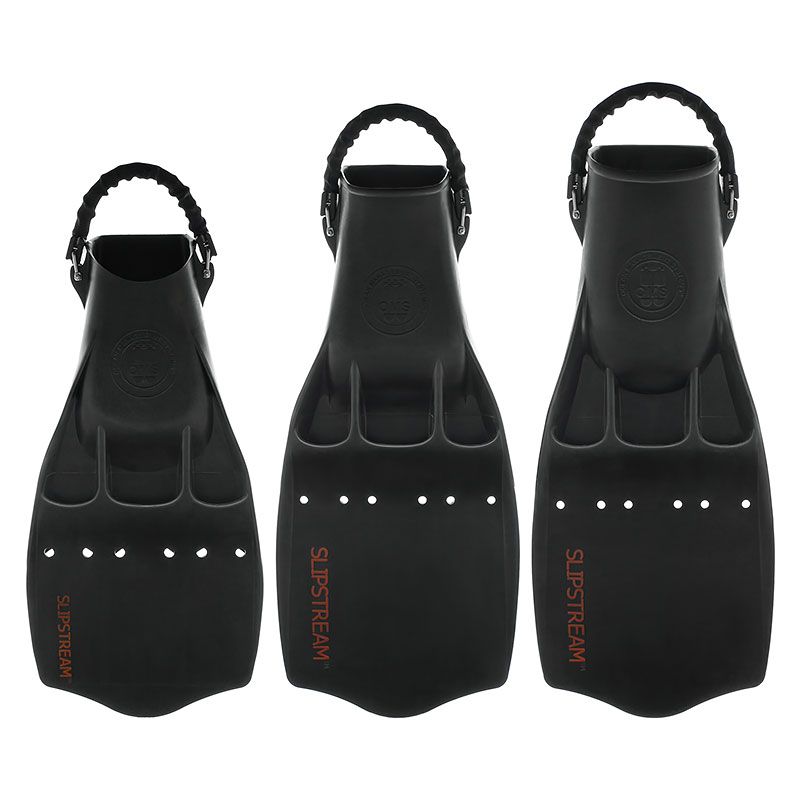 XXL has very nice overshoe, you footstep toe fixed there very well and when you are swimmnig - you are feel any small fin tips movement and water feedback.
But L and XL overshoe has ugly shape. Your boots shaking left-right on this fins and normal swimming may be good, but frogkick and also backkick in this fins is absolutelly unresponsible! You can not feel water response, you can not make proper fins movement etc.
And also overshoe rim is very "sharp", and squeeze you foot hardly.
So... everithing is possible to rework. Also monoprene is good plastic, it is thermoplast.
I`d taken industrial blow dryer, takes my diving boots, fills full of them with jammed paper strongly, and takes most important tool - ceramic coffe mug (around 350ml size, cylindrical)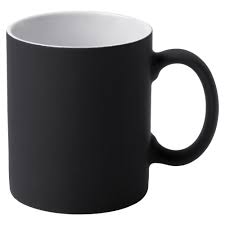 Sorry, I will use google translator (and small manual corrections) to translate my old message from another forum, where I publish it
How to fix a Slipstream calotte:

bought the flippers XL, thought to use it with a dry suit, but it did not work out with the dry suit, and decided to leave it under the usual wet bot of 42nd size.

it turned out that if the foot to push against the push into the galoshes - it strongly presses on the rise of the upper edge. if you do not lull - then the bot moves left and right a bit in the bucket.

it was decided to roll a little up the edge.

eventually brought to work, there our repairmen have an industrial hair dryer. as it turned out with a digital even a temperature sensor.

I figured it out on a blow to my hand from afar, that at temperatures of 360 degrees C it would be the most.

warmed first a little outside, then as it should from the inside. drew attention to the fact that they began to smoke a little. postponed the hair dryer and a mandrel (the best thing was a large cylindrical mug for tea, about 350ml, which roughly) protruded degrees 45-60 degrees upward. smoothly scrolled the mug left-right, that would cool down faster. As the temperature became hardly warm by sensations by a hand - has finished to adhere.

with the second flippers decided not to change the temperature, only carefully watched the appearance of the haze.

the result is that both fins are now perfectly fit like sitting on a boat. lifting never shakes. the material of the flipper is not sticky, the shape does not change after deformation, it returns to the molded one.

if who will decide what to correct in the form of slipstrim - similar the ideal temperature - 350 degrees or still hardly more low. bend and froze - excellent!

comrade from work saw, now he thinks his own L squeeze so that it would fit a daughter for a boat .. I had the same idea, on the sides in the back of the galosh a little press, but so far and so perfectly sit.

continued:

the leg of the village is deep, the rise does not press, but the sock walks left and right very much.

that I did - I now warmed from above, in the area of the sock, from the sides, and pushed it with a wooden hammer handle.

since plastic is thicker there, then it was necessary to warm up wildly, and looks ugly in appearance, but you will not confuse my flippers with others.

for the mandrel used old sneakers, stuffed in them very tightly with newspapers. and left and right. now on flippers I have big letters - L and R are

but they sit very accurately on the leg, do not press anything, do not squeeze.

well, cooled - a cloth bag, inside poured with a kilogram of silica gel (it was a lot of extra, poured into a bag, so he was lying there), probably dry sand will be even better.

As a result, inside the sides of the top, there are squalls that do not allow the leg to walk in the galoshes left-to-right (I have those that are XL sizes - that is, the most stupid ones, they have a galoshes to the front widening, padla ...). They sit perfectly, comfortably and finally can.
next photo and text from my friend, who followed me, and
repeat it with his fins
Reprot with photos

1. To change foot rise need:
Industrial dry blower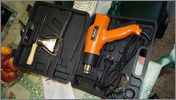 any water sprinkler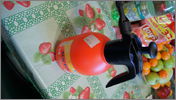 Sleepstreams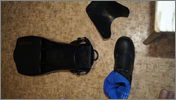 2. Heat using blower outer side a little and inner side strongly till small haze appears.
Using Mud insert it inside and lift for 45-50 degree.Wait a little, than sprincle water.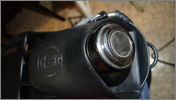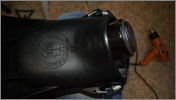 Check how it fits to your foot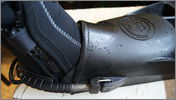 In the end you should have

THIS


Left - changed, right - original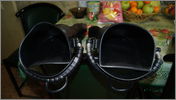 repeat for second fin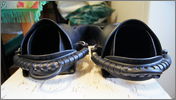 In the result - your foot should lean to the shoe toe, and edge should NOT squeeze

как то так
Last edited: