June 21st – June 25th
This was my second dive trip to Key Largo/Tavernier. My first was last year and I enjoyed it enough that I repeated it for this year's dive trip.
Travel
I flew directly into Fort Lauderdale and once again rented a car from budget. The airports were much busier than last year this time as more people are beginning to travel again. The drive from FLL down to Tavernier was uneventful, probably a little under 2 hours.
Accommodations
I stayed at Atlantic Bay Resort again this year and once again was happy with the accommodations. I selected ABR again because the price isn't bad, the location is great (3-5 min drive to the dive Op) and I like the views of the bay for after dive reading and relaxing.
The ABR units have half-kitchens so like last time I did a Publix run on day 1 and only ate out one meal a day. Tangent: I really miss Publix since moving to Virginia… why is good fried chicken so hard? ABR still has the paddle boards, kayaks and bikes that you can sign out and they have a boat ramp, slips and places to park trailers for those who bring a boat down.
Dive Op
I stuck with the dive operator I used on my previous trip, Conch Republic Divers. I used CRD based on recommendations last year and it worked out well, I had no complaints and thought the staff and crew were great.
There were 2 sites I really wanted to hit this year based on recommendations, Conch Wall and Molasses. If you're the first one to sign up for a dive day with CRD you can select the dive site. Typically this means reef vs wreck, however they will try to accommodate specific requests.
I contacted 3 dive ops this year before selecting CRD again. The booking process, responsiveness and just general customer service difference between Brenda at CRD and the other 2 was night and day, Rainbow Reef, highly recommended here, was one of the other 2 I contacted. After long delays and vague answers to my questions from the other two, I re-booked with CRD and once again I was very happy with my choice.
Weather conditions prevented hitting Conch Wall, but I did get to do Molasses this year.
Once again, the Capt. and crew were great and my overall diving experience was very good.
Dive Sites
Day 1 the sites were Betty and Horseshoe. There was some wind and poor visibility so the Captain checked out a few sites before we settled on these. The visibility was around 25ft which for the Keys is pretty poor. The visibility was very cloudy but the dives were still pretty good. Just like my experience last year, the general amount of fish life in the Keys compares very favorable to my other diving experiences. We saw a few rays, nurse shark and the usual schools of snapper and grunt as well as the assortment of butterflyfish, angelfish, porcupine fish and trumpet fish.
Day 2 the sites were Davis and Forever Ledge. I'd requested Conch Wall for day 2 however there was ripping current at the site so we headed to secondary sites. Initially I was disappointed but Davis was a good dive last year and once again it was a very good dive. The fish schools and interesting ledges once again provided for a nice dive. The visibility was improved from the previous day which was great since I shoot WA. The sightings were more of the usual, rays, nurse shark, big schools, tropical species, a goliath and a very large loggerhead that teased us by swimming around us a bit but never letting us get too close. Forever Ledge was an ok dive as well, not as good as Davis but there were a few nurse sharks again, one particular one was quite large maybe 7-8'.
Day 3 the sites were Molasses and Snapper Ledge. I requested Molasses and CRD accommodated, despite it being a further run than some of the usual Tavernier sites. I requested Molasses based on recommendations that it's a notch above the other reefs. I definitely enjoyed the dive at Molasses. And it's a big reef so doing one mooring ball is not indicative of the entire site. That said, I think my favorite dives from my 2 trips would be reefs further south in Tavernier. Molasses by far had better reef topology, swim-throughs, sponges, fans and coral but on this particular dive the marine life was much less dense than my experiences at Davis, Snapper Ledge, Davy Crocker and Pickles. A few dives isn't a lot to draw conclusions on, but either way I enjoyed the dive at Molasses. Snapper Ledge was very good too, a couple scorpion fish spottings and some schools around the pinnacle were highlights. And as usual nurse shark were spotted on every dive.
Overall, my opinion on the diving was once again that it was very good! The marine life abundance was evident once again this year. Weather hampered the visibility a bit which impacted my photography but compared to my FL Panhandle dives in April it was still good visibility! Water temperature was around 84-85 degrees and aside from day 1, the visibility was probably near 40'. I'll keep the Keys in my dive trip rotation, but I think next year I'm going to try Boynton/Jupiter/WPB. UW photography is a big part of my diving and I shoot WA, so big things are my main interest. I want to see what the SE coast of FL has to offer regarding big stuff and how it compares to the diving I've done in the Keys the past 2 years.
Food
I grabbed food at Mrs Macs again, and once again it was probably my favorite, and they are quite generous with their drinks. I tried Meze Morada this time, the food was pretty good. I also tried Harriettes and thought it was ok too. I think Fish House and Hobos (previous trip) were better though than my selections this time.
The Photos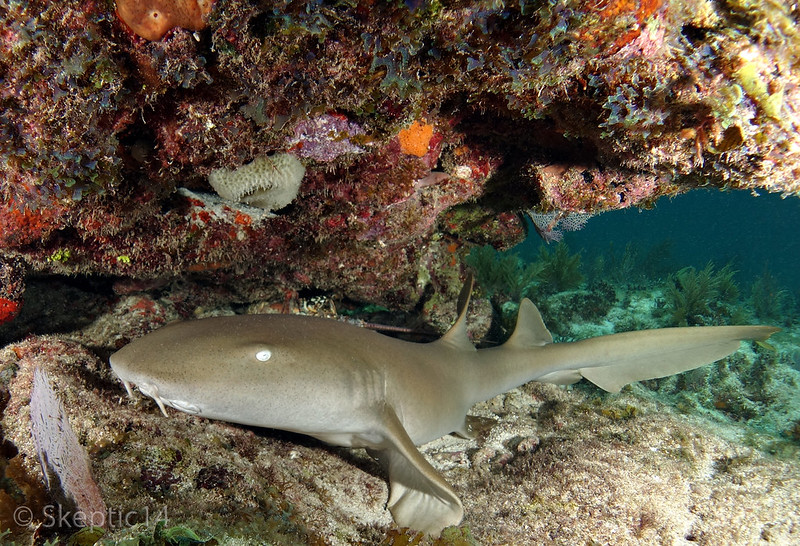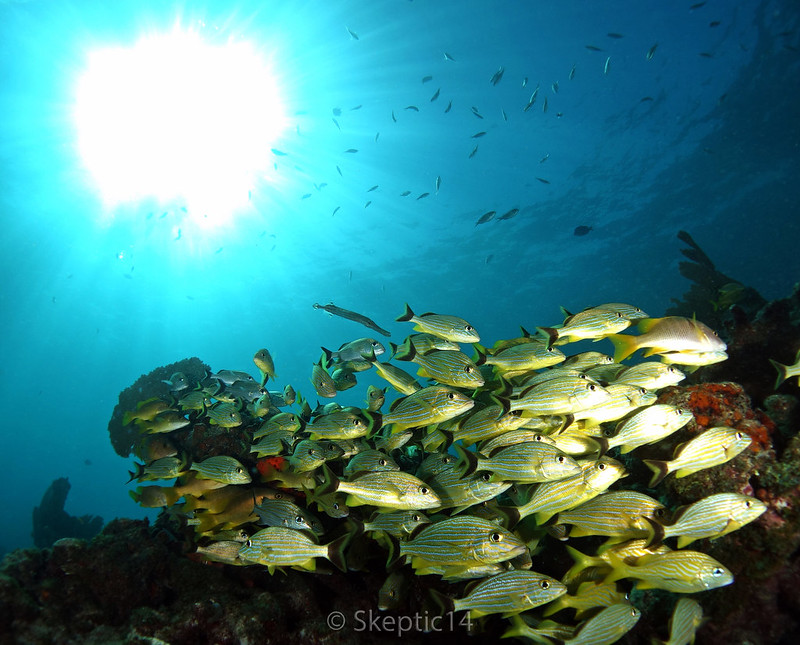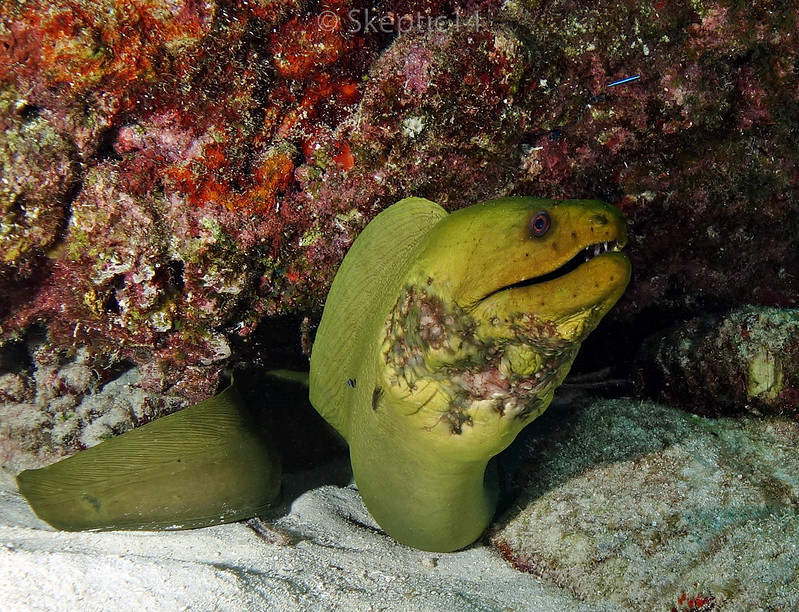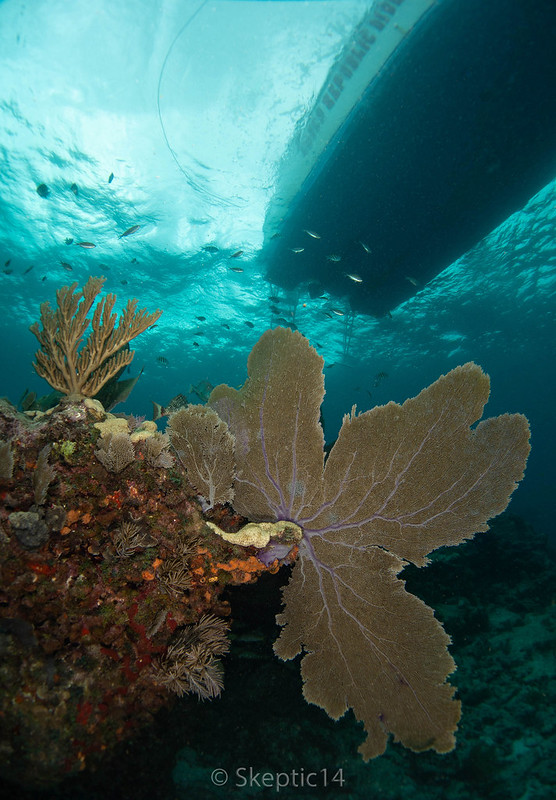 The rest of the album:
Key Largo 2021