Messages

2,849
Reaction score

2,993
# of dives

2500 - 4999
Normally like most morning divers I'm waking up well before the crack of dawn an hauling my sleepy butt to the dock. But today Jupiter Dive Center had a dedicated lobster & lionfish dive trip leaving at 1:30pm. No need to smash the alarm's snooze button,,,,Just sleep in late and slide up to the dock with a bright smile. Even ran into SB's
@CosbySweater
inside the shop while he was filling his tanks.
Great 2 tank dive with Jupiter Dive Center. I needed 6 lionfish tails for the state LF tournament to hit the 100 tier level and I got 11 today!!. Easily limited on bugs and picked up a hogfish also for dinner.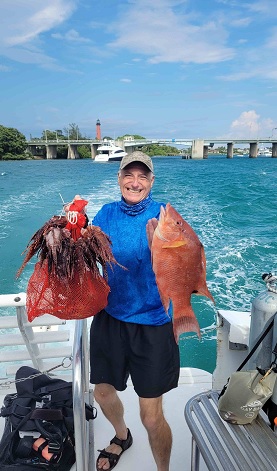 It's an afternoon dive so instead of hot food I brought ice cream cones on the hot afternoon dives. I scream, You Scream, We all Screamed for Ice Cream!!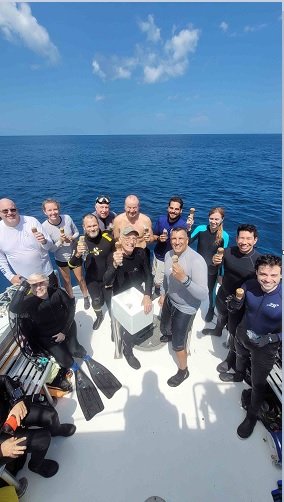 Our "Stay Shallow " strategy really paid off today at only 65 feet for both tanks cause no one had been there.
Conditions were glass flat seas,,81 bottom temps,,1knot current and top to bottom viz.
Hope you can get out on this Labor Day Weekend and enjoy the water !!