Cozumel Diving Feb 21-26, 2021
I finished 6 days of diving with a friend who came down from Chicago and we dove with Raul and Bottom Time Divers (Bottomtimedivers.net). Raul is the owner/DM and finished updating and repairing his boat – all new paint, canopy, engine, ladder, and mats. Half the week we had a couple more divers with us and one with a private DM.
The first day we went out late as a norte was leaving and the port captain opened the port at 9:30 am.
We dove:
Santa Rosa wall
San Francisco wall and shallows
Palancar Gardens, Caves and Horseshoe
Dalila
Punta Tunich
Punta Sur Sur (pinnacles)
Combinations of these sites where we would do part and cut over to another.
All dives were daytime.
12 Dives. 70 min avg.
Cedral Pass, Cedral Wall and parts of La Francesa were closed.
We went to Punta Sur Sur (Pinnacles) since we had not been there in a while and because we were hoping to see more eagle rays but saw none. We did see three small black tip reef sharks and a pod of dolphins deep on the sand heading south. Visibility at the end of our dive was poor.
Water temps per my computer were 79-80 F on all dives but it seemed colder to us on some.
Currents were non-existent to very slow on most dives except Punta Tunich which I expected to be higher but was slower than normal. Currents if any were going slowly out to the West
Visibility was down and the water had a lot of plant bits and Jellyfish of all types. Still a lot of comb jellies. A few dives the visibility was also bad due to fresh water I think. It rained a bit more recently especially at night. All the stuff in the water caused a lot of backscatter so any good wide angle shots were difficult.
Weather during the dives was partly cloudy with little rain. Combined with lower vis, many of my photos are darker especially those with any distance to them.
All my tanks had good fills and no O-rings had to be changed (the fill station has a habit of not removing bad O-rings). As I recall, no one on the boat complained of short fills all week.
The first few days I was using wide angle for eagle rays and I tried somewhat successfully to use close focus wide angle on smaller things. I think the small sole and the comb jellyfish were close focus wide angle. It is a lot easier to frame the jellyfish doing that but I have to get close and pay special attention to strobe power and angle. I have found that with wide angle and photographing reefs and swimthroughs that I need to point my strobes up 30-45 degrees to avoid lighting up the sand or base in front too much or point them in for close focus wide angle to avoid lighting up the background (or at least that was the goal – I can't say I am good at it yet).
There were a lot of Hawksbill turtles, eagle rays on most dives though most were singles, for some reason channel crabs were in the open, lots of Jellyfish but I have few stings (hands, face, or legs – I dive in surf shorts). We did not see a lot of lionfish though Raul did spear a few. He says that there are a lot at around 200+ fsw. Quite a few Green Moray eels, smaller Brown spotted eels and a few larger Goldentail eels. Quite a lot of small stuff – lots of slugs, pipefish, juvenile spotted drums and a few jackknife fish. I have not seen a pipehorse in quite some time. We did spend time in the grass looking for gunards, batfish or seahorses but did not see any. Quite a lot of toadfish. The brown toadfish we could not find on San Francisco wall – it was there last year.
Two Balloonfish. I think they were mating as when they left, one chased the other for quite some time.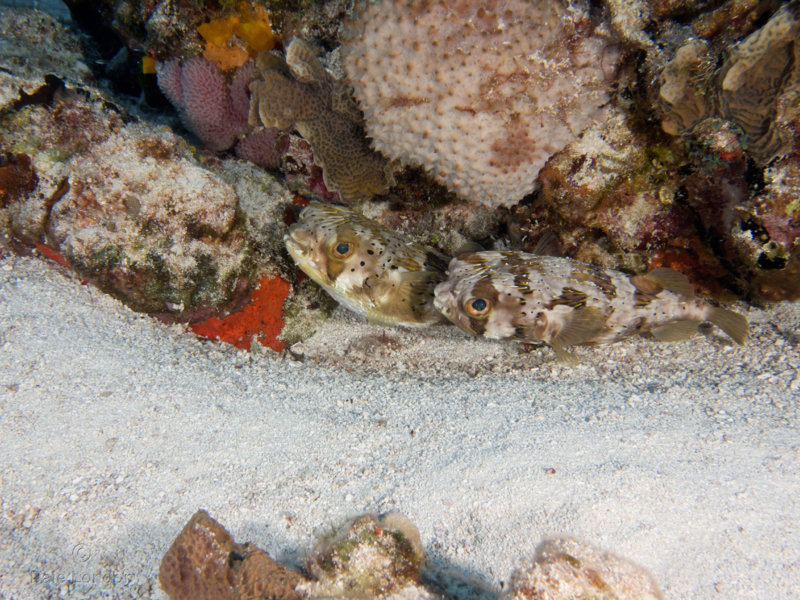 Spawning Barrel Sponge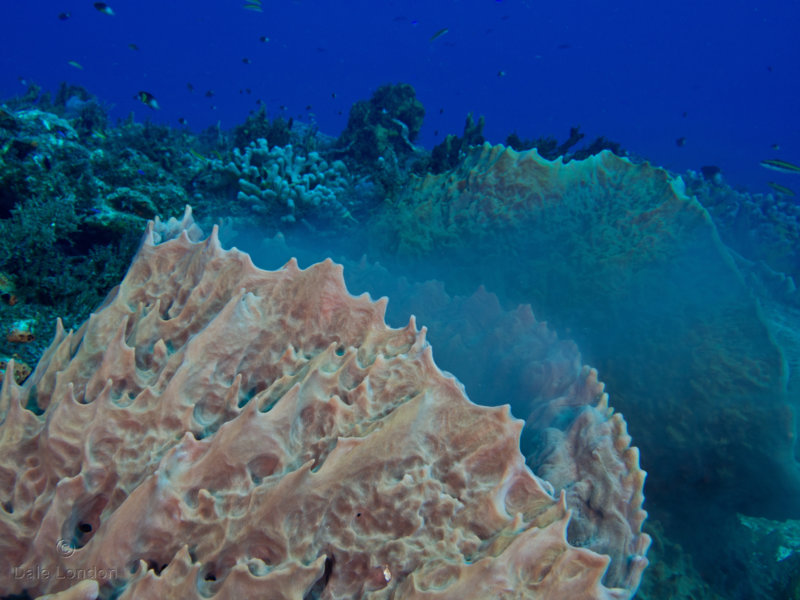 Brown Spotted Moray Eel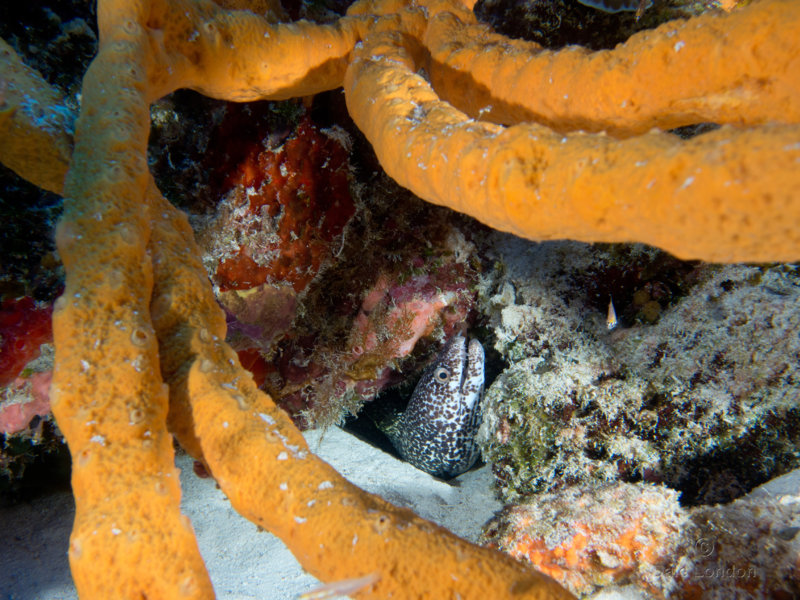 Chalk Bass and Stareye Hermit Crab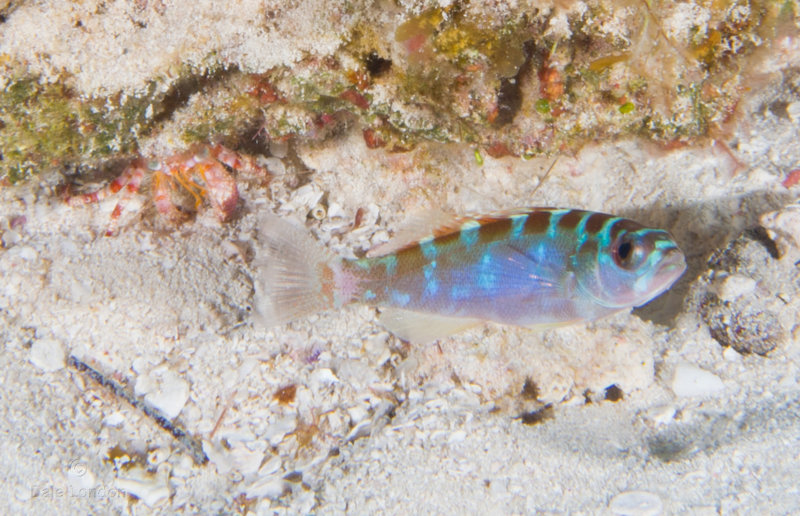 Clinging Channel Crab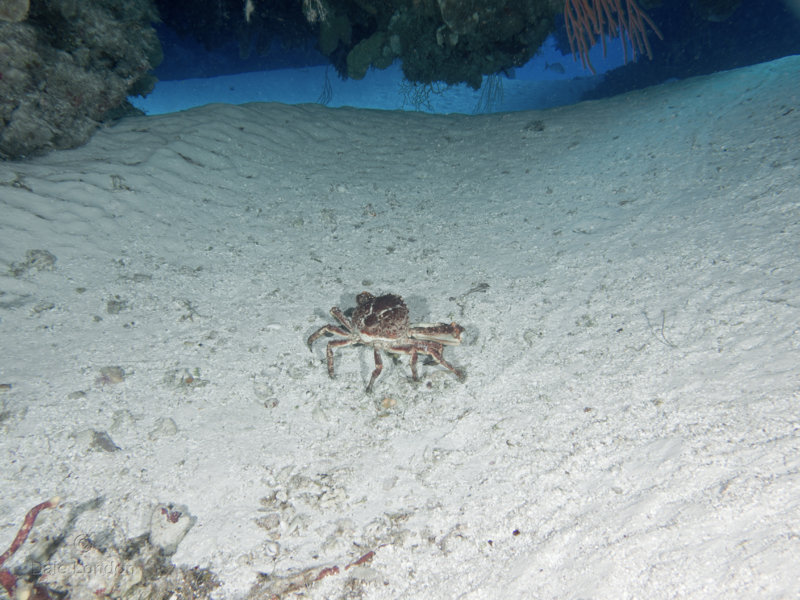 Four Eye Comb Jelly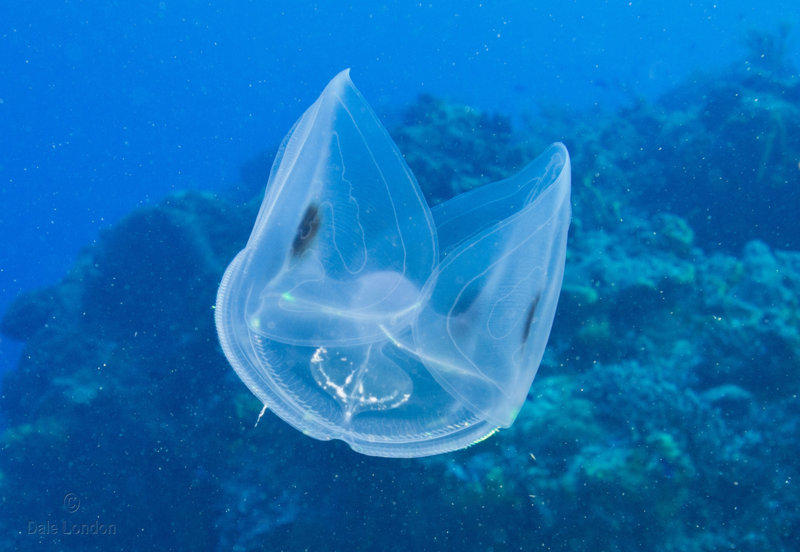 Giant Hermit Crab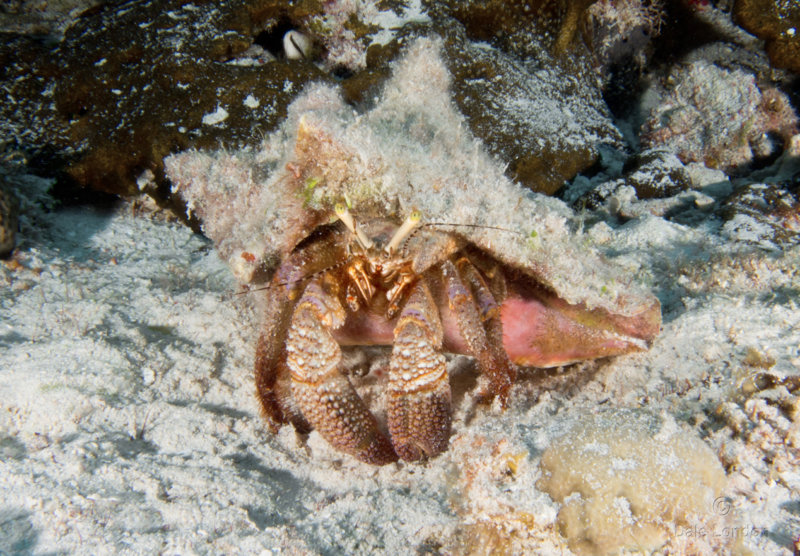 Goldentail Moray Eel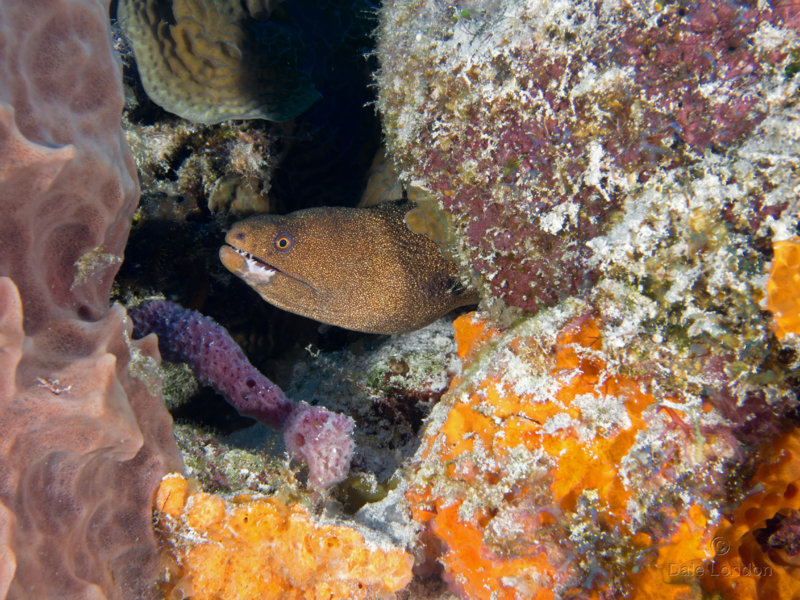 Green Moray Eel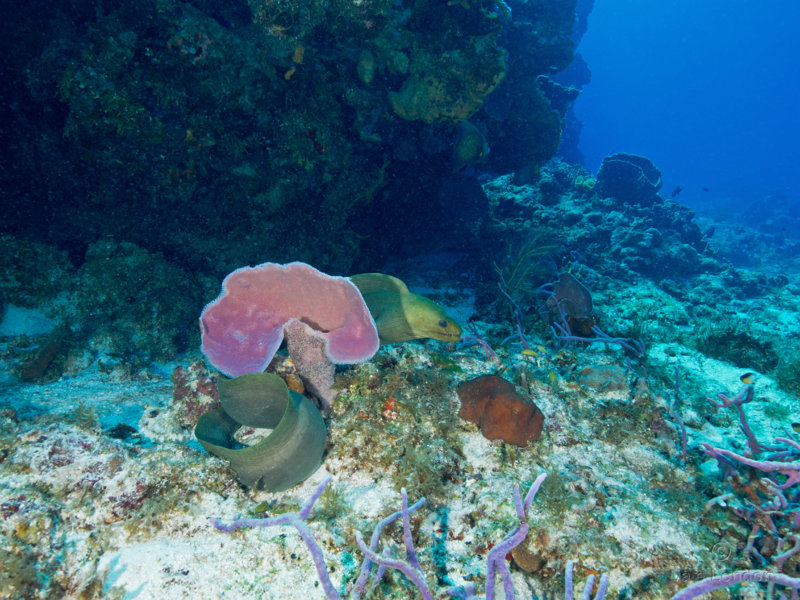 Hawksbill Turtle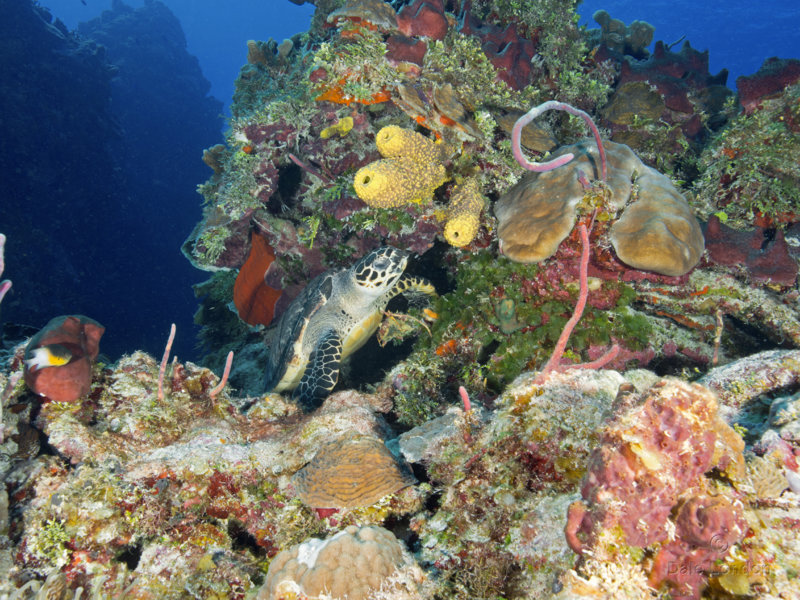 More photos to follow