---
---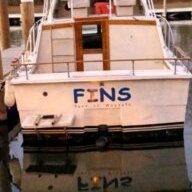 Loading...

Loading...

About

Location:

Gender:

Male

Certification Agencies:

padi

Dive History:

From the frozen lakes of Minnesota, to the warm blue waters of Honduras, and many points in between.

Certification History:

It all started with, " Would you and your son like a free lesson in the pool Senior?" How could I say no to my adventurous young son? It's been an adventure and a passion ever since.

Certification Level:

aow nitrox

# of Logged Dives:

200 - 499

Dive Classification:

Experienced Diver

Years Certified:

Ten Or More Years

Dive Equipment:

Atomic, Hollis, ScubaPro and force fins

Interact

Signature

If I have polarized anybody else please send me a private message and I will try to give you a more nuanced and diplomatic take on the stupid end of the complicated continuum that you inhabit.

Vladimir

BTW, about the comment about "some old guy's wrinkly ass": There but for the grace of time goes you. Your ass will be wrinkly someday, too, if you are lucky enough to survive until it happens. Gordon in Austin

"Travel is fatal to prejudice, bigotry, and narrow-mindedness, and many of our people need it sorely on these accounts. Broad, wholesome, charitable views of men and things cannot be acquired by vegetating in one little corner of the earth all one's lifetime." Mark Twain

Loading...

Loading...