Technical Instructor
ScubaBoard Supporter
Scuba Instructor
Messages

19,745
Reaction score

12,923
# of dives

I'm a Fish!
Thanks. Figured it wouldn't be "new" again but as long as the area where my reg goes is clean, I'm good with it. Thanks for your input
valves are one of those things that just aren't worth repairing IMO and I tend to replace mine at hydro and sell them for $10 or so. By the time you rebuild them and put a new burst disc in them at hydro you're at no less than $25 if you DIY. $16 for the kit, $8k for the burst disc assembly is $25 in parts plus the time to do it. New valve at $35? I'll do that all day long. If you pay a dive shop it will be even more and when they're corroded like yours are it's just not even worth it.
I'd go buy those overstock valves from DGX, take the 3000psi sticker off of them and call it a day. If the DGX valves were in stock I'd probably say spend the extra $8 on the modular valve from DGX because it makes carrying the heavy tanks a lot easier and the short tanks make their overall length noticeably shorter which is nice, but they're out of stock and not sure how long you can wait.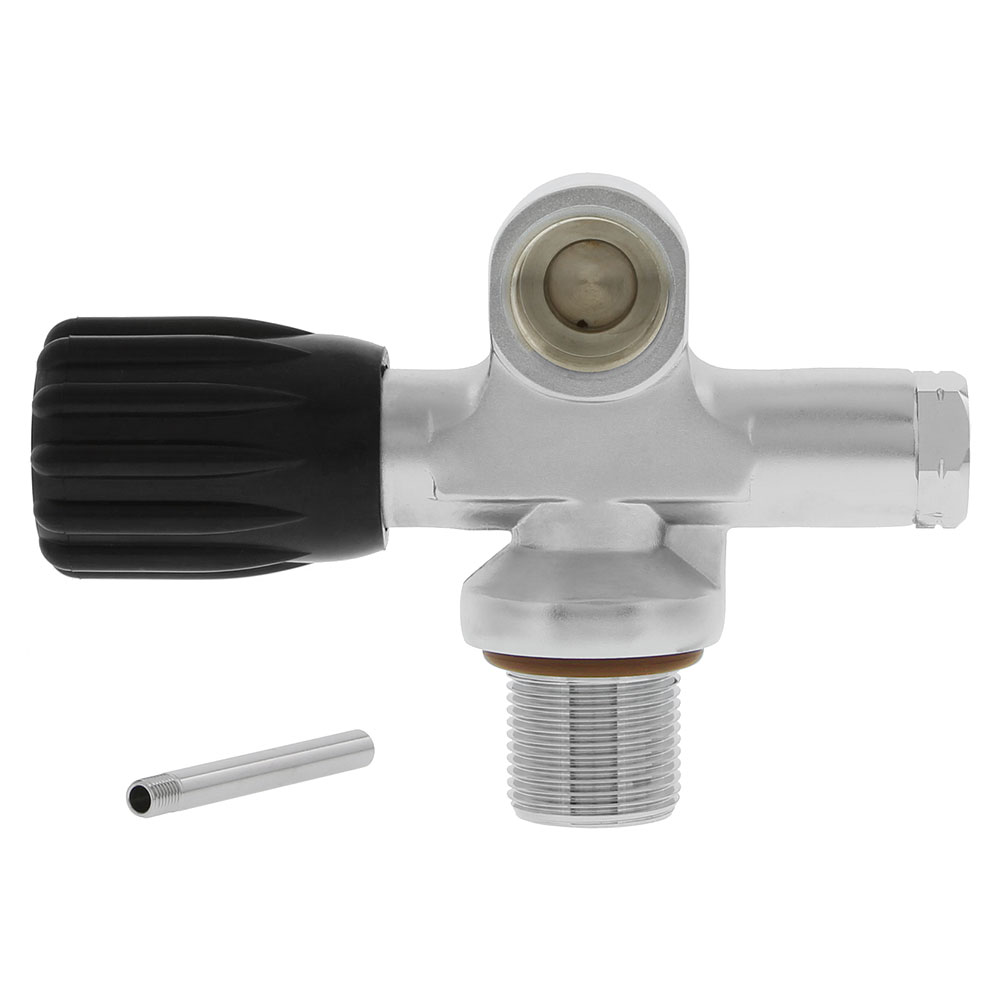 The DGX Premium Modular Valve, Right (Typical Side) can be used as a stand-alone valve or with a cross bar with an isolator valve in a doubles manifold.

www.divegearexpress.com