Scuba Instructor, Tinkerer in Brass
Staff member
ScubaBoard Sponsor
Messages

6,051
Reaction score

8,071
Location
# of dives

500 - 999
@Shearwater
, here is my thought.
Sorry, sometimes pencil and paper is just...faster.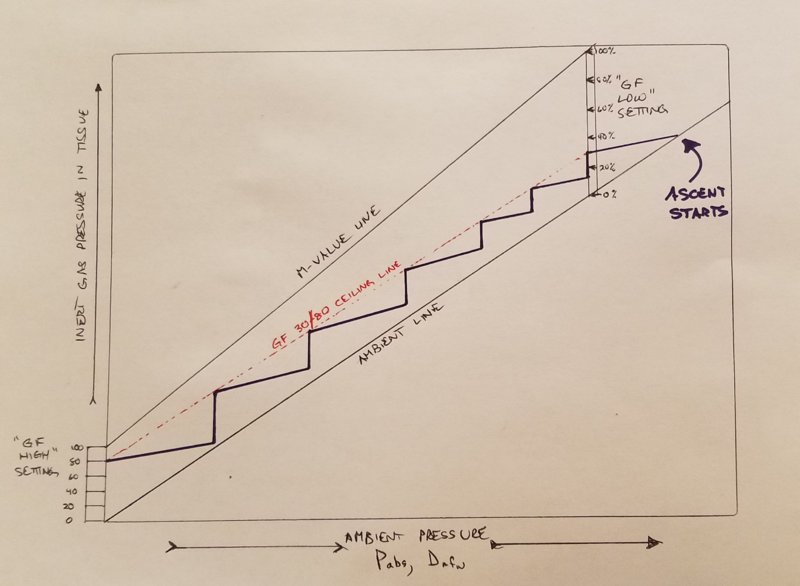 You could still continue the dotted GF line past the first stop, but with a narrow arrowed GF high scale, it becomes a touch more obvious that the diver is
starting
from ambient, and has his/her
first stop
at GF Lo.
My 2¢. Thank you for engaging with us!!!
Diving Doc