ScubaBoard Supporter
ScubaBoard Supporter
Messages

275
Reaction score

403
Location
# of dives

500 - 999
I believe most people are not aware of this TBM that is down by the Mexican border so I hope others find the post interesting.
@California Diver
and I conducted two dives on the site about a month apart. We are not the first to dive or identify it as a TBM.
The objective of the second dive was to try to find the serial number plate on the engine but the cowling had basically rusted away and it was not there. We spent the rest of the dive looking for definitive clues but could not find anything specific. We have a good candidate for the identification based on location and aircraft type, but we will probably never know for sure.
Information about the wreck along with a bunch of photos are located in the post below:
"Border TBM Avenger" (San Diego, 105 fsw)
Here is a picture of the massive Wright R-266 Cyclone 14 cylinder engine and one prop blade: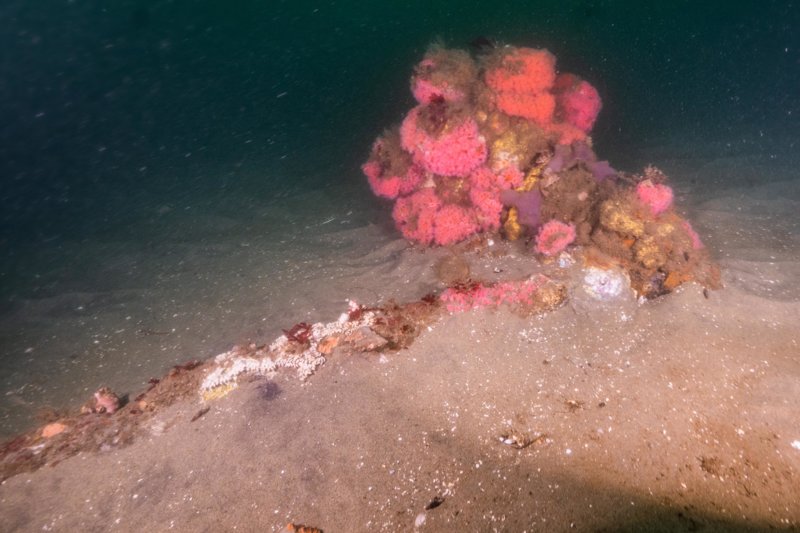 Stay tuned...we have some additional very cool and very interesting dive posts coming up....