ScubaBoard Supporter
ScubaBoard Supporter
Messages

8,136
Reaction score

5,699
Location
# of dives

1000 - 2499
Summary
This is an eight-day (21-28 December, 2019) liveaboard trip to Red Sea BDE (Brothers, Daedalus, Elphinstone) route, with Scuba Scene, Red Sea Aggressor 1 (RSA1) replacement, after RSA got burnt & sank in November 2019. The itinerary, as shown in Table 1, includes 6 days of diving, 3 dives / day, except on the last 2 days of diving, there were 4 and 2 dives / day, respectively.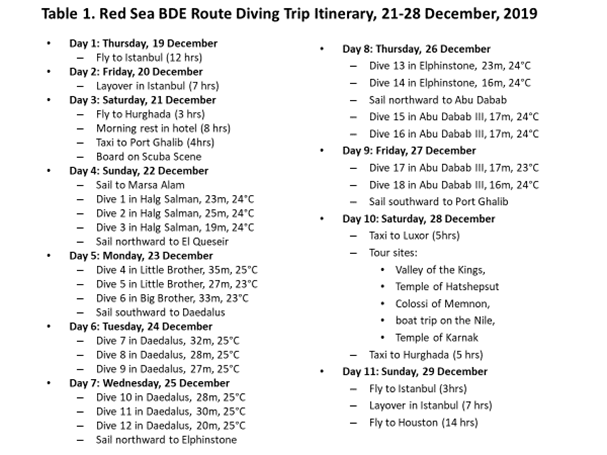 Figure 1 shows the Scuba Scene cruising routes (marked by yellow dash loop line) stopping in Brothers, Daedalus and Elpinestone, which is commonly known as BDE route.
We did 1st day of diving off Marsa Alam, 2nd day in Brothers, 3rd and 4th day in Daedalus, the 5th day in Elphinestone in the morning and in Abu Dabab in the afternoon, the 6th (last) day in Abu Dabab, then back to Port Ghalib in the afternoon on 28 December. One of the new diving experiences for me was getting very close encounters with Oceanic Whitetip Sharks (Carcharhinus Logimanus).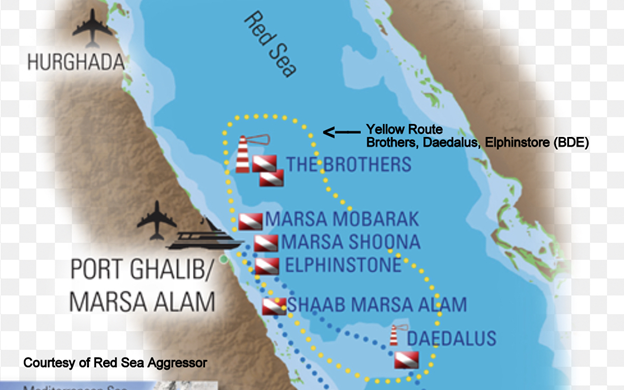 Figure 1: Red Sea Aggressor route in Red Sea (courtesy of Aggressor.com)
Here is a short video of the highlight of what I saw during the 6 days of diving in BDE:
Background
This trip was a last minute decision I made after a change of plan for December vacation. I normally make a diving vacation plan 1-2 years ahead and this December 2019 diving vacation trip was planned for Raja Ampat, but then one of my buddies,
@Casey Smith
invited me to join his trip to Raja Ampat in January 2020:
Raja Ampat 14-25 Jan 2020 with Amira $837 off
So, I cancelled my December 2019 Raja Ampat and looked for other option to replace it. Then back in August 2019
@Dogbowl
posted this thread that peaked my interest, as I had never been there and always wanted to dive with Oceanic Whitetip.
Flights to Red Sea
So, I thought this is a good time to go there while the diving market there is still low.
I read the water temperature in Red Sea would be about 24-25 °C around December. So, I brought a 5mm full wetsuit with hood. The water temperature turned out to be as expected.
The Liveaboard
Scuba Scene, as shown in Figure 2, is 43m long Yacht with 8 twin cabins at the lower deck, 4 cabins with king size bed at the main deck and 1 twin cabin at the upper deck for up to 26 guests, along with two rigid inflatable boats (RIB / Zodiac). More detail info is available in
Scuba Scene Yacht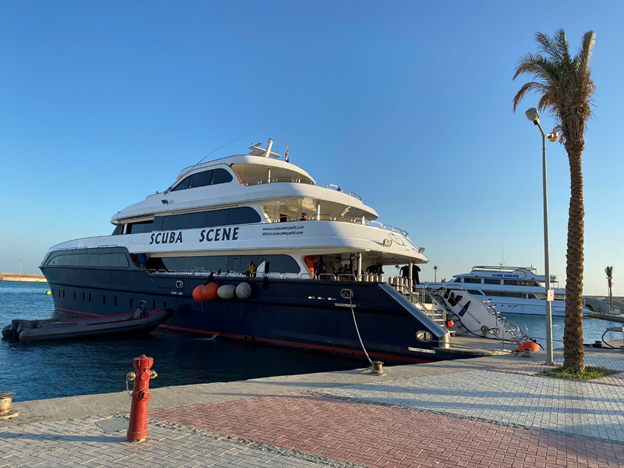 Figure 2: Scuba Scene docking in Port Ghalib, Marsa Alam, Egypt, on 21 December, 2019.
The boat was half full on our trip. There were only 15 guests. So, for some of us that came alone, we got the cabin all to ourselves without paying additional single supplement cost. I was in Cabin 1, as shown in the trip video above.
Setting up our dive gears and handling them were pretty typical liveaboard diving. Divers can do a giant stride entry to the water from the stern loading platform to the water or go on Zodiac to dive sites if the yacht could not go there. Once we kit up our dive gears at our assigned stations in the dive deck and ready to dive, the deckhand would take our fins and cameras. We then walked downstairs to the loading platform.
If we go diving from the Yacht, we just don our fins, once the water is clear for entry, do a giant stride into the water. The deckhand would then hand over the cameras.
If we need to get to the dive site on the Zodiac, the deckhand would assist us into the Zodiac. Once everyone was onboard, the deckhand would then handed over the fins and the cameras and off we went to the dive site.
The Zodiac can take 10 people. There were 15 divers on that trip. We were divided into 2 groups.
For water entry, the Zodiac pilot would count to 3 and we all backrolled into the water together at the same time. Each group would descend together following the DM.
The meal (breakfast, lunch & dinner) were buffet type in most of the days. Full course of dinners were served during special day (e.g., Christmas-eve dinner). The food were good. Special dietary meal were served to those who asked for it.
The diving
We did 3 dives in most of 6 diving days to a total of 18 dives. The diving schedule would be posted in the lounge whiteboard and divemaster would announce it to everyone 5 minutes before the scheduled dive briefing. Typical 3-dives / day schedule was as follows:
07:00 – continental breakfast
07:30 – dive 1
09:30 – hot breakfast
11:00 – dive 2
13:00 – lunch
15:00 – dive 3
18:00 – dinner
There were 2 night dives. The first one was dive #3 on the first dive day, Day 4 on 22 December, as shown in Table 1, above. The second one was dive # 16 on the 5th dive day, Day 8 on 26 December, the only 4 dive day of the trip to make up the 2 dive day on the 6th (last) dive day, Day 9 on 27 December.
All of the dives were on 27-31% Nitrox, depending on the dive depth plan that we were going to dive into.
We saw several kinds of lionfish, butterflyfish, anglefish, ray, sharks, anthias, wrasse, anemonefish. They would be too many to list them all here from every dives. So I would just mention a few unusual / uncommonly seen by me or the first time I saw them during the trip and anything that was noted in my logbook.
1st Day of Diving
We had a smooth 1st day of diving off Marsa Alam. Water temperature was about 24°C. Dive 1 was in Halg Salman, 23m depth with 10m visibility. It was a calm dive site, a good place for a check dive. We did Dive 2 (25m) and Dive 3 (19m) at different section of Halg Salman. All of the 3 dives are from the back of the Yacht. Some fish worth noting were Octopus, Bluespotted-Ribbontail Ray, Polyp Butterflyfish, Giant Moray, Regal Anglefish, Clearfin Lionfish, Masked Pufferfish, and Spanish Dancer Nudibranch during the 1st night dive, as shown in short video, below.
Afterwards, we cruised down to Brothers, off El Queseir for 2nd of day diving.
2nd Day of Diving
A nice, clear and calm day in Little Brother, as shown in Figure 3, below. The morning diving, Dive 4 (35m) & Dive 5 (27m), in Little Brother were from Zodiac. Some of the fish recorded in my logbook were Blacksaddle Grouper, lots of anthias, and Red Sea Bannerfish.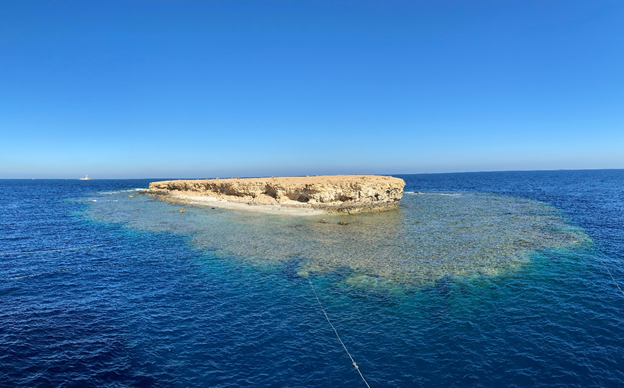 Figure 3: Little Brother, Red Sea, Egypt
The afternoon dive, Dive 6 (33m), was in Big Brother, as shown in Figure 4, below. We dived into wreck Numidia. Some of the fish recorded in my logbook were Clark's anemonefish, lots of anthias, and very friendly Napoleon Wrasse.
Figure 4: Big Brother, Red Sea, Egypt
Below is a short video of what I saw on 2nd day of diving in Little Brother & Big Brother.
After Dive 6, we cruised down to Daedalus.
To be continued to the next post.