Messages

1,292
Reaction score

1,429
Location
# of dives

I'm a Fish!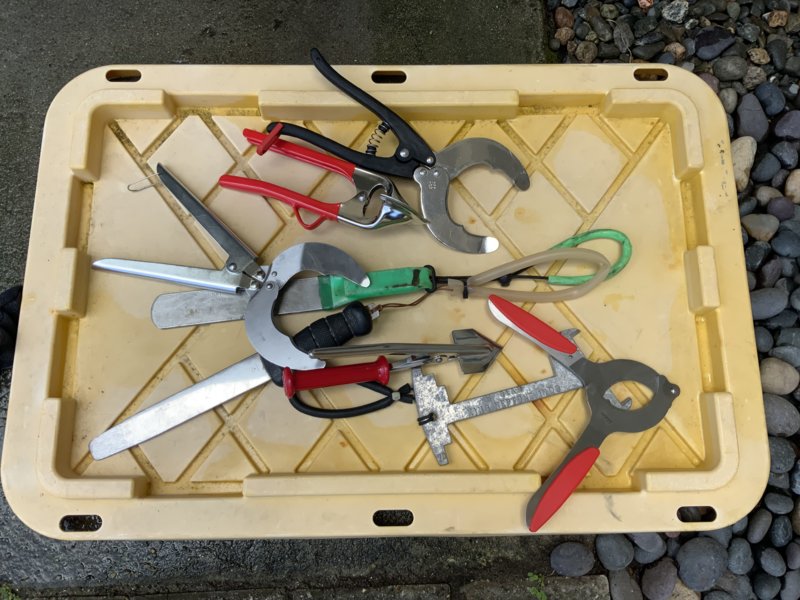 With all of the recent dust-ups over urchin culling / collecting, and the gross, tone-deaf incompetency of CA Fish and Game (still can't bring myself to call it "Wildlife,") in over a decade of written, photo-documented entreaties to Sacramento from scientists and lay-people alike, that reduction of the mammoth urchin population had to be performed; that collection limits just had to be lifted a decade ago (no longer thirty per person per day); that barrens were developing just about everywhere -- especially, hard hit, north of the Golden Gate -- in all of that, one tends to forget, that urchins have been long collected for food by Californians, long before the state ever existed; and that the spiky little devils were not always seen as pests.
Not all of them, it would seem, got shipped to Japan, back in the 1990s.
I have eaten them since I was a kid -- basically, as a pâté / spread on bread; as an ingredient in pasta dishes -- particularly
pasta con ricci;
as urchin butter
;
and, also as a raw item. It is also commonly an ingredient when I make stock for cioppino; and when my folks discovered that I could readily collect them on scuba or free-diving, along with abalone, they fully embraced the sport.
There seems to be a love-hate relationship with urchins, as a food source; and it is commonly tied to a bad experience in the sushi trade. Urchin
roe, coral, gonad
, whatever you wish to call it, has almost no shelf life; but it hasn't stopped that particular industry from attempting to preserve it, as
hakko-uni,
prepared urchin, presented in a funny wooden box, often dosed with alum (a pickling additive -- aluminum sulfate based), to maintain its short-lived form; or
ensui-uni
, urchin yarbles in nitrogenated brine, a far better bet, if you can't obtain it yourself.
My last dining experience --
and I really like the stuff
-- involved a spit-take into a napkin at an otherwise nice San Francisco restaurant, shortly before the covidiocy. The damn
uni
had turned and tasted like I had swigged a capful of Betadine®; and, had that been my first and only taste of urchin, I would certainly have been my last.
Ideally, it should have an
mild
, eggy-briny quality; somewhat sweet-tasting, not fishy; not some godawful astringent muck, taken from a pharmacist's shelf.
Looking forward to the Fall and Winter season, when urchin condition is at its best, I have dug up and oiled some of my "tools of the trade" -- some Japanese; some Italian; all medieval-looking and quite sharp . . .