Two Factor Authentication (2FA)​
---
What is Two Factor Authentication?​
Two Factor Authentication
is an option for ScubaBoard members to login with much higher security. It will make it extremely difficult for a hacker to hijack your account without also hacking your phone or email.
Some form of 2FA is increasingly mandatory for online financial services and is an option on many Web sites including Amazon.
Email or App?​
Once you make the decision to use 2FA on ScubaBoard, you need to decide between receiving your auth code by email or with an app on your smart-phone or tablet. Examples of getting your auth code by email can be found below, but you are probably not as familiar with using 2FA apps.
The first thing to note that a cellular or WiFi signal is not required to use a 2FA app, except for the initial installation. Scanning the QR code creates an account in the app and generates new numbers every minute.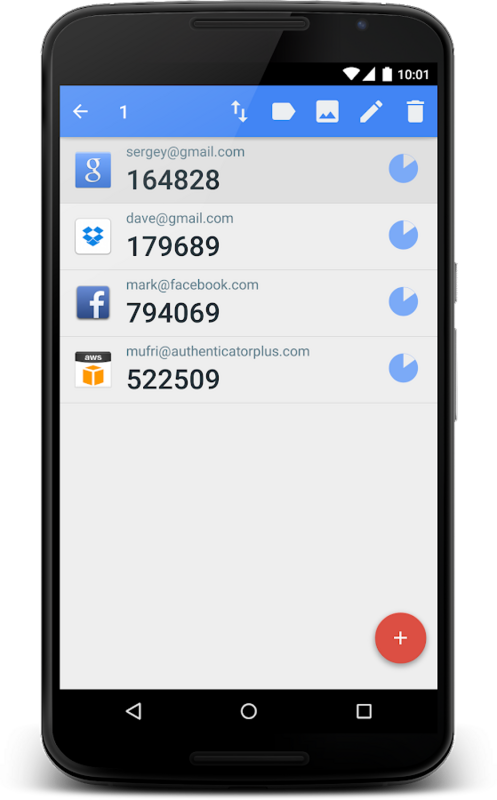 This is an example image from the Google Play site. The app regenerates the auth codes every minute.
Notice the 30-second timer icon at the right. It ticks off every second so you can see the time available before the numbers change. The blue icon turns red about 4 seconds before it resets in some apps.
You use the app to scan the QR code on the ScubaBoard screen once, which adds the account to the list. You can rename the account title if needed.
---
Which App and where do I get it?​
The Apple App Store for iPhones and iPads or Google Play for Android phones. Just search 2FA and screens of free apps are available for download. The two apps that are specifically mentioned in ScubaBoard's 2FA configuration screens are Authy and Google Authenticator, but I have tried one or two others and they work fine.
You may find some useful comments in this thread :
I am working on a thread for the Frequently Asked Questions forum and would like to get more insight into how members use 2FA. All comments are welcome. There is no time limit on the poll and your are can change your vote if you start using a different method. Other helpful information: What...
scubaboard.com
---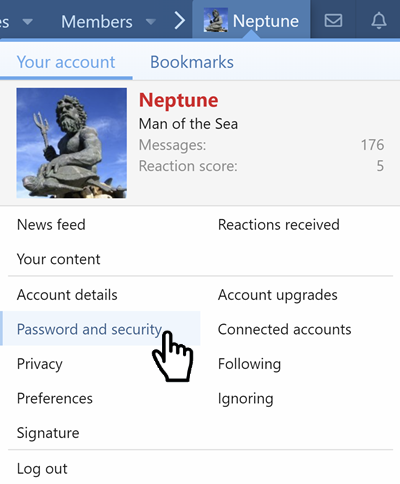 Step1:
Open the Password and Security page for your account.
---
Step 2:
Click the Change button to enable 2FA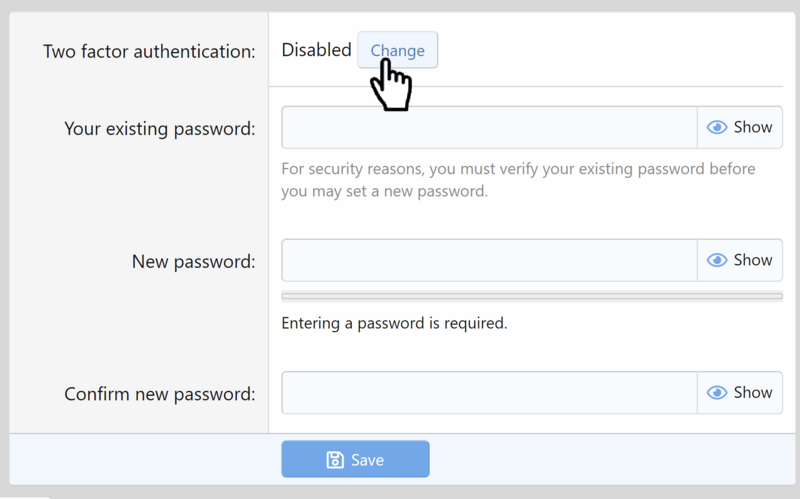 ---
Step 3:
Confirm your password

---

Note:
Skip to Step 4, by Email below if that is your preference.

Step 4, by App:
Click the Enable button for Verification code via app
---
Step 5, by App:
Scan the QR code with the 2FA app on your smart phone or tablet.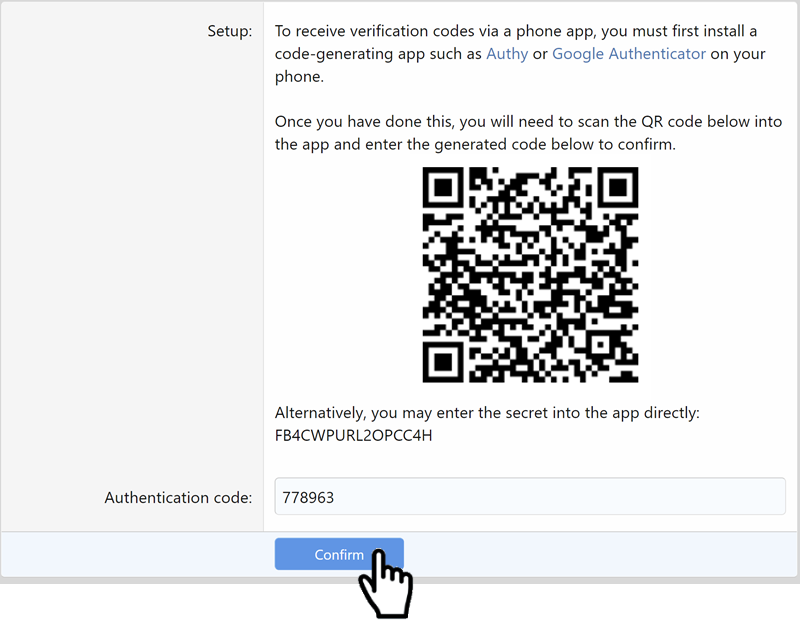 ---

The steps for setting up 2FA by email begin here.

Step 4, by Email:
Click the Enable button for Email Confirmation.

---
Step 5, by Email:
received email. You should receive an email that looks something like this: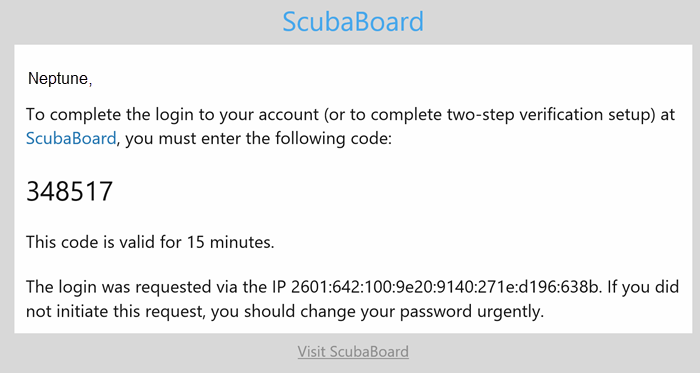 ---
Step 6:
Copy the confirmation code from the email to the box below.

---
Continued in the next post