Messages

1,965
Reaction score

3,073
Location
# of dives

1000 - 2499
I have got two new DIN conversion kits from Trident, Model A166: they should fit old SP regulators such as MK10 and MK15.
They are an almost identical copy of Scubapro part # 10-400-030, which is shown here:

Here the Trident catalog for this A166 model: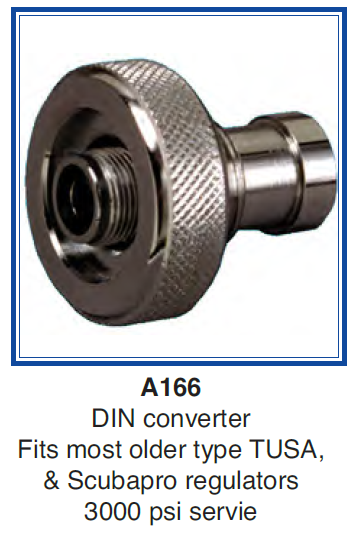 Here a couple of photos of the real thing I have: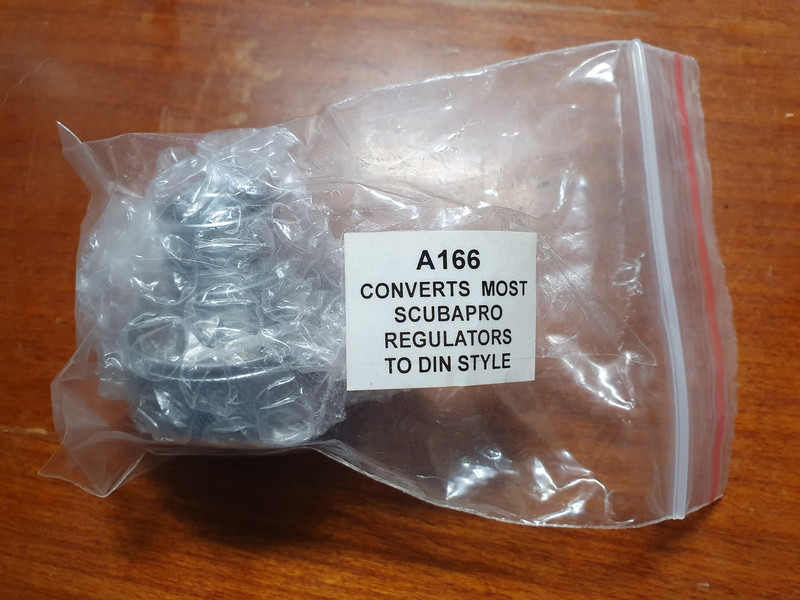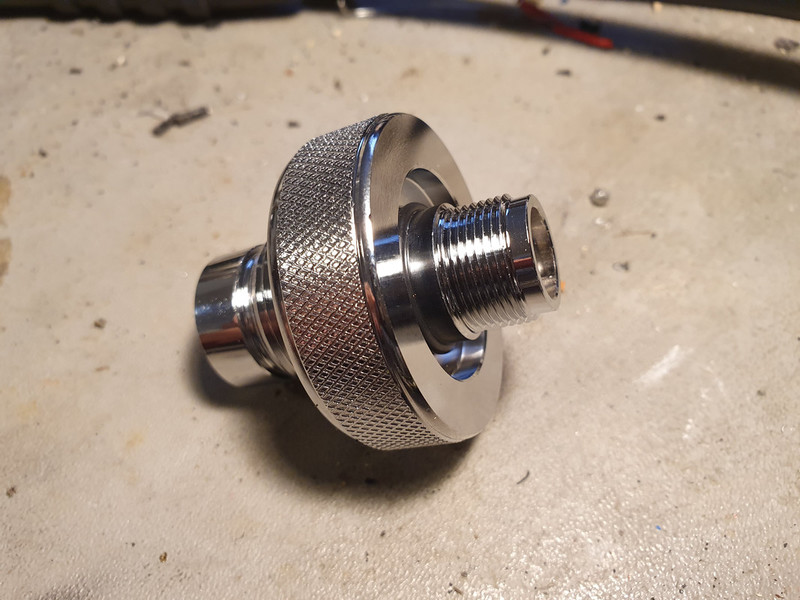 Please note that Trident does not declare explicitly what are the Vintage SP regulators compatible with this kit. I bought two of them, hoping they were OK for my old Scubapro MK5, AND THEY ARE NOT COMPATIBLE, as the MK5 requires a different kit with longer barrel and an O-ring after the threaded part (part # 10-105-030).
So I SUPPOSE that this A166 kit works on MK10 and MK10, as it seals with an O-ring inside the termination, before the filter, as the original SP kit shown above.
If anyone here on SB has more detailed info, I warmly encourage to post here the list of compatible regs.
Now, the price: I paid a total for these two A166 kits $ 92.46 plus shipping. So I can depart from them for just 40 bucks each.
Shipping cost depends on the type of postal service you want (consider that I am in Italy, and due to current situation here, the shipping can be slow). For normal postal shipping the cost would be 12 USD, and for insured shipping it will be 24 USD. If you buy both items, the shipping cost does not increase.
PM me if you are interested, or you want more detailed photos, etc...