ScubaBoard Sponsor
ScubaBoard Sponsor
ScubaBoard Supporter
Messages

348
Reaction score

581
Location
# of dives

500 - 999
I promised something new a while back and here it is.
@California Diver
,
@DiveTucson
, and I have done a couple dives on a Sea King helicopter and have positively identified it (95+% confidence) as BuNo 152114 which crashed on Sept 3, 1968.
Making the ID took a lot of time and detective work. In beginning, we thought there was a chance it was the famed
Helo 66
. We ruled that out mostly after the first dive and then definitively ruled it out after the second.
It is a very cool wreck with a few different debris fields, including: the main rotor, the dipping sonar for anti-submarine warfare, the tail section and tail rotor, and a main landing gear. The whole story of how we finally identified the helo, along with a ton of pictures and history, is posted at:
SH-3A Sea King (San Diego — 210 fsw)
Below is a screenshot of a partial photogrammetry model of the main rotor and dipping sonar and also a picture of Tyler at the main landing gear on our first dive. There are a ton more photos in the post mentioned above.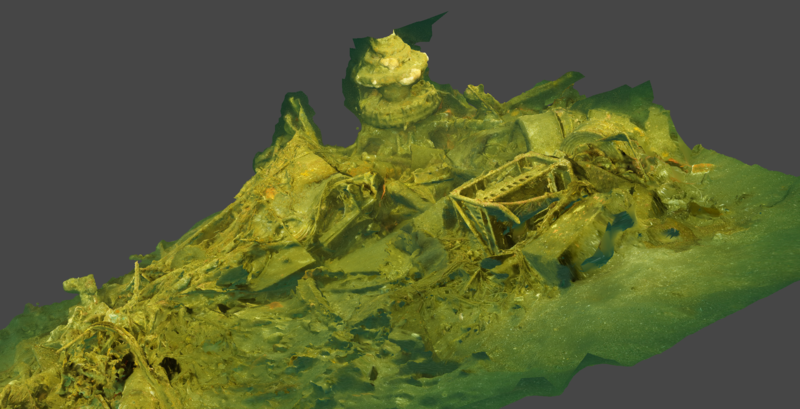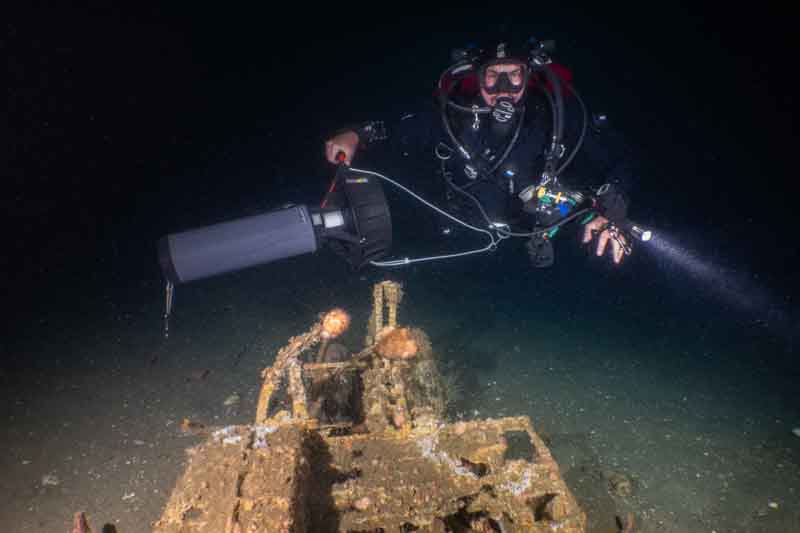 Stay tuned, we've got a couple more surprises in the next few months.