Messages

65
Reaction score

55
Location
# of dives

100 - 199
Hi guys,
I would like to share with you my recent experience with a second hand Scubapro MK2 regulator.
The overall condition of this first stage was poor. There were external scratches on the body, light external corrosion, but what surprised me the most was the internal condition.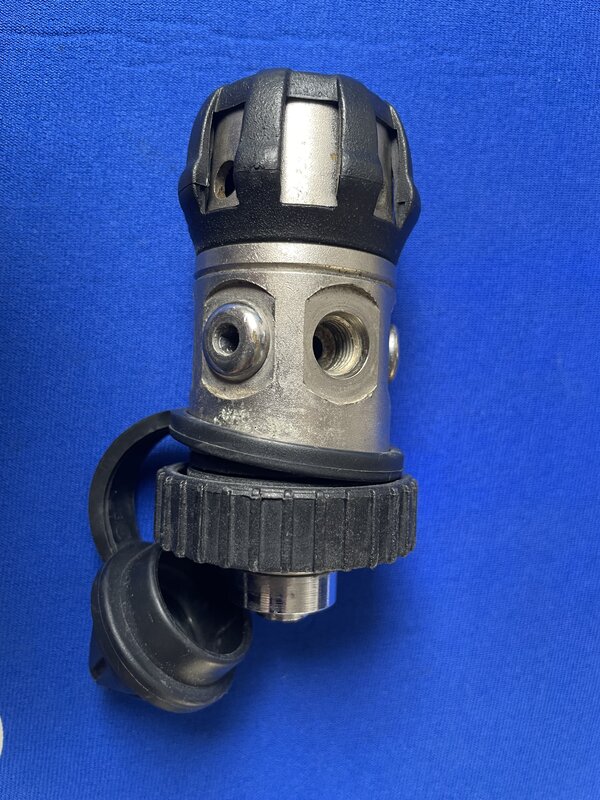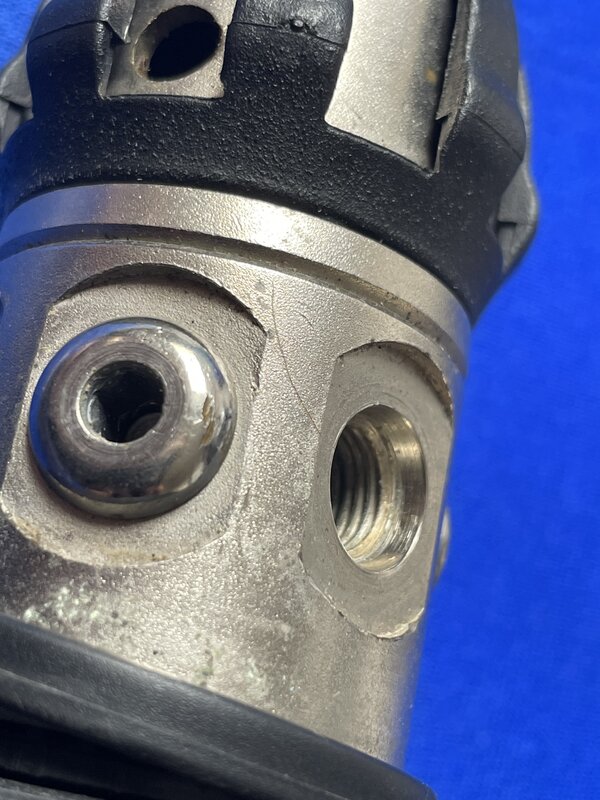 When I disassembled this MK2 I found excessive amount of petroleum grease, probably Vaseline and plenty of sand mixed with this grease. Fortunately the internal wall of the piston housing wasn't scratched.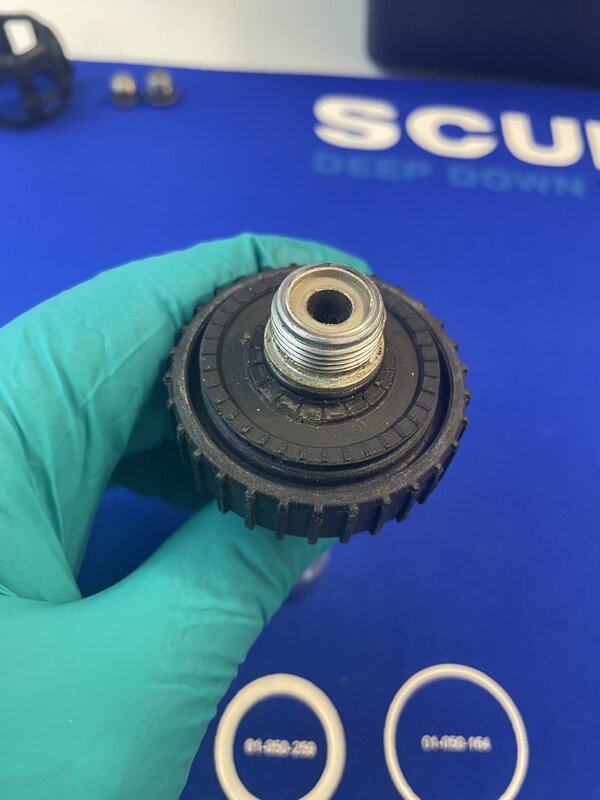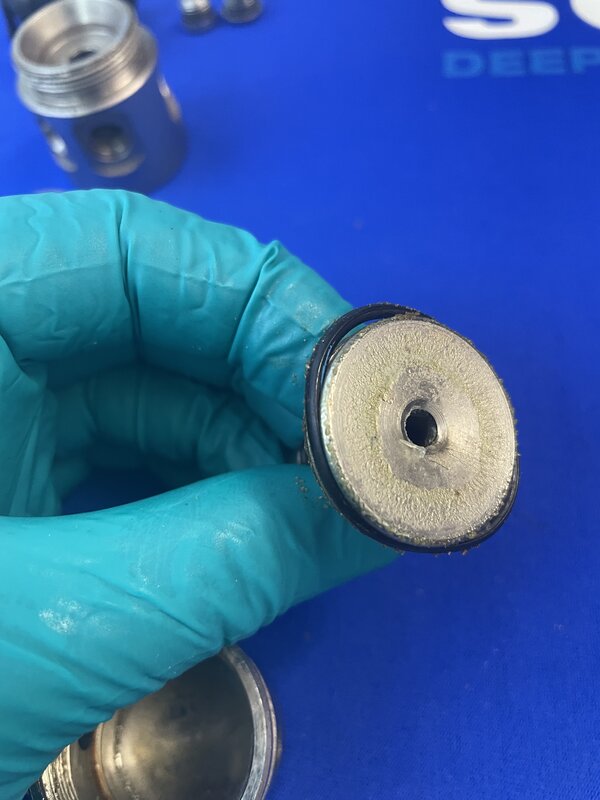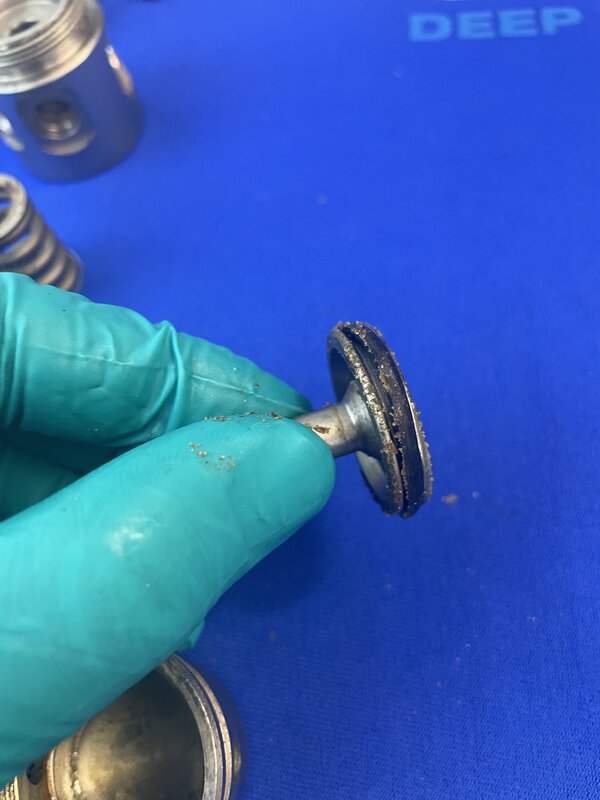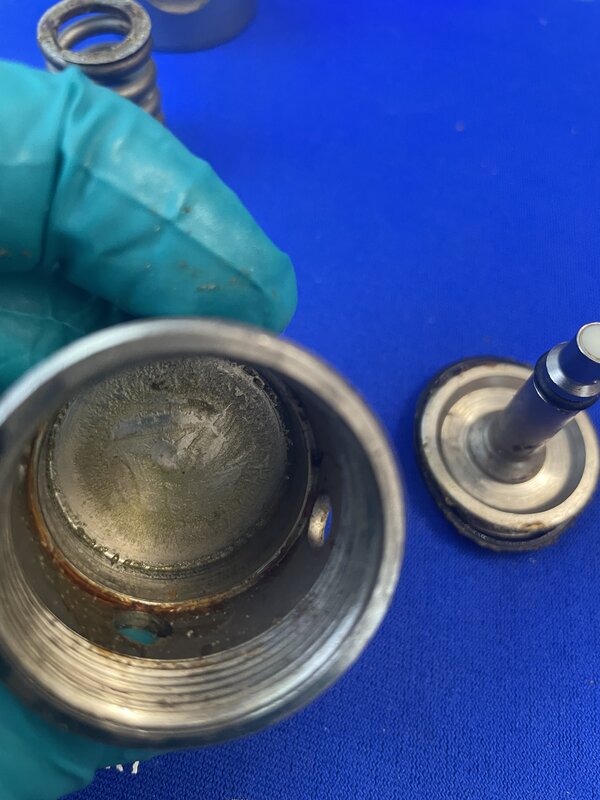 Before disassembly I performed an IP check on a scuba tank filled with air @ 70 bar. The IP was 155 PSI with some IP creep and the first stage was recovering the IP very slowly after purge. All data was way out of limits.
After disassembly I put all parts in an ultrasonic bath initially filled with detergent, then changed the solution to 5% Tickopur and lastly in order to make sure I've cleaned all petroleum grease I put all parts in 5% alkaline degreaser solution.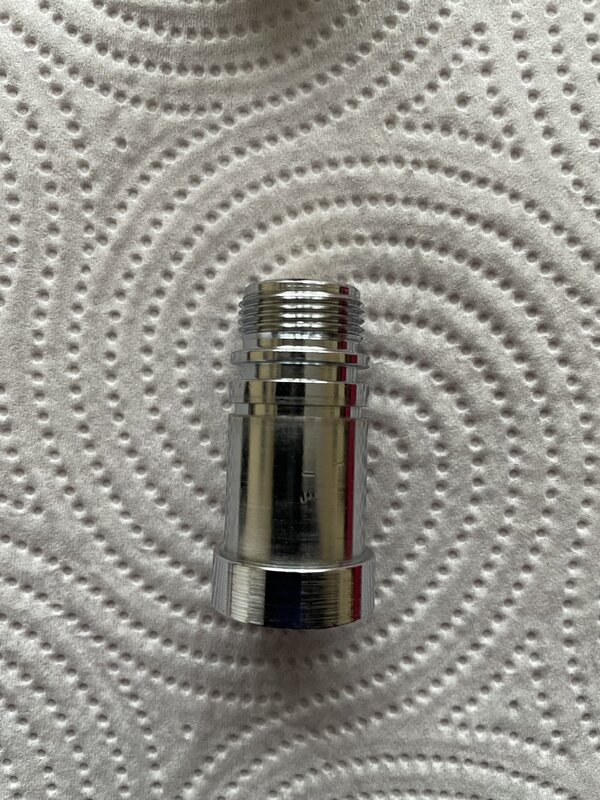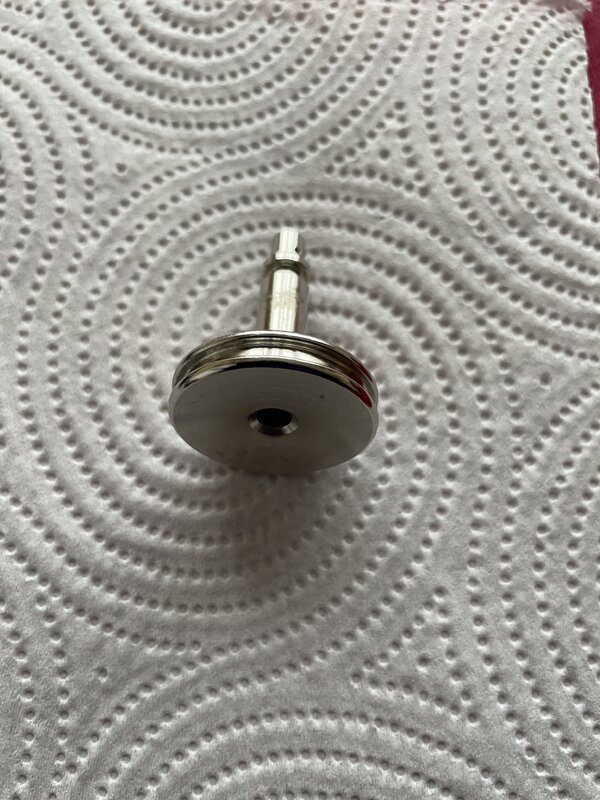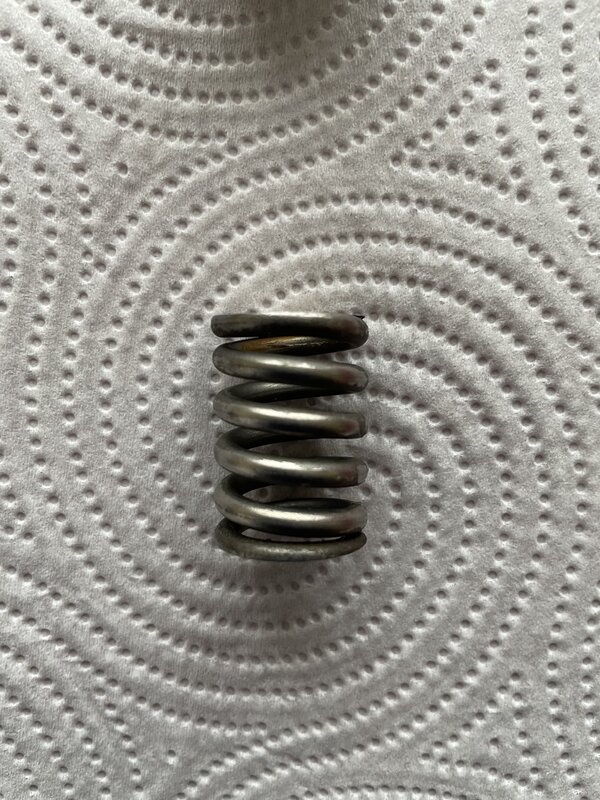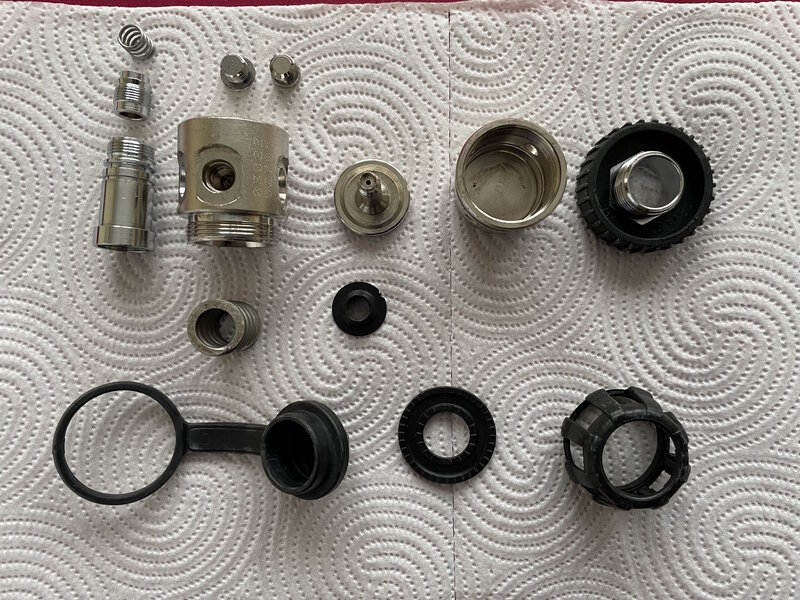 The result was satisfactory.
Having in mind that the IP was out of limits with some creep, I did detailed inspection of the first stage. There were no scratched on the internal walls, but the volcano, which is machined in the main body, was in very bad condition. As Robert Singler thought me, this volcano shows signs of sandblasting.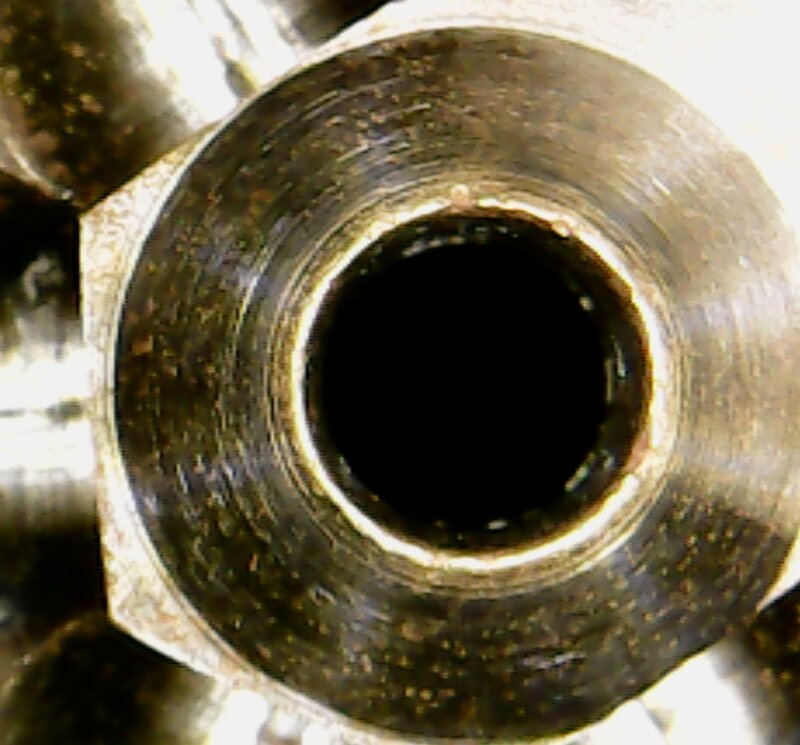 The first thing that came on my mind was that this body is damaged beyond repair, but I had nothing to loose, so I decided to try polishing the volcano. As I don't have any micromesh, I decided to polish it with 2000 grit wet sandpaper. My main polishing tool was pencil. I cut small circle of the sandpaper and glue it to the pencil eraser. Fortunately the pencil was exactly the same size as the whole in the main body, so I managed to polish the volcano. The result is not great, but at least there is continious surface, which will seal to the HP seat.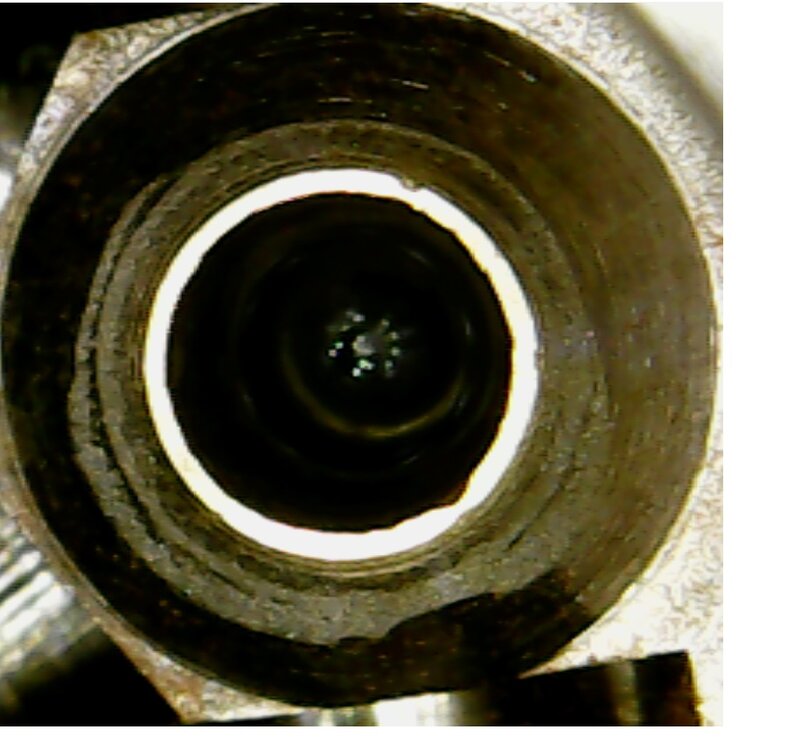 After servicing and assembly, I did an IP check and… The IP is rock solid, 143PSI @ 200 bar and very sharp response after purge.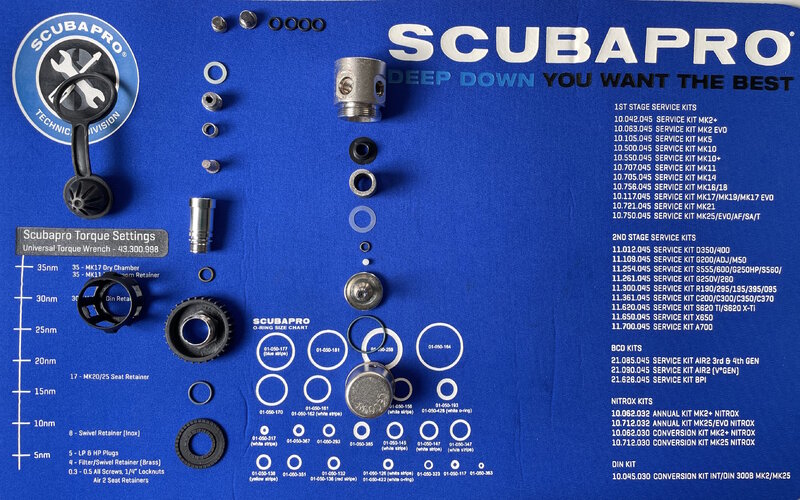 Now this first stage is revived.