Messages

6,519
Reaction score

5,967
Location
# of dives

500 - 999
ScubaBoard Invasion 2022
IT'S A DONE DEAL
ScubaBoard is Invading COZUMEL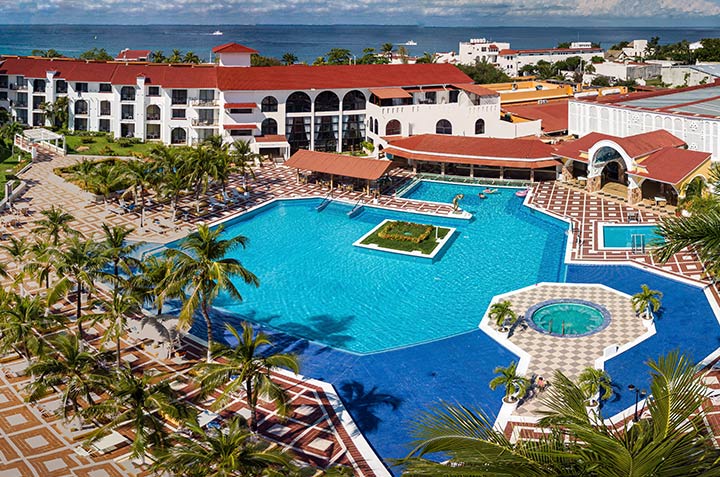 We are pleased to announce an all inclusive deal with
Bay Adventures
making it 1 stop shopping.
We will be hosted by
Wyndham Cozumel Hotel & Resort
and Diving with Dive Paradise, Cozumel MX
Here's your chance to meet
(The Chairman of the Board)
and share a week of diving and fun with all your SB Friends!

----------------------------------------------------------------------------------
ScubaBoard Invasion 2022 Cozumel Package Details
Saturday to Saturday, June 18th to June 25th, 2022
Diving Package includes Tanks & Weights,
5 Days of 2 Tank Morning Boat Dives
Unlimited Shore Diving on Boat Diving Days
(during dive shop hours - tanks returned by 8 pm)
7 Nights Hotel, All Meals, Unlimited Bar & Dive package
$999/diver, double occ.
$1279 single, $957 triple occ.
Nondivers deduct $420.

Children Rate, up to 2 Children under 11, Stay and Eat Free
With 2 Paid Adults per Room

Free Wireless Internet Access at Hotel

Private Welcome and Farewell Parties

Invasion Crew Group Picture
Event T-Shirt
All Taxes included (except Daily Marine Park Fee )
Marine Park Fee must be paid onsite and is $4.50 per
dive day



Hotel Transfers are NOT included
Airport shuttle to the hotel (currently about $6/person) and taxi back to the airport (currently about $18 + tip & several people can share.)

$100 per person deposit, final payment April 15, 2022.

Just one payment or credit card for the deposit,
but multiple payments or credit cards are OK for final payment
Cancellation of the $100 deposit is nonrefundable, but the room and deposit may be transferred to another person until the final payment deadline on April 15. Bay Adventures accept Visa, Mastercard
, Discover and AMEX, and payments may also be made by check or wire transfer.

After final payment the hotel/dive package is nonrefundable, but they can offer a credit toward future travel for cancellations made by May 15. Cancellations after May 15 are penalized 100% with no future credit.

Name changes OK until 20 days before arrival.
We strongly encourage all guests to purchase travel insurance to minimize financial loss in case of illness, emergency or diving accident.
Please Note,
All those attending will be required to be Covid Vaccinated
and ALL Divers will need to have Dive Insurance
to attend this event.
Proof of both will be required
There will be NO Exceptions
Not In the package but available -

Extra
night Hotel, All Meals, Unlimited Bar and Taxes
$80/person dbl occ., $74 triple, $120 single.

Extra days of 2-tank diving $84 each
(unlimited shore diving is not included on extra boat diving days).

4 single-tank afternoon boat dives $188

Nitrox Cost $90 for 10 tanks or $126 for 14 tanks (NON REFUNDABLE for any unused tanks)

Whale Shark Excursion – Friday June 24 -- estimate $190.00
Cenotes Excursion – Friday June 24 -
estimate $190.00
First Day Possible To Join Will Be
Tuesday, November 9th @ 9:00 AM EST
Rooms Are On A First Come First Serve Basis
To join the Invasion just call Bay Adventures at 1-888-599-3483
and ask for Al or Felix

9am to 5pm EST, Monday thur Friday

Be sure to give them your
ScubaBoard Name and T-shirt size
Bay Adventures can also assist with airfare.
At this time Mexico does not require a COVID test to enter the country. The US is currently requiring a COVID test before arrival back into the US – as of October 2021, testing is offered on-site at the hotel for $32 (all are subject to change).
​