Messages

567
Reaction score

226
Location
# of dives

25 - 49
Update 3/19/21: Having issues receiving notifications from SB. Moved without selling anything, so my main driver to sell no longer exists. Everything is still available, but I'm unwilling to dig through all the boxes and find items at this point. Once I get settled, I may re-list everything. For now, it's all off the market.
Everything will be pick up local to Manteca, CA. I simply don't have the free time to pack and ship right now. If you're willing to wait a few weeks for shipping, I'll be able to ship after about January 20th. If that schedule works for you, I'll be happy to ship anything on your dollar. Feel free to run quotes from 95337. Open to reasonable offers on all, but please don't insult me with lowball offers. Worst case, I move this stuff and try to find a use.
Edit: If you would like things shipped on the delay schedule, I apologize up front but I'm not able to hold things without payment. I will be moving all my belongings prior to the 20th, so these items either need to be sold and gone (or pending shipment) prior to my move, or they'll be going with the rest of the stuff.
All unused:
1) Doubles rig:
-Halcyon 40# Evolve - manufacture date of 2008.
-Halcyon aluminum backplate, standard size.
-Halcyon Cinch quick-adjust harness system
-Halcyon MC storage pack
-Highland SS bands
-Two XS Scuba HP-100s - matching X7-100s. Hot-dip galvanized. Thermo manifold. Original and last hydro date of 11/11 on both.
Issues:
-The webbing on the BP is cut. I swapped it with the webbing off my singles rig when I found that no longer fit, so the webbing is the only part of the rig that's seen water. Plan to replace the webbing.
-I bought this rig from the original owner, and he didn't include the main buckle. I never bought a replacement, so that's still missing.
Currently the tanks are set up as singles with plugs in the crossbar ports. My intent was to have them hydro'd as such and dive them as singles until I was ready to learn doubles, but moving changes my plans.
Other than the above items, this is all 100% brand new. I'm willing to split it up if there's interest, but pricing will increase slightly for the added time required on my part.
$950
for the whole kit?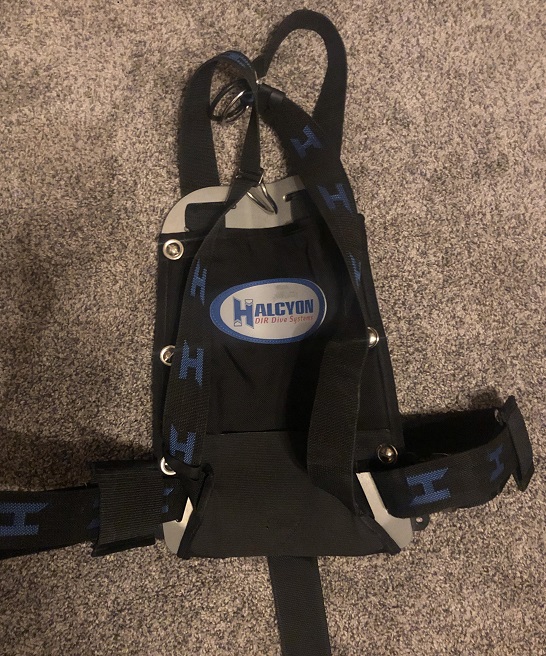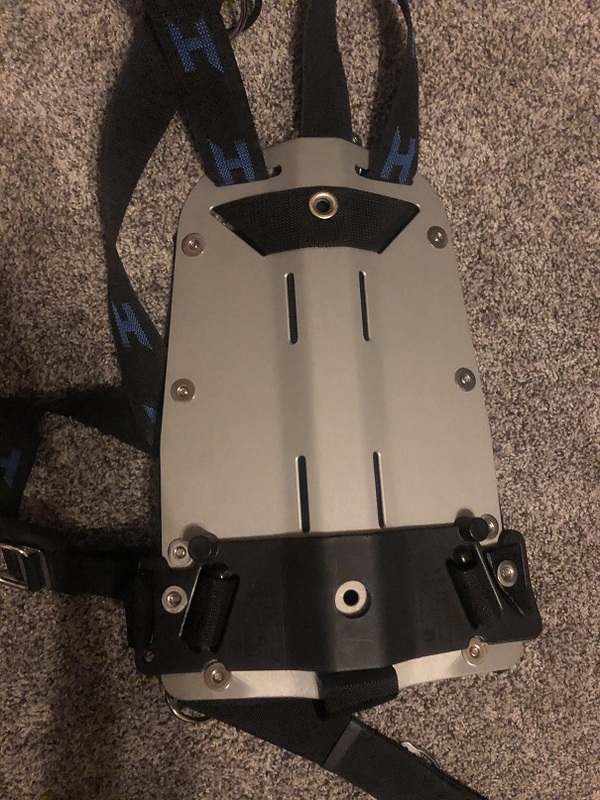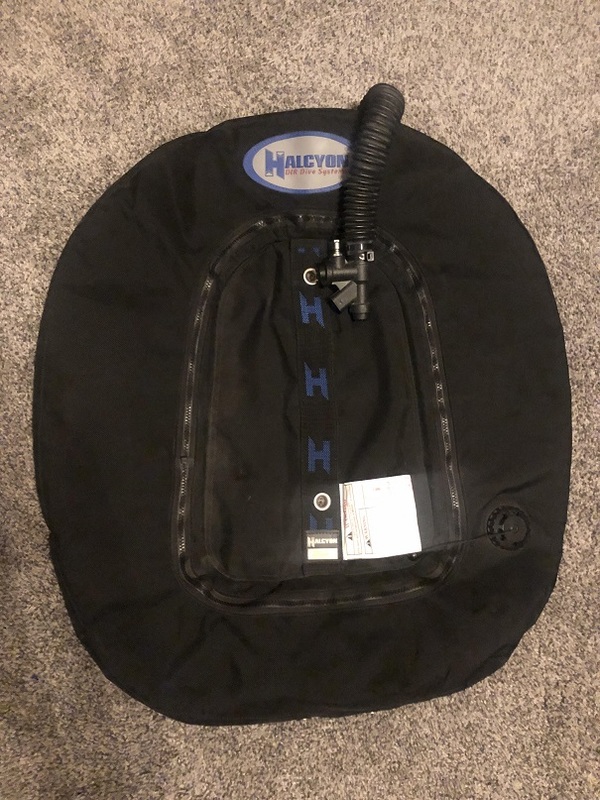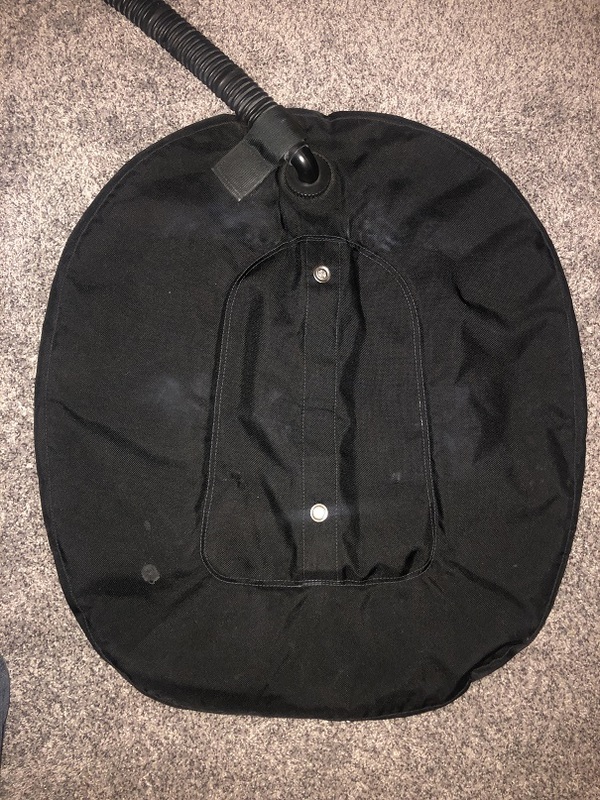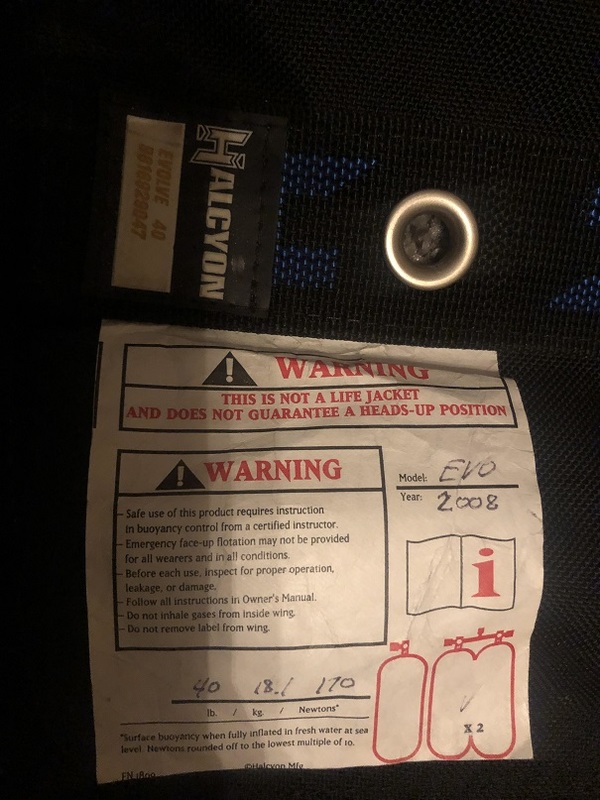 Also new in box, but several years old:
2)
Dive Rite XT1 first stage
3)
Dive Rite XT2 second stage
Both of these should probably be serviced before use, but have never had hoses connected or pressure applied outside the factory, so make your own educated decision. Say $300 for both? I'll toss in an unused 6ft hose.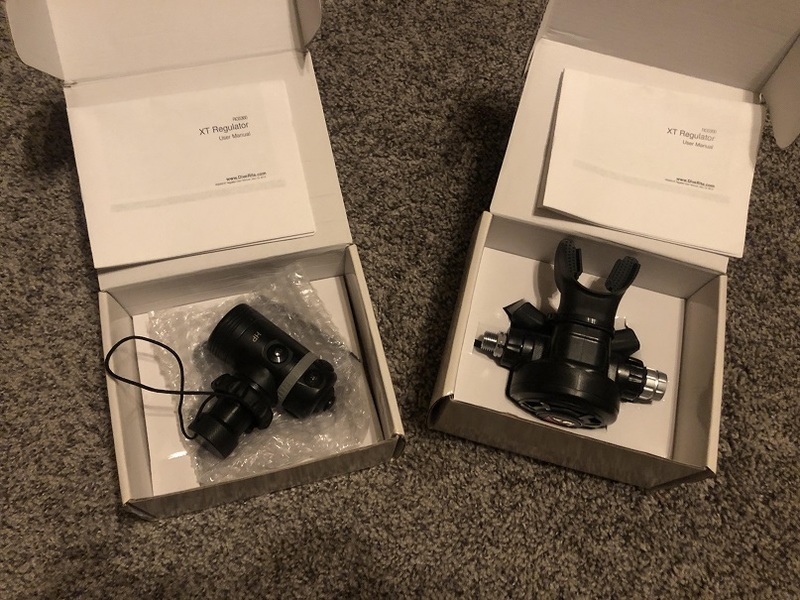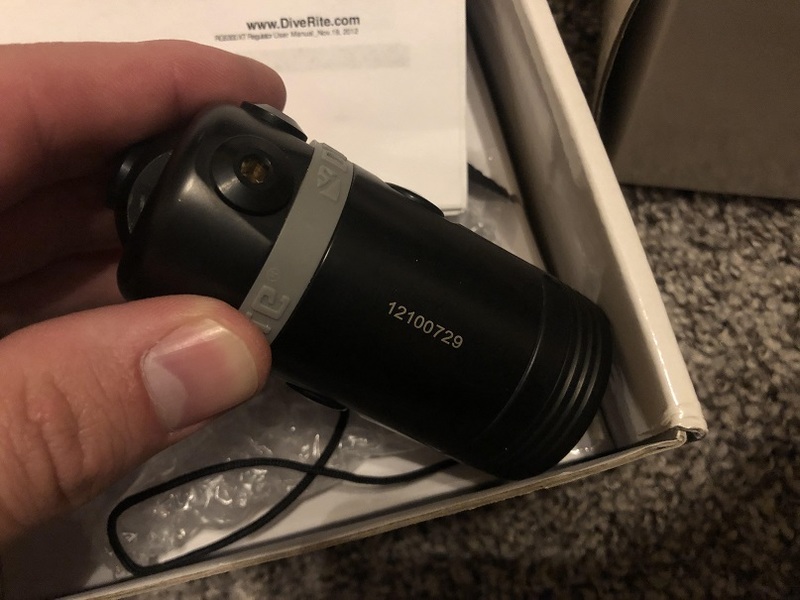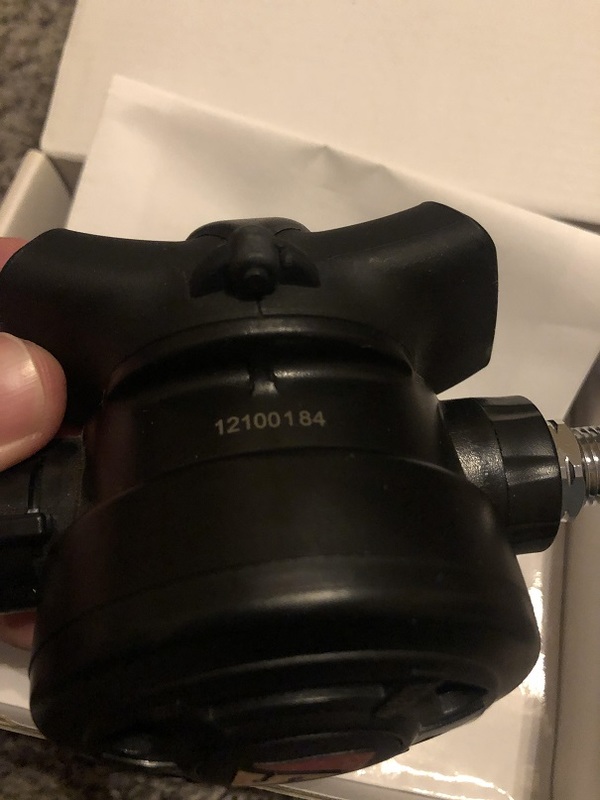 4)
Last item, used Dive Rite aluminum backplate with a full uncut hog-style harness. Bought the plate used years and years ago, I've never found a need to replace my SS plate, so I've never had it in the water. Harness and hardware are all new as a result. Say $65? Just noticed as I was getting photos - no waist buckle included.