Heya, back again
.
Went out on my usual summer dive site, drop down to 4 meters, start swimming around a bit, when I find a semi decomposed tin can. Well, let's grab it and I'll put it away neatly after the dive. Look up, "Hey, that's another one, and there, and there, and there", and my hands are full. I go and place everything on a jetty where I can take it later. Drop down again, and within 3 minutes my hands are full again. Kept going for a solid 5 hours (in a few dives).
Here's some pictures of what one diver can get out of a lake in a few hours, in a "clean" lake (yes, yes, it's said to be a clean lake!

). I don't think any picture shows the same items.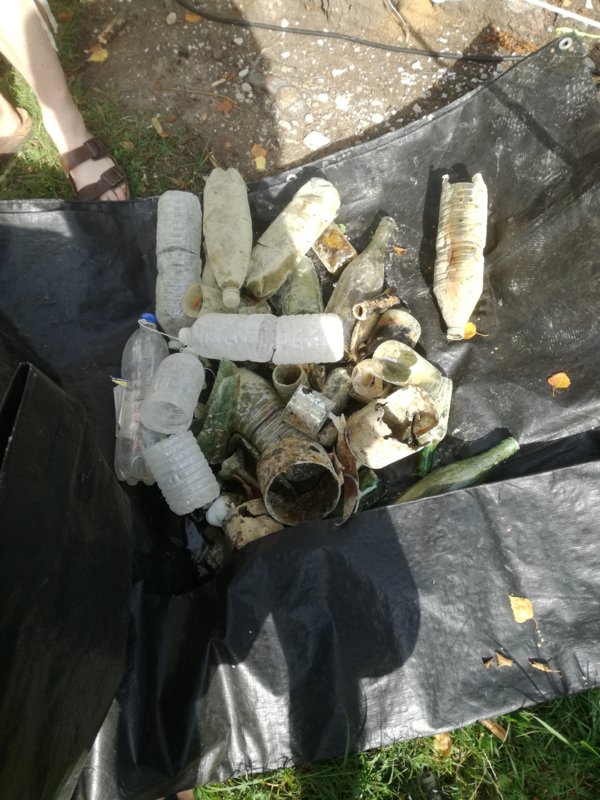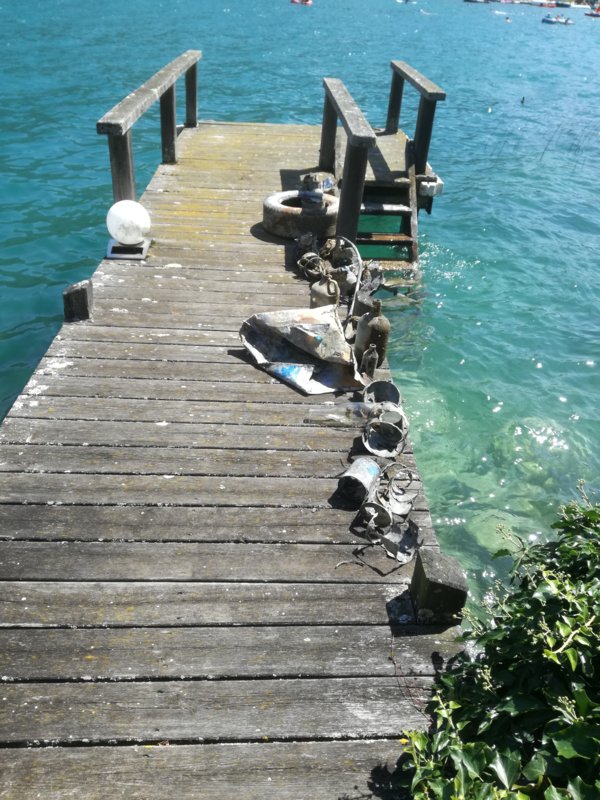 However, this lead me to a question... especially when talking to people from the dive club nearby when filling my tanks. The discussion basically went:
-I guess you know how dirty it is there?
-Yes
-And do you ever do something about it?
-Yeah, when I see a glass bottle I bury it in the sand...
-That's it?
-Kind of, we also clean the harbor once a year in winter. (the harbor is about the same size as the dive spot where I dive)
-Oh, okay.
So when they asked if I wanted to join them for a dive, I was kinda confused. I can't just "swim by" trash. If it doesn't belong there, I'm taking it out... (I have some tolerance for wrecks). I also don't like the laws regarding diving in France, so didn't really want to mess with that again, so I just declined.
Now the questions:
1) How do you react to stuff like that underwater? Tin cans, broken glass bottles, metal sheets, ...

2) If you take it out, what do you do with it? Everything in the incinerables/landfill, or can such glass and plastic still be recycled?
3) Which drygloves can handle the abuse of working with metal for more than 2 dives? Although I guess I'll have to be more careful as well...
4) When to know if it should be taken out or not, eg there's mussels growing in/on a metal barrel?
5) I know glass could be left in the water as it "doesn't cause harm" when it's deep enough, but most glass is in the shallow ends where kids (and myself) sometimes walk around. Even when it's deep, it feels wrong to leave it there, is that just me?
Sidenote: I also found some "cool" stuff, like this part of jaw of a cow (I think), and what would be a french army boot from WW2 (now going to a local museum apparently). I didn't take an isolated picture of it because it didn't seem like something that was really unique. I'm also not diving on known archeological sites, and I had already found like 6 (recent) boots/watershoes. Also found an amazing knife, but yeah, not gonna use that, gave it away.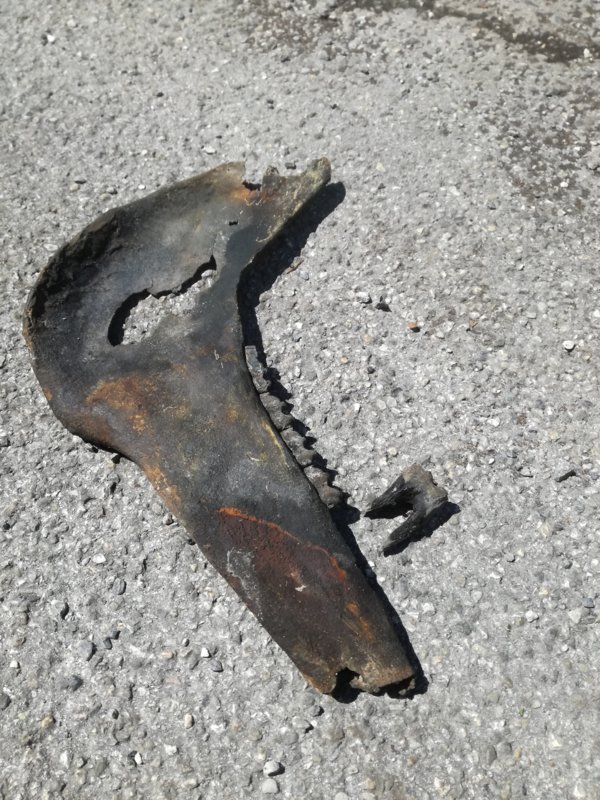 Sorry for the long post