I made a thing during the holidays, mostly for myself but I hope it might be useful for others as well. It's an app to calculate rock bottom gas and gas time given SAC & depth for various cylinders, and also buoyancy and transfills between cylinders. It takes gas compressibility into account (assuming air, currently). Right now it's for iOS but could also be published for Android. It's free, and it doesn't spy on you.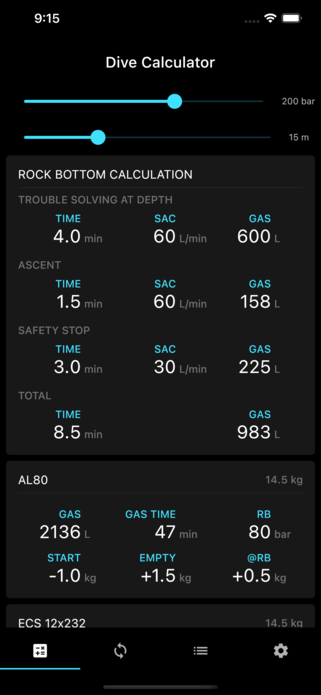 I'd be happy to hear if someone finds it useful or, if not, why not.
Clearly this is for simple rec purposes only.
App store link:
https://apple.co/3bexYgo