Some photos and info of the first few days of diving starting on 24 Oct.
Weather has been hot and we have had isolated rain.
Water temps are about 84-85F. With rains there is some fresh water coming in lowering temps.
Visibility is 100+ mostly. Current has been slow and all North to South.
All Palancar and San Francisco sites are closed due to closure rotation.
Many divers here right now and it seems everyone starts on one of the Palancars.
The stone pier on Palancar beach partially collapsed and there is a sign saying not to tie off on it.
Parking is still a pain at the marina (Fonatur).
We have seen many Goldentail Moray Eels and some freeswimming. I have not seen one Brown Spotted Moray Eel. The Green Moray Eels are in the usual spots.
There are quite a few Hawksbill Turtles and a few Greens.
We have seen quite a few Nurse sharks - cruising and sleeping.
There are at least one school (shivers - cool word) of small reef sharks - about 8-9 in number. We have seen them consistently on Palancar Caves but also on Cedral wall. I cannot say if they are the same ones. The are generally deep (90 to 130+ fsw) and out to the channel. They were too far away for photos and they do not let anyone approach closely.
We have seen very large Black Groupers but not alot of mid size ones.
Lot's of drums from juvenile through adult.
The coast right now is infested with little black nymph/midge bugs. They don't bite and die daily. About a month ago we had the same for about a week then they disappeared. Must be just the right conditions. I believe it is hotter and definitely wetter now than in September.
The port is closed today for a short norte. I will be diving a few more days and will have other friends coming to dive in a couple of weeks.
More cruise ships coming in. The new(er) Virgin ship is painted matte gray.
Barracuda that let me get close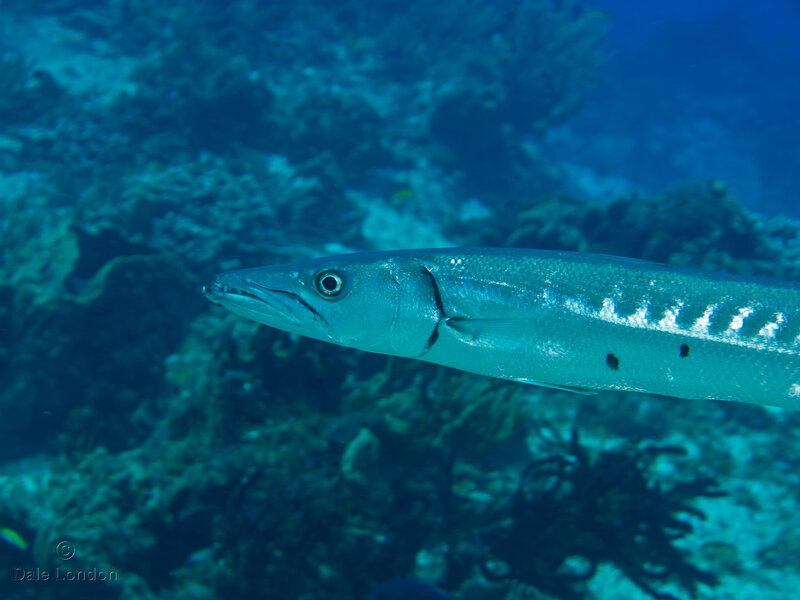 Barred Hamlet but has a squared tail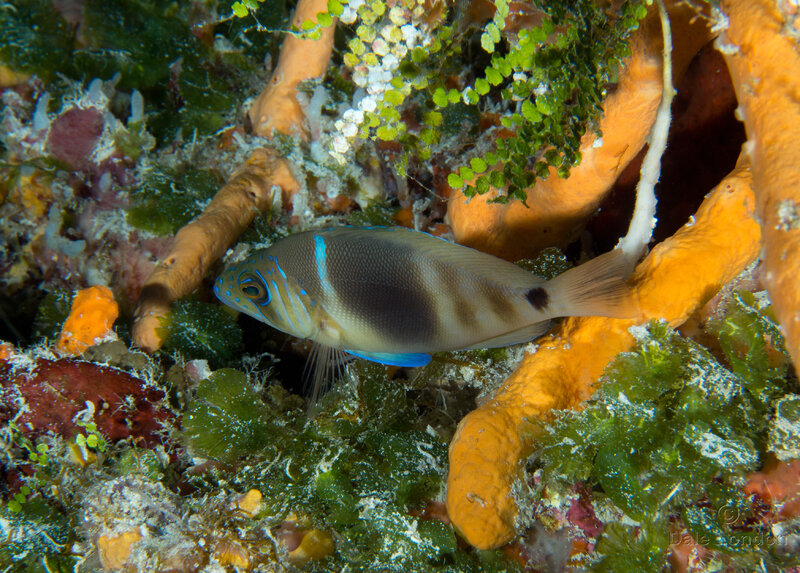 Bicolor Damselfish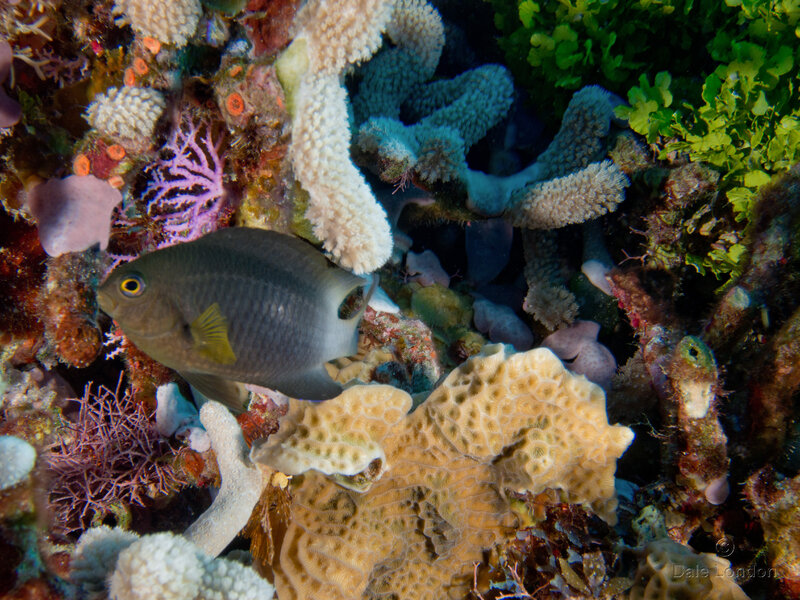 Channel Crab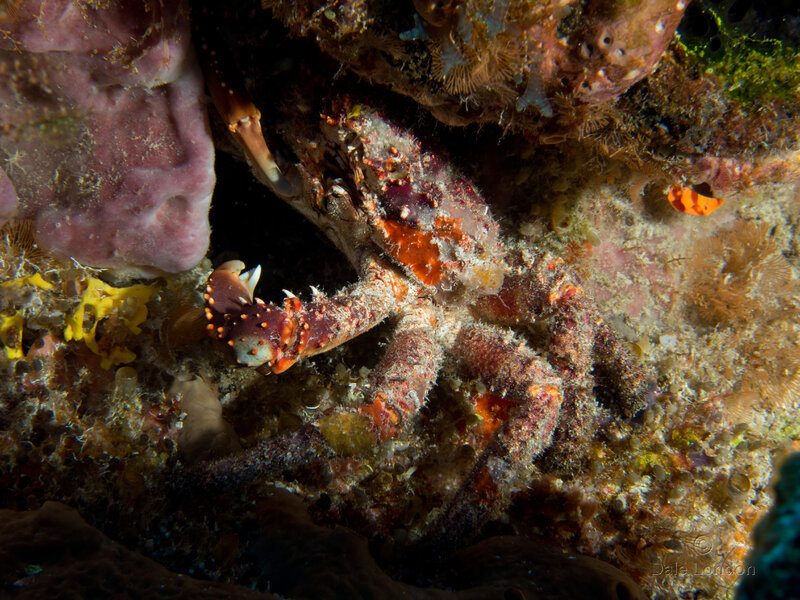 Fish School on Cedral Pass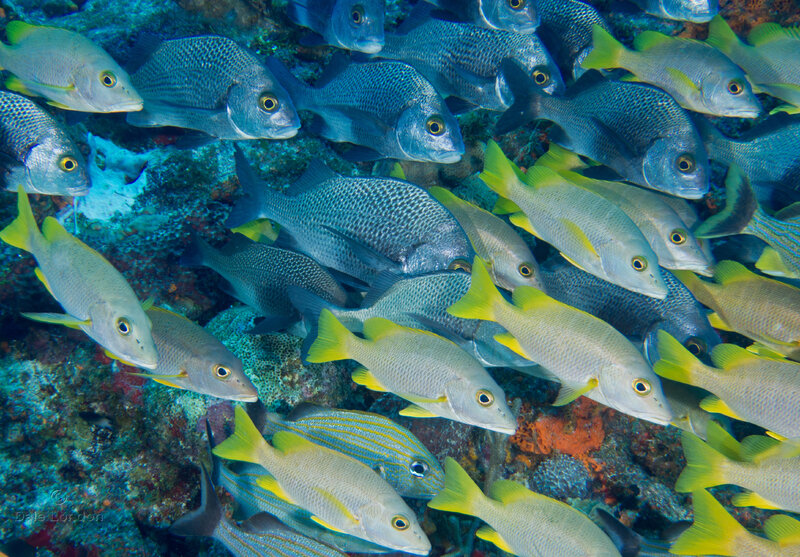 Flamingo Tongues. One with a decorator crab.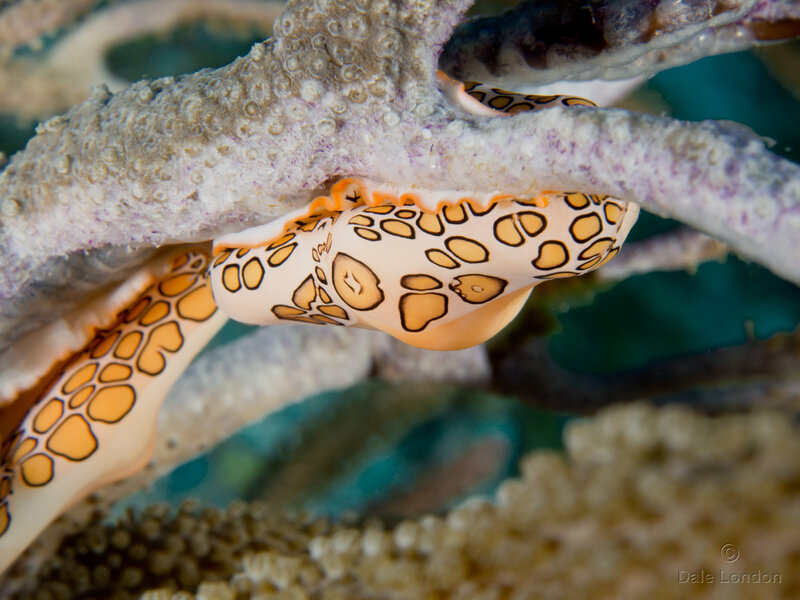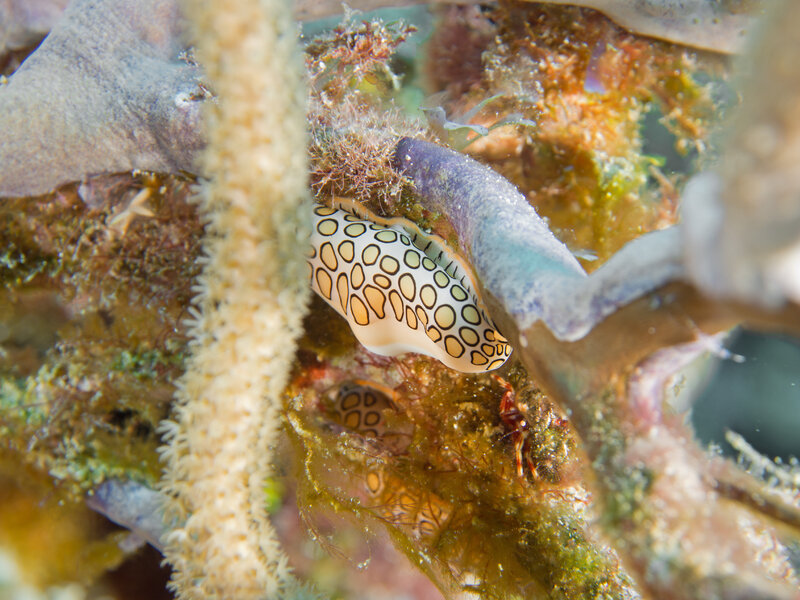 Four Eye Butterflyfish. Got one looking at the camera.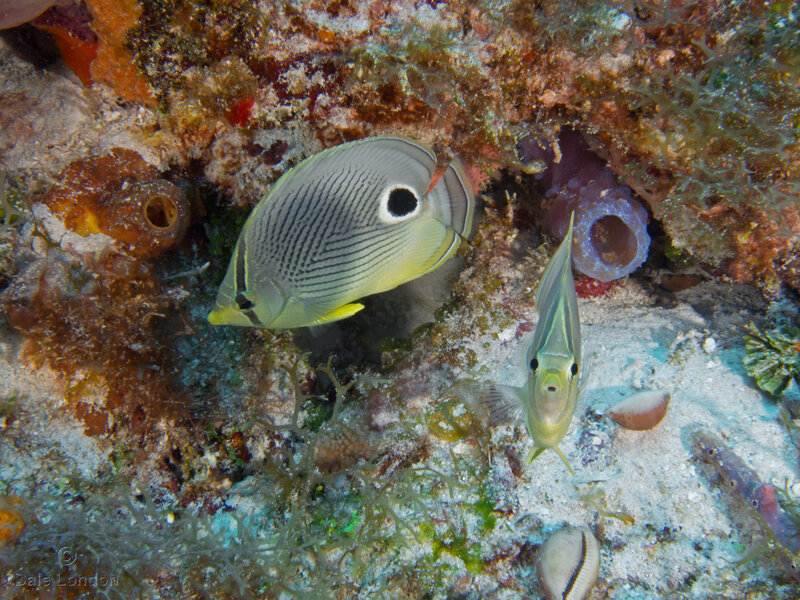 French Angelfish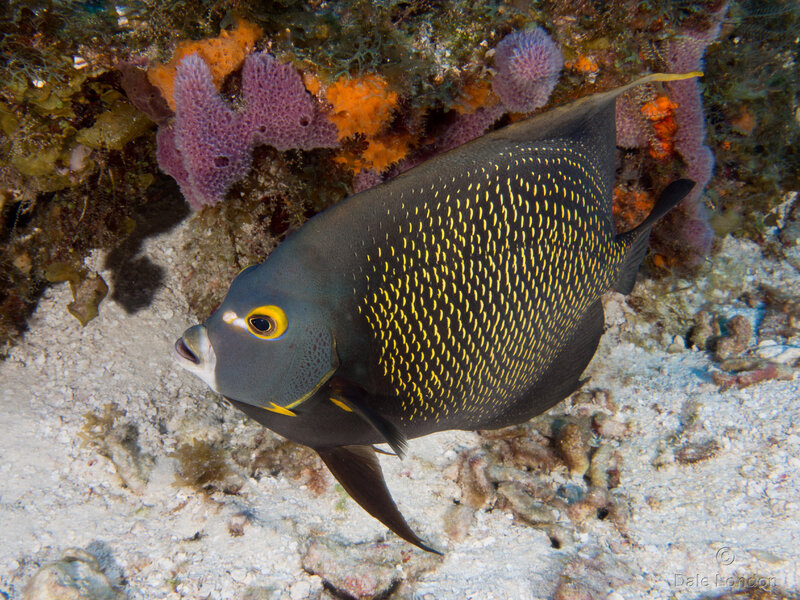 Goldentail Moray Eel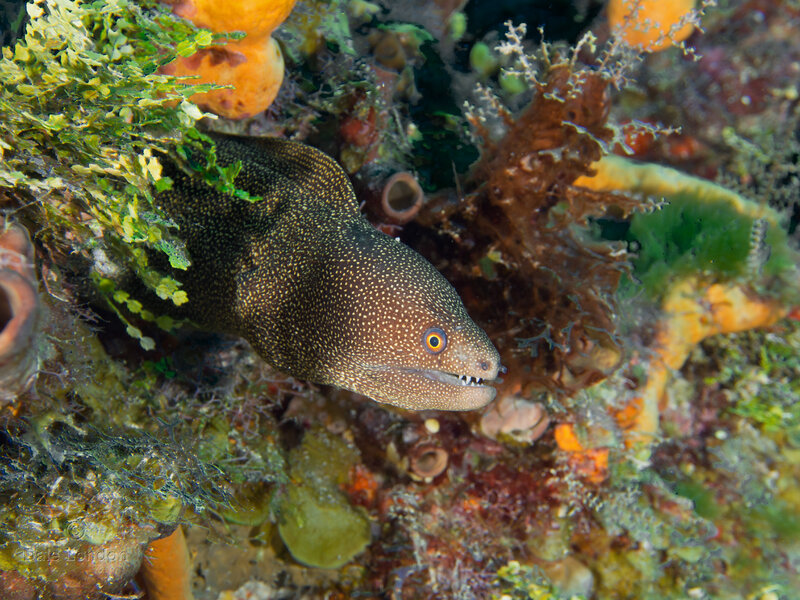 More to Follow (10 attachment limit)