ScubaBoard Supporter
ScubaBoard Supporter
Messages

9,559
Reaction score

7,832
Location
# of dives

200 - 499
CocoView Resort Trip Report May 8 – 15, 2021​
I had a 7-day solo dive trip (did 22 dives) at an ocean view room at CocoView Resort in Roatan, one of the Bay Islands of Honduras. I plan to post notes from online researching the Bay Islands as a dive destination, with lots of content from other people. For this thread, I'll focus on CocoView Resort and cover broader issues (e.g.: why Roatan?) in my research notes, but still cover why I chose CCV over other options. I'm putting in a lot of detail, to help newbies to CCV know in advance what to expect (so this will be tedious for others).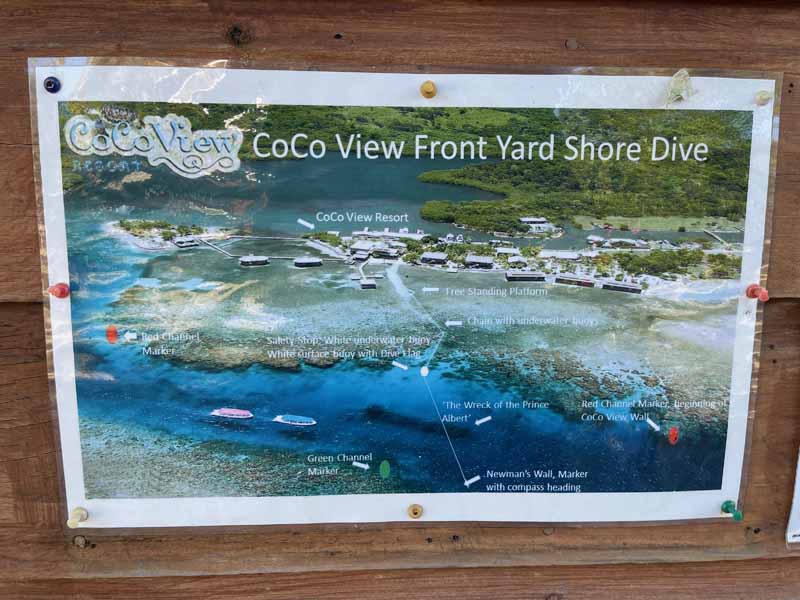 Why I Went To Roatan​
Judging from Scuba Board discussions, the main greater Caribbean and Florida region top dive destinations by numbers appears to be Cozumel (#1), Bonaire, the Cayman Islands (collectively), Roatan, Belize and the upper Florida Keys. Some might add the Bahamas, but unless you're after specialty dives (e.g.: shark feed dives with tiger sharks), recent reports of reef quality are underwhelming (though a couple of people thought the Juliet live-aboard's route was a cut above). I've been blessed to dive all those…except Roatan and the Bahamas. (Note: No offence to Curacao, Grenada, etc… I'm estimating market share by how destinations dominate discussions. Curacao rocks…). English is widely spoken (albeit accented as a 'second language') – you don't need Spanish on Roatan.
Roatan has a reputation for lush, over-fished reefs so not a lot of big fish (note: a problem in the broader Caribbean; on Roatan you can 'cheat' and pay for optional Caribbean reef shark or dolphin dives). Utila has a rep. as a popular backpacker destination, much smaller with similar diving and seasonal whale shark snorkeling. Roatan is much larger and gets much more Scuba Board attention than Utila, and Utila gets a lot more than Guanaja (which doesn't seem to have compelling distinctiveness, unless you stay at the Villa on Dunbar Rock).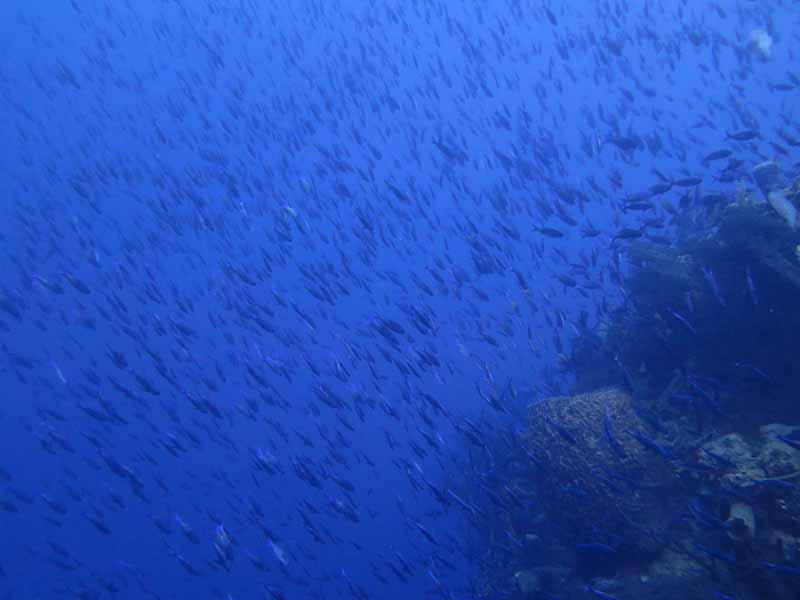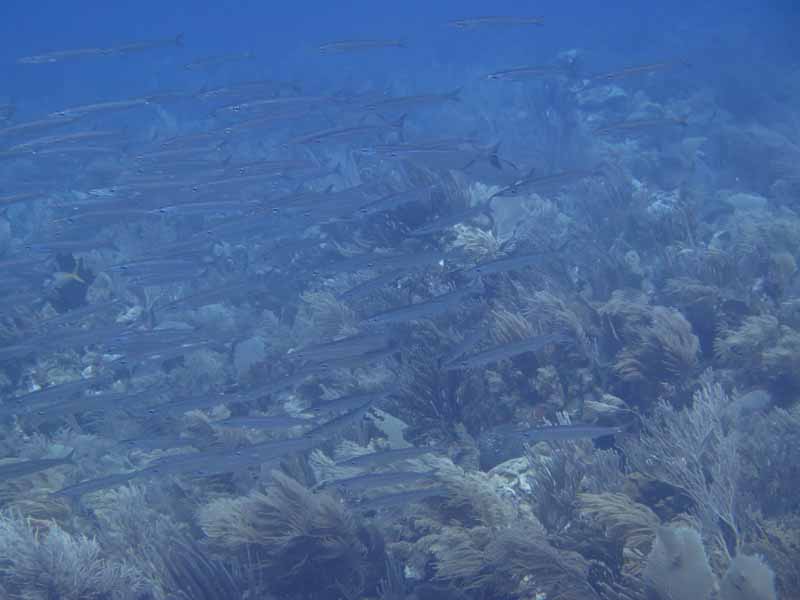 Yep, no fish here...​
At 48 miles long but < 5 miles max. width, Roatan is a long, lean island with a mountainous center, and tourist 'civilization' leaning to the west, offering mainly boat diving but a few places offer shore diving (e.g.: CocoView Resort, Reef House Resort). A key source on Scuba Board for Roatan info. is
@Doc
, and he can give a better explanation of how northern and southern coastal Roatan diving compare. The south is the windward side and tends to have a breeze but not sandy beaches. The north has some sandy beaches. The Bay Islands are associated with 'noseeums,' tiny biting invertebrates that wax and wane in numbers, afflict some more than others, and can mostly be held off with diligent insect repellent.