Messages

3,038
Reaction score

3,410
# of dives

2500 - 4999
Dove with Steve and BJ today and went south of West Palm Beach. It was supposed to be calming down & 2's after 12 noon, but it was 3-5's all day long. Hazy 40 feet and almost zero current. 76 degrees on the bottom but not as warm as this guy's car on fire as I was driving down the turnpike. {Toast}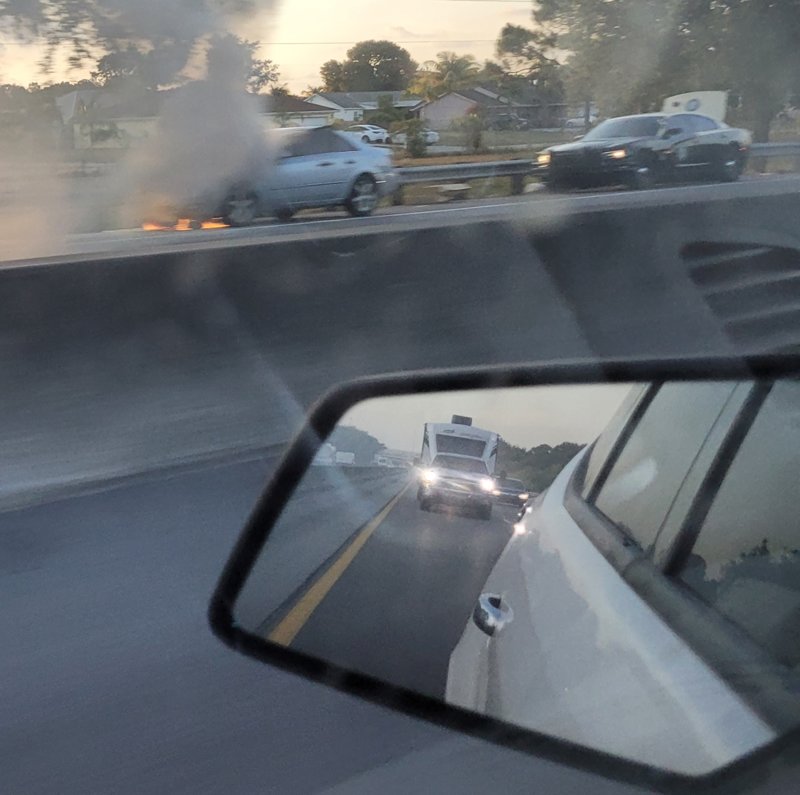 FWC officer was checking everyone at the dock for having legal fish. He saw my tiny fish on the right and said I should be put in handcuffs anyways because my fish is so small. The reality is every tail / pound of lion fish counts in the state tournament. Thank you to Yvette for registering my tails today at Scuba Works. They are a state approved drop off location.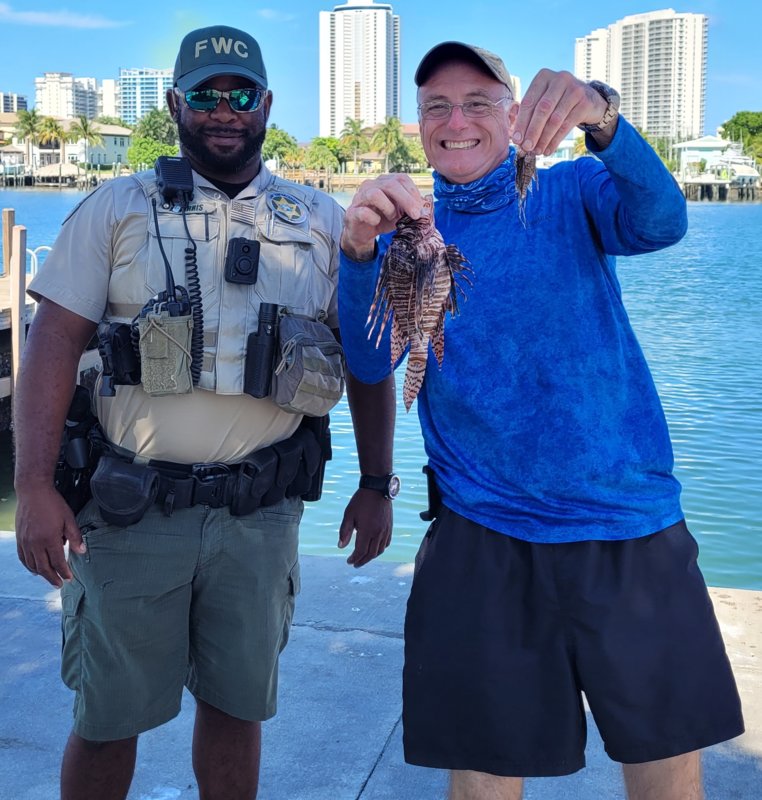 June should be a sweet dive month after all the blowing we had in May.
Next dive is with all the ScubaBoard friends June 6th to show them the Jupiter sharks and huge Loggerhead Turtles lounging on the great reefs.
SB June 6th dive info::.>>>
You're Invited> Jupiter SB Gathering