Messages

150
Reaction score

83
Location
# of dives

0 - 24
So I'm simply curious about some wing designs and want to know if I'm thinking about it the wrong way.
I just bought a DGX S1 wing (which is actually an Oxycheq 30#, even has an Oxycheq tag on it) and an OMS 32# Performance Mono. I like and dislike them both for different reasons, but maybe I'm thinking about it wrong... Apples and oranges, I know, but worth looking at briefly.
The OMS wing seems to be very well made and feels/acts like it is more sturdy than the DGX. But it's very wide, and I assume it "tacos" around the cylinder. In fact, the captain of the last dive boat I
got seasick on
dived with said, "You're gonna have a lot of drag with that wing." But the flat center portion where the cam bands go through is wide enough that the wing can completely fill without being restricted by trim weights or 8 in. diameter tanks. I like that. These pictures might help. And yeeessss I know the cam bands aren't attached correctly, I just wanted some photos you internet sleuths: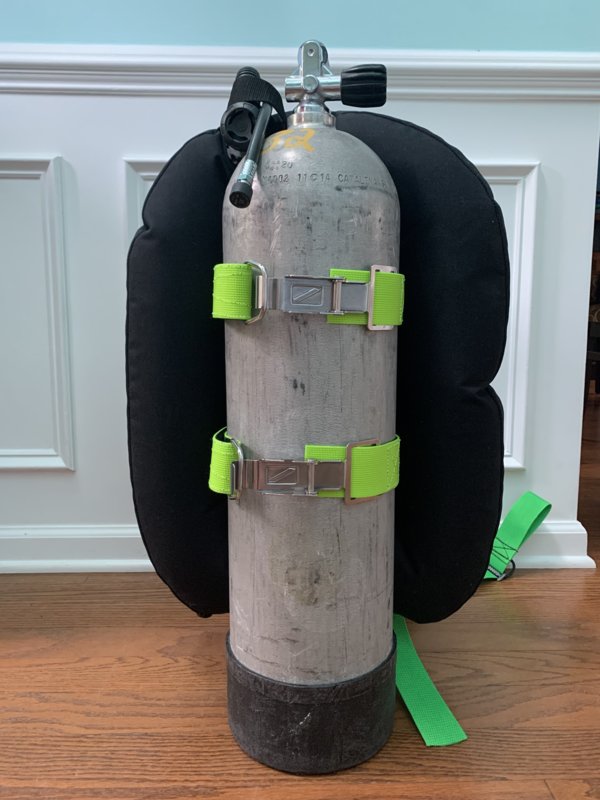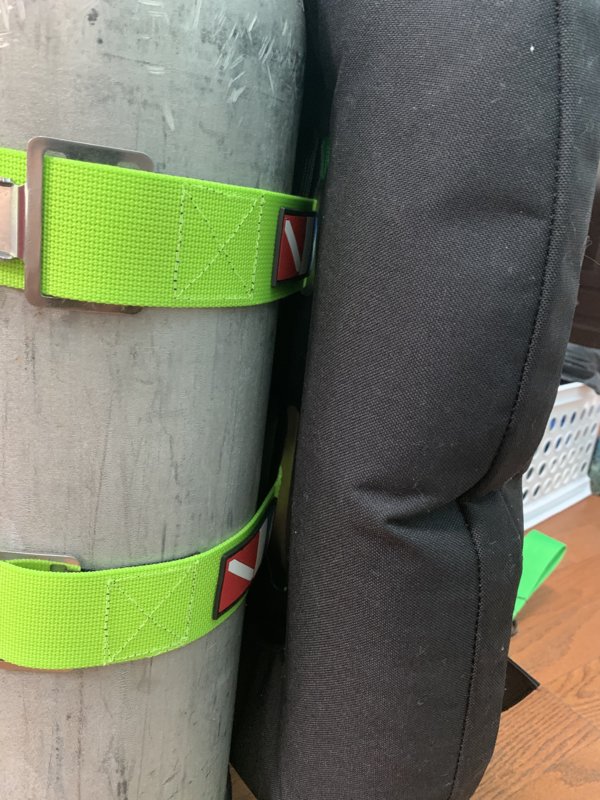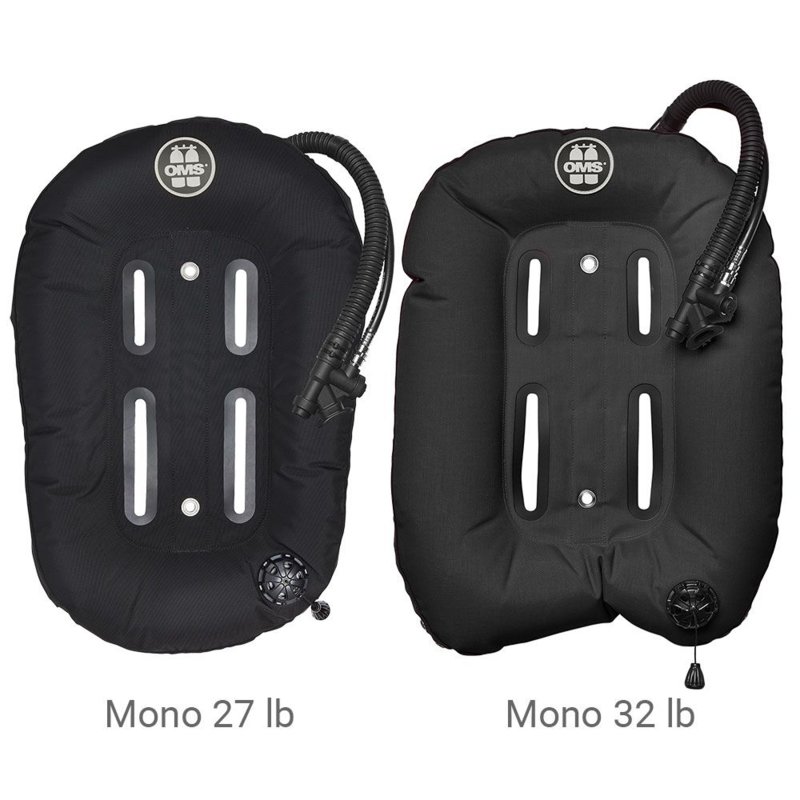 In contrast, the DGX wing is streamlined and narrow, but seems less tough/well-made and the center portion with cam band slots seems
too
narrow. It doesn't seem to allow for full expansion, especially with trim weights and/or 8 in. diameter cylinders. In fact, IIRC I've read elsewhere on here that some divers have lost lift capacity due to this wing design.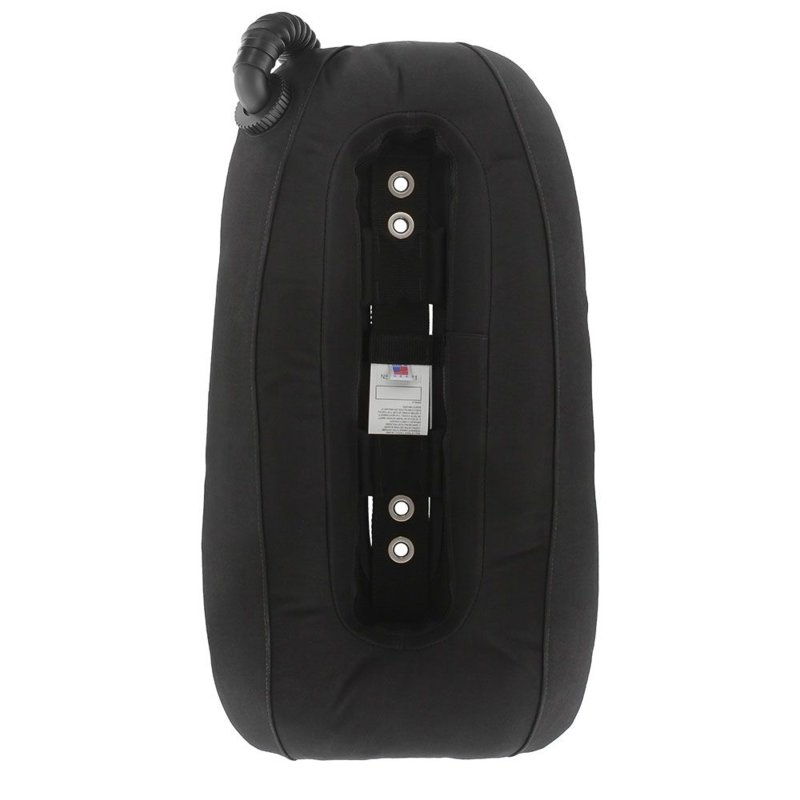 Nothing is perfect in life, but I am curious as to why they are designed this way. Are there combinations of these designs out there?
Something like Deep 6 30# or Subgravity 30# comes to mind, except for the Subgravity wing has the corrugated hose coming from the center of the wing??
Deep 6: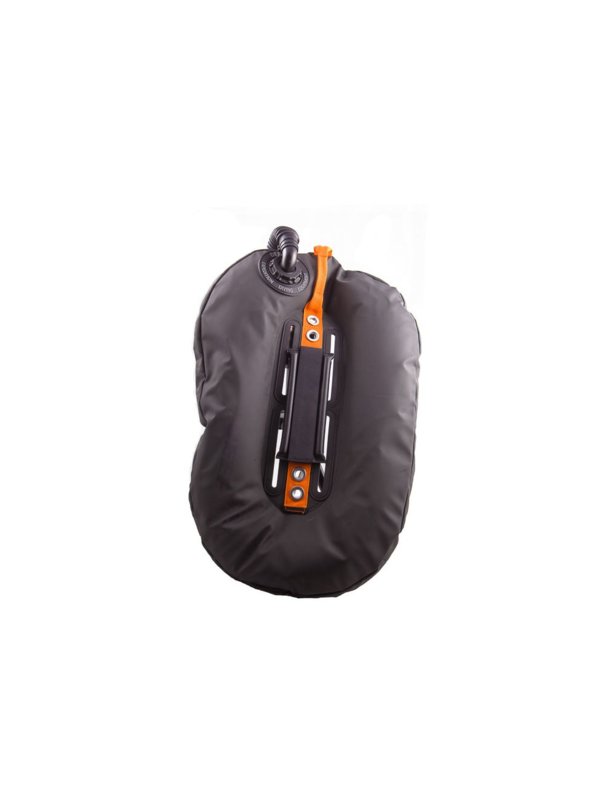 Subgravity: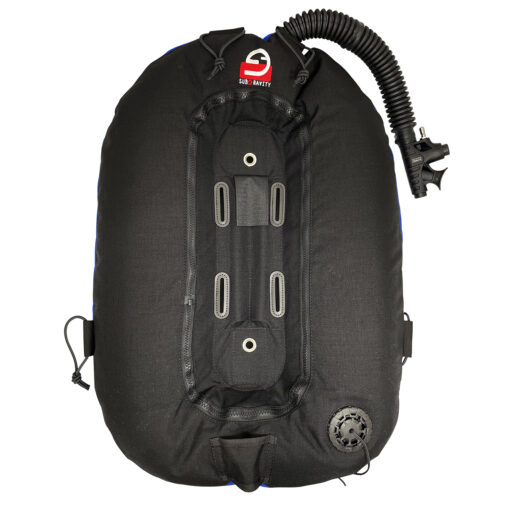 What do you all think? Do you have trouble with impingement/loss of lift or with manta ray taco flap? What wing design did you settle for and why? What do you think should be improved, if anything?