Just a diver
Staff member
ScubaBoard Supporter
Messages

11,946
Reaction score

10,290
Location
Resources​

New in ScubaBoard 2021
---
---
A ScubaBoard Staff Message...
Update, 1 November 2021: The Resources feature is now open to all members for submittals. Please read the instructions first. The following post has been revised accordingly.
---
You may have noticed the new Resources tab on ScubaBoard's top menu bar: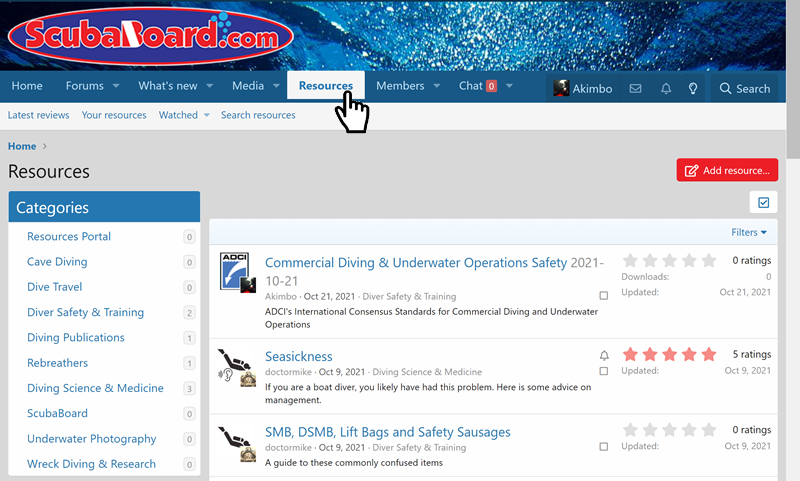 ---

Even if you have seen this before, there is a change as of today.
---
Please read this post for instructions and to understand the Resource Approval process.
Submitting Resources :FAQnew: New in ScubaBoard 2021 ScubaBoard's Resources tab opens a new dimension in information sharing. Explore the existing Resources in order to get a sense of how they are organized and the different Resource types that are available. The following two images will help...
scubaboard.com
What qualifies as a "Resource"?​
After looking at the approved Resources as examples and checking that someone hasn't submitted your idea, ask yourself this question:
Would this information be useful to ScubaBoard readers?
​
Notice it does not say "all" ScubaBoard readers. As you can see from the Resources that already populate it, diverse and specialized submittals are welcome.