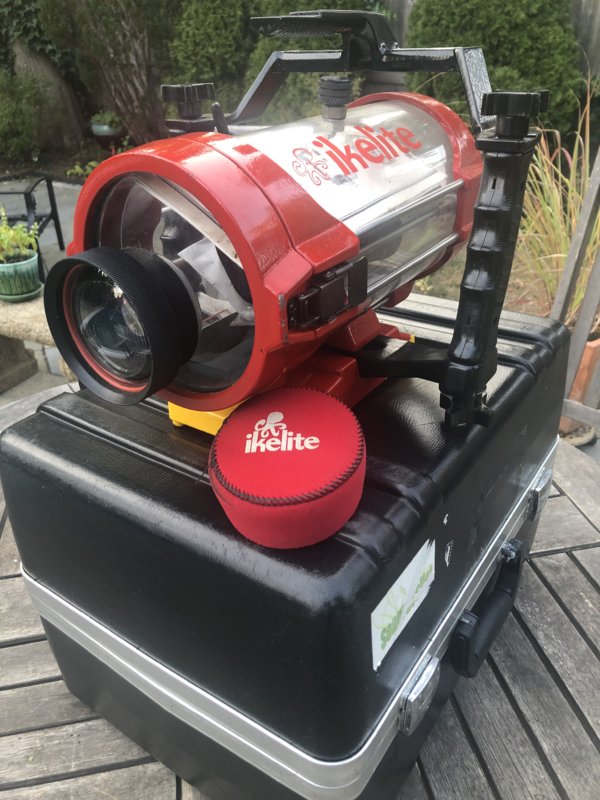 IKELITE Model #6099 underwater camcorder case and shipping case.
Excellent condition. Made for Sony camcorders and adaptable to others.
With hard shell shipping container, instruction manual, red optical filter and lens caps.
All adjustment knobs, buckles latches and O rings look to be in good condition.
No dings, no corrosion, no salt buildup.
Make offer! Trades considered for dive gear, shooting sports, guitar pedals or other guitar gear or.....don't be shy about making a suggestion.
Not looking to make a killing--just want to keep this housing in use and maybe get something cool in trade.
Message me for more photos.