Messages

1,574
Reaction score

1,915
Location
# of dives

5000 - ∞
Chamber Day 2021, Zoom Seekers, and more
(please scroll down for details)
Now I can start to relax . . .
CHAMBER DAY 2021 . . . $167,757
- Wow. In case you've been under a rock for the last week, that figure is the total for Chamber Day 2021, which is also a new record for us. (The previous record was set last year at around $137,000.) It was simply an amazing outpouring of support for our Catalina Hyperbaric Chamber. We ended up with 62 people on boats, 132 on the Dutchman, 231 folks for Chamber Eve (including 18 at the Reef Seekers table), 163 t-shirts were purchased, and 175 of you made donations to the Chamber Challenge. We like to call this the largest single-day scuba charity event in the U.S. (and perhaps the world) and I think the results bear us out. We also appreciate the fact that all of you bought into the concept that we had to be all-virtual again this year. Hopefully that will change for 2022, but for now, thank you so very much from the bottom of our hearts.

ZOOM SEEKERS THIS TUESDAY @ 7:30PM
- This is going to be fun and will also have an international flair to it. Our speakers are Danny & Angelique Charlton, the owners/operators of Murex Dive Resort in Manado, Indonesia (as well as Murex Bangka and the diving/photo op at Lembeh Resort). Murex is one of our absolute favorite places to go for a whole host of reasons, and it will be high on our list of destinations to return to once travel opens up again. Danny & Angelique will give you an overview of what the diving is like (fabulous combination of reef and muck) as well as bring us up-to-date on some of the changes and improvements they've made to the resort during the COVID shutdown. A Q&A will follow their talk. I've had some of my absolute favorite dives with Murex and also seen some incredible creatures (Blue-Ringed Octopus, Hairy Frogfish, along with some of the biggest turtles around) and had some amazing dives there so I'm looking forward to going back. As well as I adore the staff who are amazingly friendly and accommodating. So this is a good way to learn about this part of the world if you've never been or to remind yourself how wonderful it is if you've been part of one of our groups previously. Here's the link for Tuesday:
ZOOM SEEKERS - DANNY & ANGELIQUE: DIVING WITH MUREX
REPORT FROM AVALON
- I got two dive reports from Avalon over the past few days and both said conditions were pleasant but the Giant Sea Bass were scarce. I haven't been to the Park in a while but last summer, we estimate there were maybe as many as a dozen hanging around. So hopefully that will be the case this summer as well. Our next trip is on the books for June 9, so maybe they'll start filtering back in by then.
VIRTUAL SCUBA SHOW???
- As you hopefully are aware the Scuba Show for 2021 has again been cancelled due to COVID restrictions. Although the sked isn't firmed up yet, it looks like there will be six seminars offered through FaceBook Live on May 30 & 31. My understanding is that we'll do "Why Divers Die" on Saturday (May 30) at 4PM. This talk is a review of the actual diving fatalities in Los Angeles County for 2020 and features Coroner Capt. John Kades giving an outline of the fatality, Chamber Director Karl Huggins sharing efforts that the Chamber may have done, and me looking at lessons learned from an instructional standpoint. We'll firm it up with you before the actual date.
THINKING OF TRAVELLING?
- It's still a bit hit-and-miss. For instance, Bonaire has lifted it's curfew but there aren't any flights going in just yet, although they should resume shortly (except for United which will stand down until November). Mexico is still open and is a relatively easy choice, though caution is still advised. The U.S. Department of State issued a general travel advisory a few weeks ago and basically said 80% of the world was on the DO NOT TRAVEL list. But this is a highly fluid situation so the best advice is to check their website prior to a trip. And even though the pandemic seems to be calming down in the U.S., don't lose sight of the fact that it's flaring up in other parts of the world, India being a prime bad example. So use caution and common sense.
HOW'D YOU LIKE TO RUN INTO THIS GUY?
- Ben Estes was out for a stroll at Crystal Cove in Newport Beach last week when he came upon a football. except it was a dead, well-preserved Pacific Footballfish, which is a type of deep-water anglerfish, which had washed up on the beach. Nasty-looking thing as you'll see if you click on this link for the story:
ANGLERFISH WASHES ASHORE
.
HIS COUSIN???
- In fact, the Footballfish looks an awful lot like the featured fish on the poster for a movie I'm truly looking forward to called "Aquarium of the Dead." It was shot during the pandemic mostly at the Aquarium of the Pacific and is from the same folks who gave us "Sharknado." Release date is May 21 but I can't find out if it's a theatrical movie release or will be straight to home video on a streaming service. It's either going to be campily good or horribly bad but in either case, must-see in my book. Here's the poster: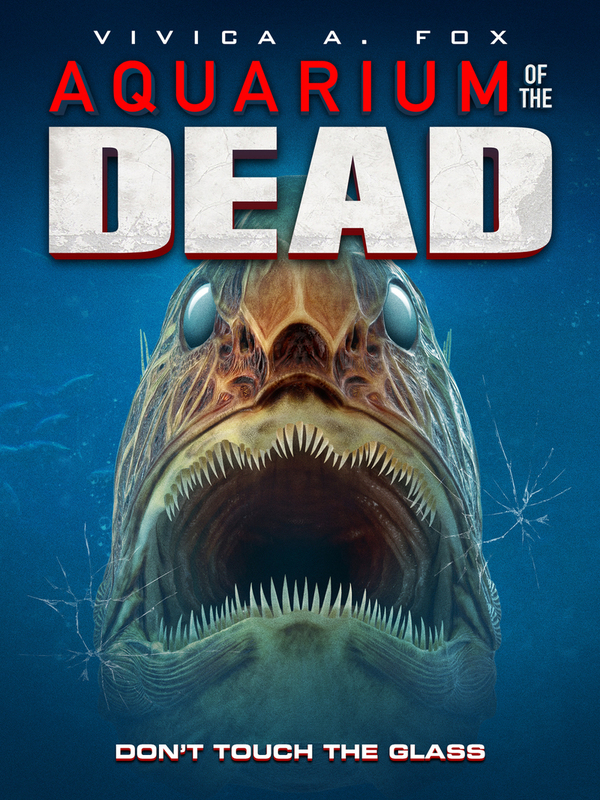 And that'll do it for now. Have a great week, wear your mask, get your vaccine if you haven't already, and let's go diving soon!!!
- Ken