ScubaBoard Supporter
ScubaBoard Supporter
Messages

10,383
Reaction score

8,938
Location
# of dives

500 - 999
This is my main trip report. I'll post a separate thread later, summarizing my research on this dive destination, with commentary based on my trip there, and links to online info. and regional discussions & reviews by others travelers and divers.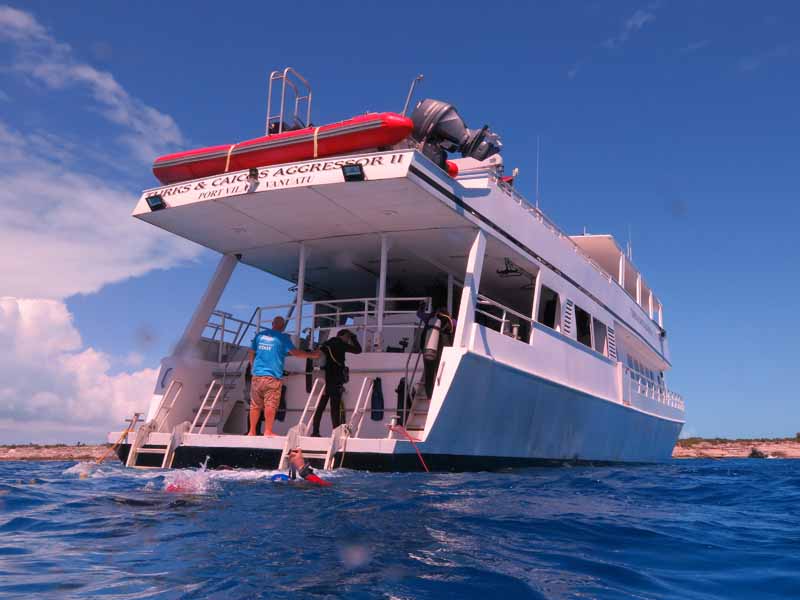 I was blessed to enjoy a 7-day live-aboard trip on the Turks & Caicos Aggressor II from Sat. April 21 - Sat. April 28th, based out of Turtle Cove marina in Providenciales (Provo for short); we dove off the coast of Provo, then West Caicos, then hit Provo again. For weather report concerns I don't know the specifics of, we never hit French Cay; our Captain indicated while still a fine night dive, French Cay had substantial damage from the 2017 hurricanes, including loss of some very old, large sponges.
Turks & Caicos has been held up as amongst the 'best diving in the Caribbean' (though I read that about Little Cayman much more), and it's known for frequent reef shark sightings and stingrays. It's wall diving with a reputation for the top of the wall starting deeper (~ 50 feet) than some alternative destinations. Provo has a rep. for being expensive, and long boat rides (I've read 45 minutes) out to the better diving sites if using a land-based op. Live-aboards offer an 'all-inclusive' and 'turn key' (very simple) trip plan, especially for a solo traveler.
I've done Aggressor trips to Belize and the Cayman Islands, and put in a request for one of the 100-cf tanks to offset anticipated higher gas needs due to deeper diving in T&C. Both the Turks & Caicos Aggressor II and Explorer II get strongly positive reviews; Aggressor Fleet offered a limited time 34% off sale in trips ending by May 2018, so saving ~ $950 made the choice for me. I booked through Diviac (now PADI Travel) and mentioned my Diviac log book; I got upgraded to lifetime premium logbook status (so I don't have to pay anymore). Diviac included Dive Assure insurance; I already subscribe to DAN's annual Preferred level plan.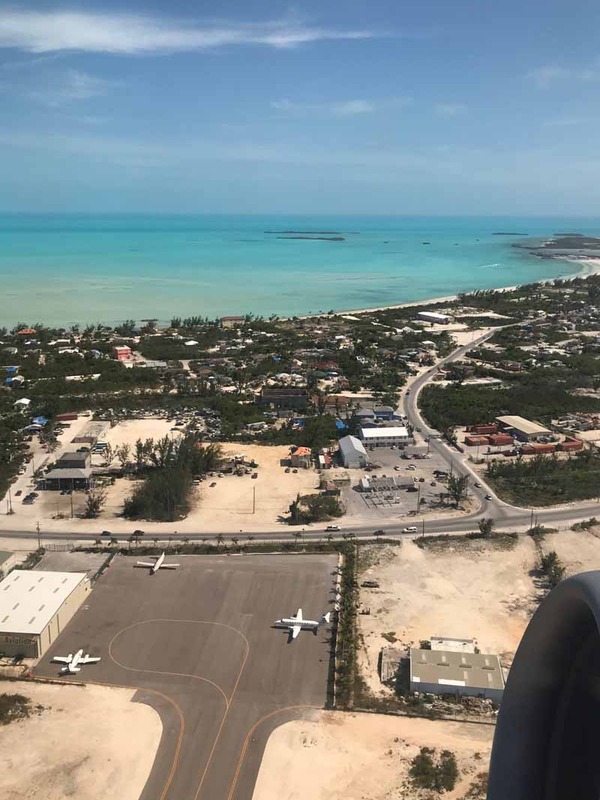 Southwest Airlines flies to Provo., so decent airfare with 2 free checked bags kept costs down. No need for car rental using a live-aboard. Chose the cheapest room category, a twin share – 2-person room, bunk beds, and share our bathroom with another twin share room on the other side. Said bathroom was 'compact' - but you could take a shower and vent yourself. I often used the single bathroom (a.k.a. 'head') at the dive deck, and the 2 showers at the back of it.
Last edited: