Contributor
Scuba instructor
Messages

3,876
Reaction score

4,275
Location
# of dives

1000 - 2499
Pretty bold statement my me (and I'll accept it's deliberately worded for attention getting)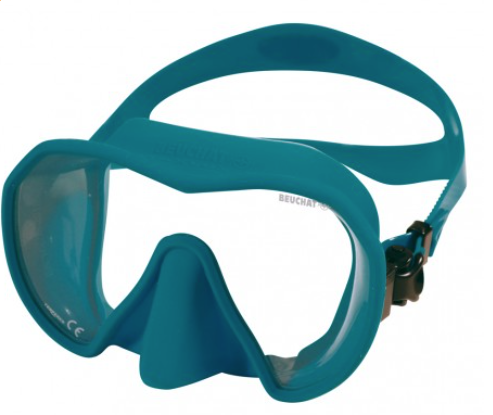 Let's cut to the chase why I believe it's the ultimate mask. It doesn't leak and it's in expensive
That's not just on me (masks are personal with fit) but any person I've lent it too has had no leaks from it.
Any instructor will tell you that a leaking mask is the biggest distraction/confidence knocker of a student - especially an OW student. When I've had students that have mask issues, if I give them my mask or my spare Beuchat the problem is cured.
They're inexpensive too MSRP 49,5 Euro ($59?)
The Beuchat mask page is here
I'm the owner of many masks. I'll admit to being a magpie wanting something new and shiny and masks were always that thing
I have an Atomic Venom and put 20 or so dives on a Tusa Paragon S - both are really expensive and IMO over priced and over hyped they're no way as good nor reliable as the Maxlux S
My go to brand used to be Aqualung purely because the hinged strap connection gave me greater latitude on the placement of the headband before it leaked. When I first started diving I too suffered from mask leaking upsetting my confidence.
I first brought one, purely because I wanted an inexpensive mask for teaching with in the pool - the fact it came in a choice of garish colours (meaning students could easily ID me), was a bonus.
I was surprised at how comfortable it was. It's also the only mask ever to have given me a mask squeeze on descent (because I wasn't equalising enough) the skirt is quite flexible.
When I was first raving about the mask, my shop didn't stock them - student of course having tried mine would be desperate to get one. The shop owner tried mine, and now is the main distributor for the mask. He also wears one (Shocking Pink) when teaching tech)
They fly off the shelf - because of the price and because (shocker) divers like a choice of colours - yes they do black (colour doesn't improve your diving)
I have no links nor affiliation to Beuchat whatsoever, I stand by this mask because not only do I have my 100's trouble free dives with it, I've purchased them for both my boys and my wife also 4 friends brought them on my recommendations have them and have no leaks either. I stand by this recommendation as I've used them for 3 years and Dive with other experienced divers that have also used them a lot and have had the same experience as me
Mine are used in the Middle East, thus get exposed to lots of UV and heat - my oldest (white) at 3 yrs old still shows no signs of degradation and no strap failures either (as an instructor my mask comes on and off a lot)
For those that must (instructors) Beuchat sell snorkels in matching colours (the simple tube no silly purge valves) or you can mix and match your colours
The only downside is that they sell so many colours I keep buying another version to change things up
So that's why I consider it the ultimate mask. price, leak free and durability.
PS. I've not mentioned fogging because none of my masks fog despite being a nose breather I simply toothpaste mine, use a bit of baby neat shampoo just prior to the dive and rinse in salt water and they're always fine.