ScubaBoard Supporter
ScubaBoard Supporter
Messages

10,259
Reaction score

8,777
Location
# of dives

500 - 999
Over the past several months I've researched St. Croix as a 'dive trip disguised as a family vacation' (per wife) destination, benefited greatly from the info. shared by many on Scuba Board and elsewhere, had a fine 8-day trip Aug. 5 - 13, 2017, and now I'm sharing my compiled research fortified by my own observations, including from a Jan. 2014 cruise ship stop in Frederiksted with 2 dives (Shallow Butler Bay Wrecks & Spratt Hole) -
Quick Trip Report
from that. I hope to post a detailed specific trip report later, but here focus on the destination. Kudos to
Moon Travel Guides
for making publicly assessable for non-commercial use an excellent map with just the right amount of detail in a clean, easy-on-the-eyes format.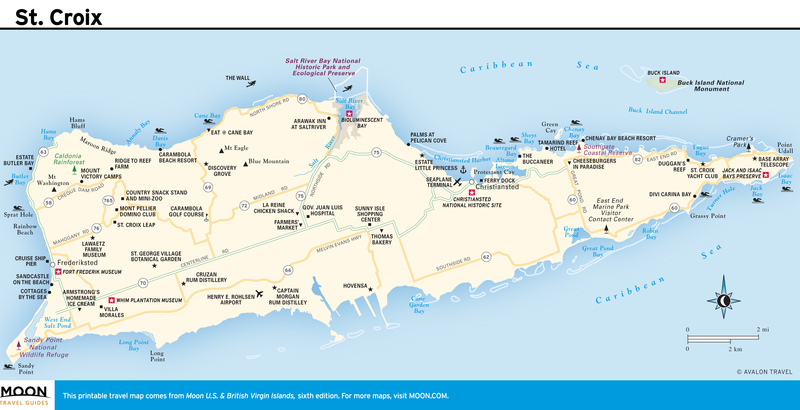 St. Croix​
-----St. Croix is an island 22 miles long, 7 miles wide at widest point, 84 square miles in area with highest elevation 1,165 feet. Its two best-known towns are Christiansted to the east (pop. 2,626 in 2010), and Frederiksted (pop. 3,091) to the west. Per the 2010 census the population was 50,600. People drive on the left-hand side of the road (but most vehicles have left-sided steering columns). English is the dominant and official language. The USVI are designated a free port in a separate customs zone, so U.S. travelers must clear U.S. customs but don't require a passport. It is a constituent district of the U.S. Virgin Islands, an unincorporated territory of the United States whose capital is Charlotte Amalie on St. Thomas. They're on Atlantic Standard Time (no daylight savings time; they match EST in summer & are an hour ahead in winter). Electricity is U.S. style: 110 volt, 60 Hz and the same plug type. Currency is the U.S. dollar.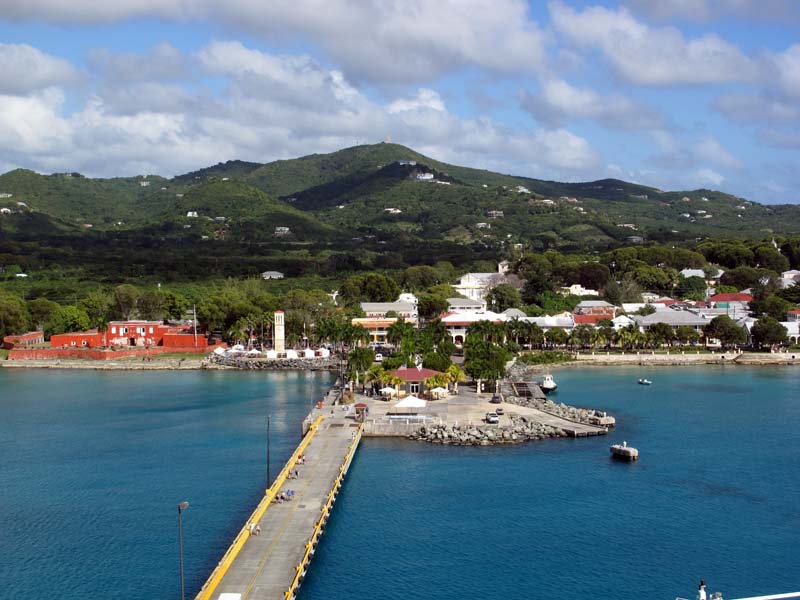 Frederiksted Pier​
-----Trade winds blow across the length of St. Croix, striking the east coast (windward side) and flowing across (leaving the west coast as the leeward side, with calmer seas). N2TheBlue noted (
Post #14
) the east is sparsely inhabited and very dry with grasses, shrubs and cacti, the middle (e.g.: Christiansted) the heavy population center and the west has rainforest and large, green estates; the south side lacks diving due to wave break and few live there (aside from Divi Resort and Casino). The island lacks fresh groundwater or streams and rivers; despite a desalination plant most residential homes and businesses have built-in cisterns to collect rainwater (
details
). N2TheBlue also noted it takes about 30 minutes to get from the far east to Christiansted, then another 30 to reach Frederiksted.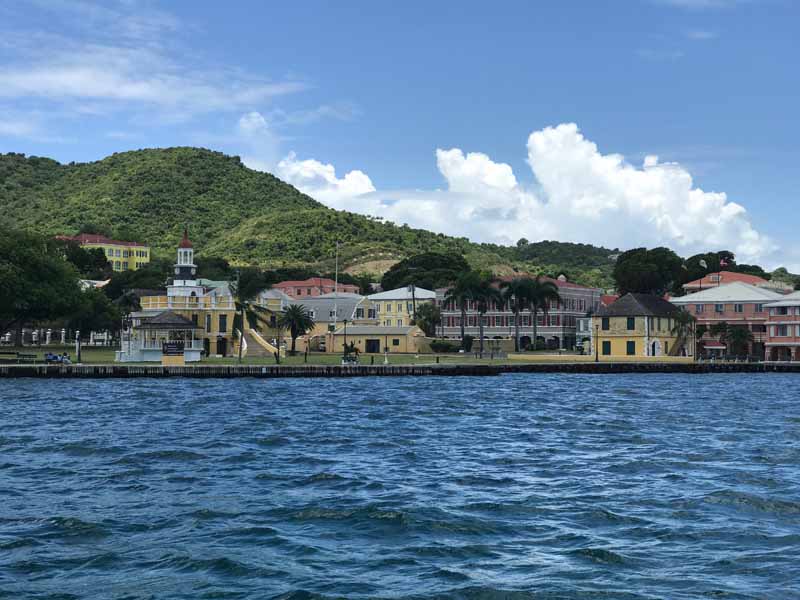 Christiansted​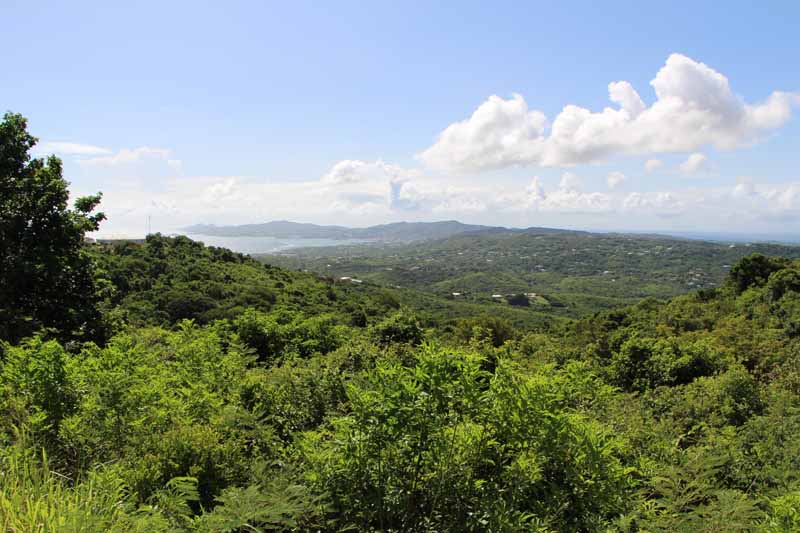 Nice view on Tan Tan Tours jeep trip​
-----Multiple sources recommended renting a car to get around, and noted dining out tends to be rather expensive. Tim Linse with Sweet Bottom Dive Center (pers. com.) noted local law forbids dive centers and private businesses from transporting customers in company vehicles, so taxis or rental vehicles are needed. Christiansted is reputedly the more 'happening' town, with Frederiksted comparatively sedate. As of 9-1-14, N2TheBlue noted (
Post #19
) St. Croix had Kmart, Home Depot & Radio Shack, but other stores were local vendors with no mega-grocers except the local chain Plaza Extra (I saw an Office Max). I saw KFC, McDonalds, Subway, Little Caesar's and Domino's Pizza.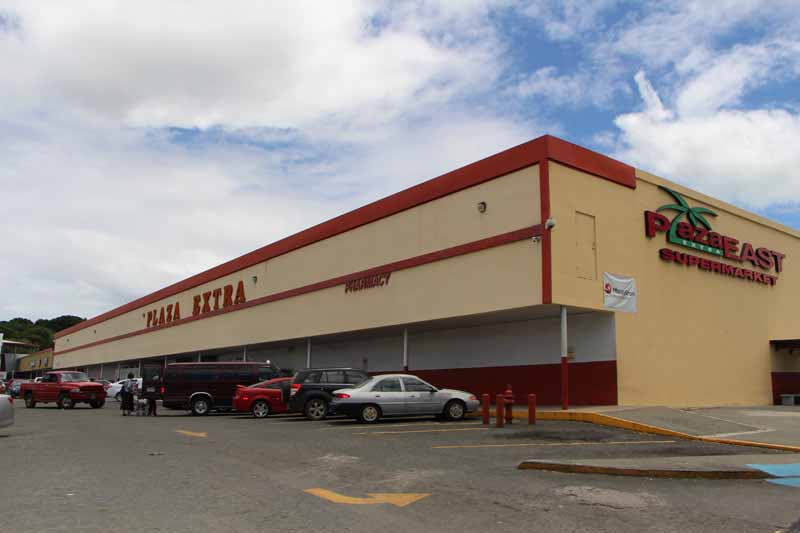 -----
Cell Coverage & Getting Around
: We saw an AT&T Store and had decent iPhone AT&T reception in Christiansted (I noticed on the road near Cane Bay we didn't).
A March 2015 Trip Advisor thread
claimed with AT&T on St. Croix you get no extra fees for data, pics or calls. The iPhone's Apple Maps app. GPS'd us around fine. Traffic wasn't bad but with left-sided driving, where traffic signs were placed, which way to look last before pulling out turning at an intersection, it's different.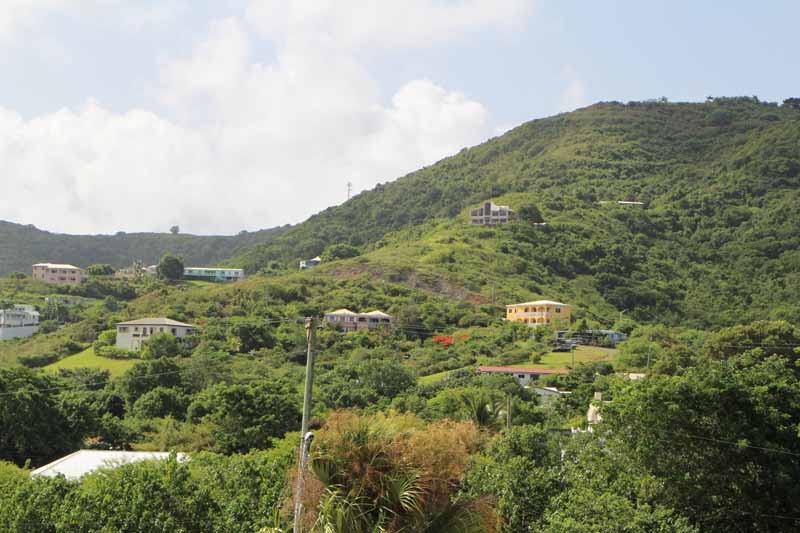 Near Christiansted​
-----
Richard's Update
: Entering St. Croix 8-5-17, we had no involvement with Customs. Exiting 8-13-17, we went through the Customs desks where they asked a few questions, it was pretty quick & we didn't have to fill out Customs forms. At our flight's gate, I was paged and told after clearing Customs we were supposed to reclaim our bags and turn them in again (like when you fly into a U.S. airport from outside the U.S.). Weren't we told?
Not that my wife or I recalled!
I was blessed when a helpful gate staffer quickly took me back out to transfer the bags, helped me through Security (again) quickly, and I made the flight (albeit quite stressed).
Dive Conditions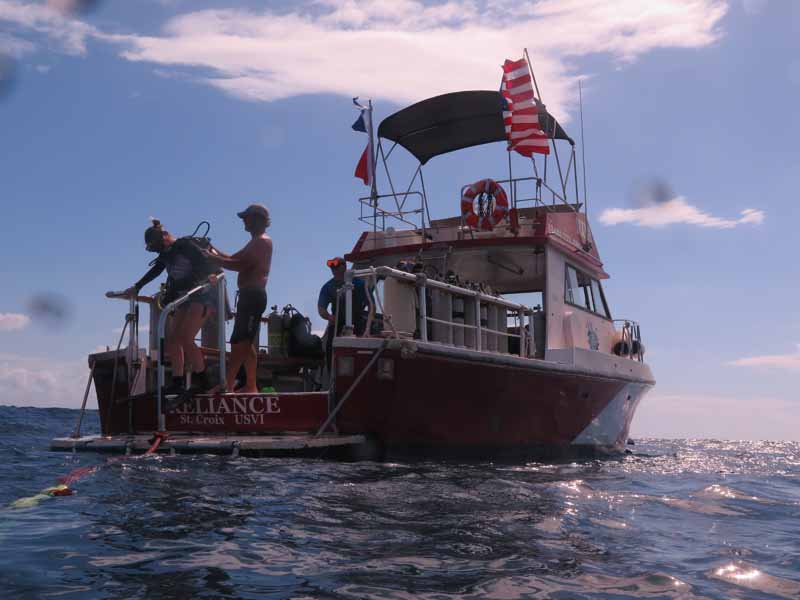 -----Wikipedia notes water temp.s range from 77 - 86 degrees F. Review of a range of sources indicates good to excellent viz. N2TheBlue noted the Christmas winds - seasonal winds running roughly from late Dec. through Jan. and possibly part of March, which can interfere with north coast shore diving. St. Croix is in the hurricane belt, so be aware planning late summer/fall trips. Reading multiple online reviews indicates varied underwater topography and good general Caribbean diving with frequent shark sightings (a S.C.U.B.A. guide, Cory, mentioned way back (like 2008) divers went ~ 80-90 feet to see sharks, but since lionfish feeding they're common shallower and direct lionfish feeding to sharks is discouraged (due to altering natural behavior/habitat usage).
Most St. Croix diving may be broadly divided into 2 main regions:​
1.)
West Coast
- the famous Frederiksted Pier (shallow, not over 30 feet deep, a legend for a variety of small creature finds (e.g.: sea horses, frogfish) and especially night diving (but you can't dive it when a ship is in port!
Check the schedule
). Also along this region are wrecks (e.g.: the Shallow Butler Bay Wrecks) and reefs over a flat bottom (e.g.: Spratt Hole) as opposed to wall diving. The west coast offers the calmest conditions and best vis. on average.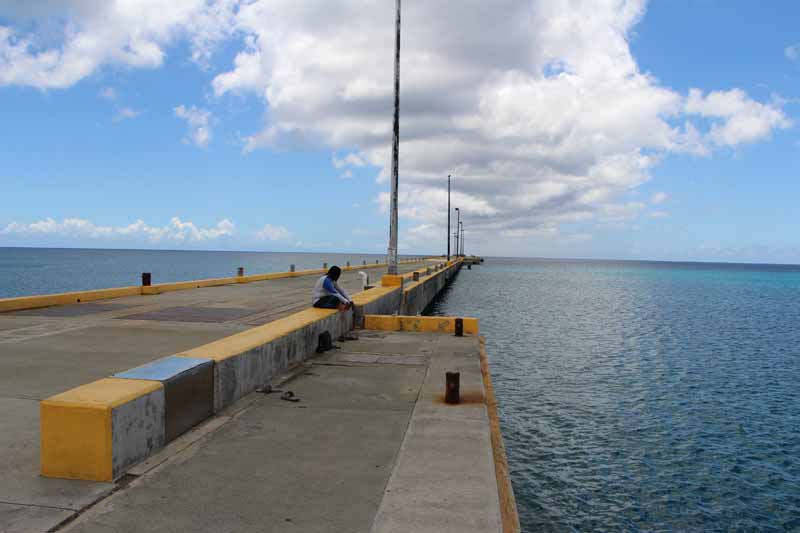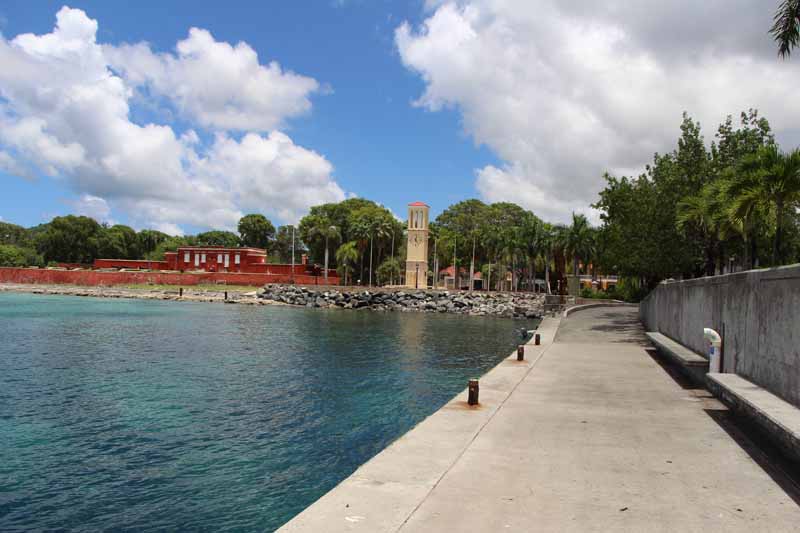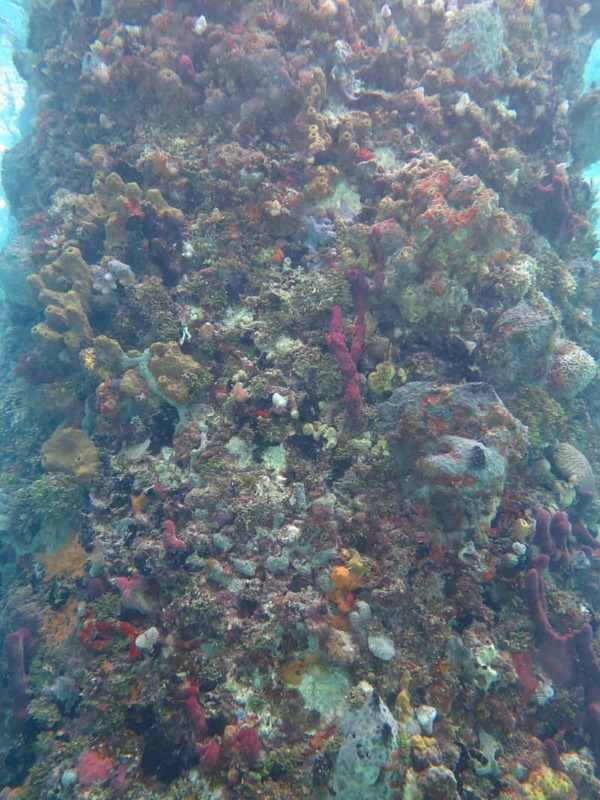 Frederiksted Pier​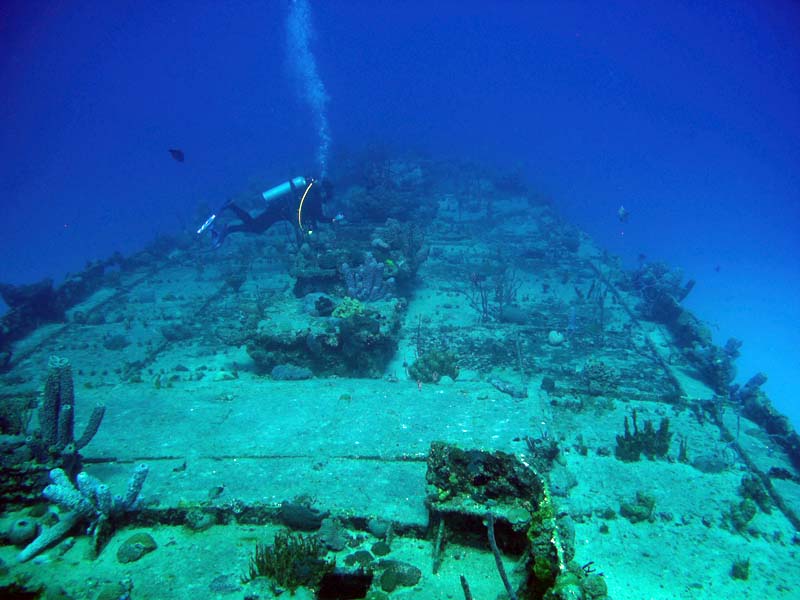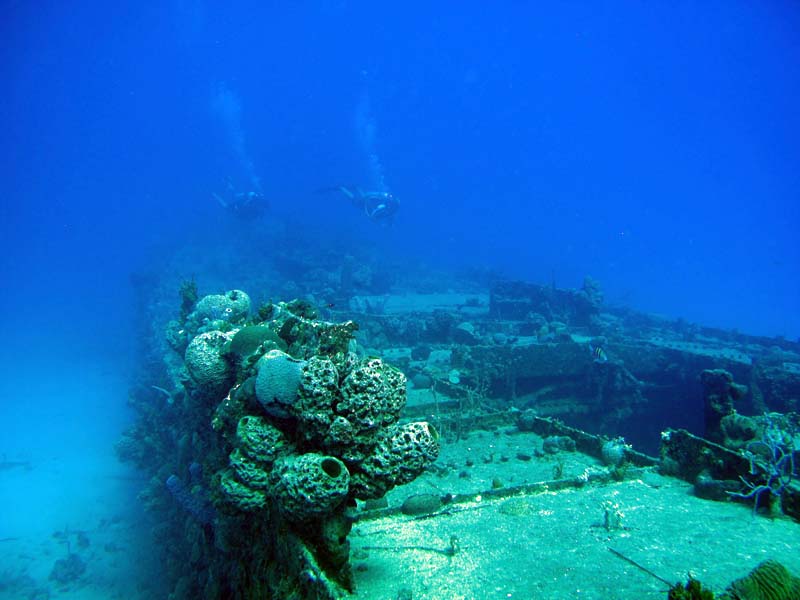 Shallow Butler Bay Wrecks (2014)​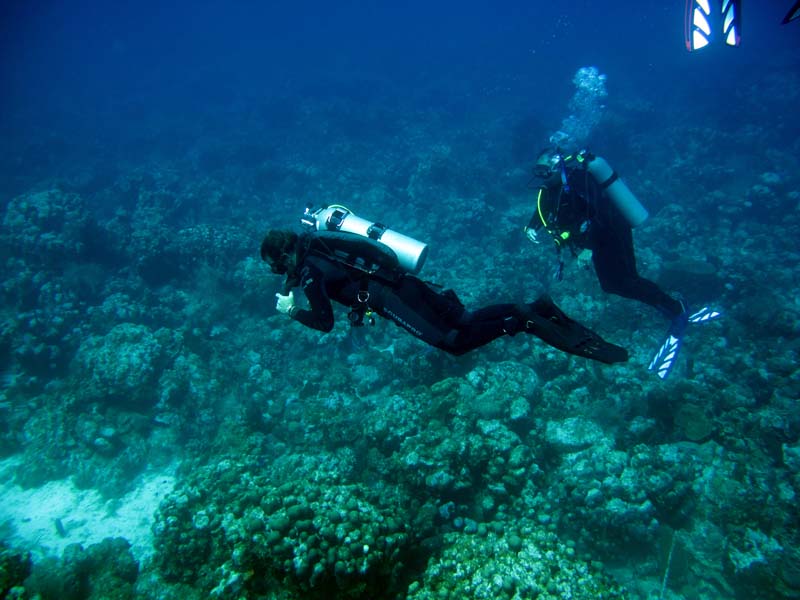 Spratt Hole (2014)​
Last edited: