Inspired by "DoktorBEN" on YouTube, who's a GUE diver and was going over ideas for those on a budget. Since I already had the Sofirn SD01 (
), I decided to get the Orcatorch soft goodman handle:
I think I paid around $80 for the light, it's on sale every once in a while or they sell direct and the Wrist strap was $15 shipped. So all-in-all about $100. The light originally had a depth rating of 100m/328ft, not sure how it'll hold up with my changes (or without them). Deepest I've had it so far is just over 50m/165ft.
Anyway, let's get to the gettin'.... here's the wrist strap with the hardware: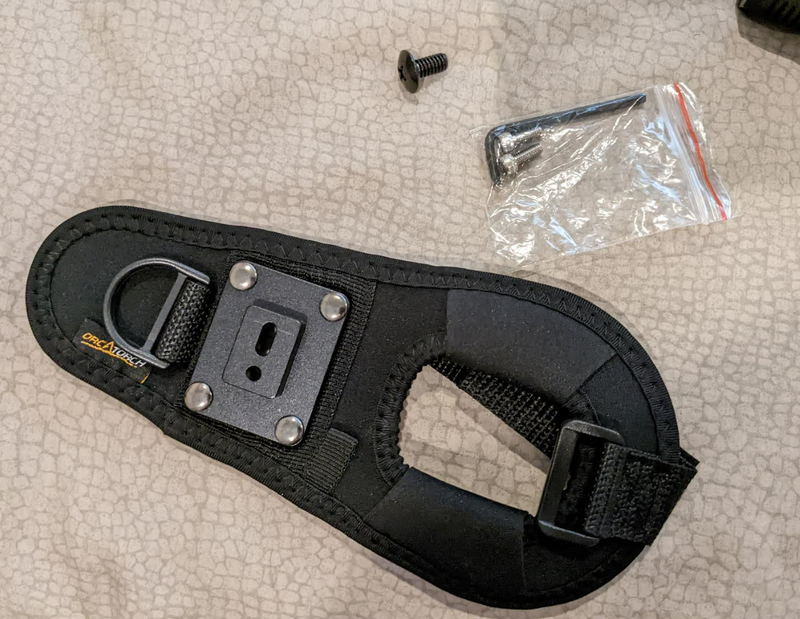 Light with the handle detatched (I've never used that handle anyway)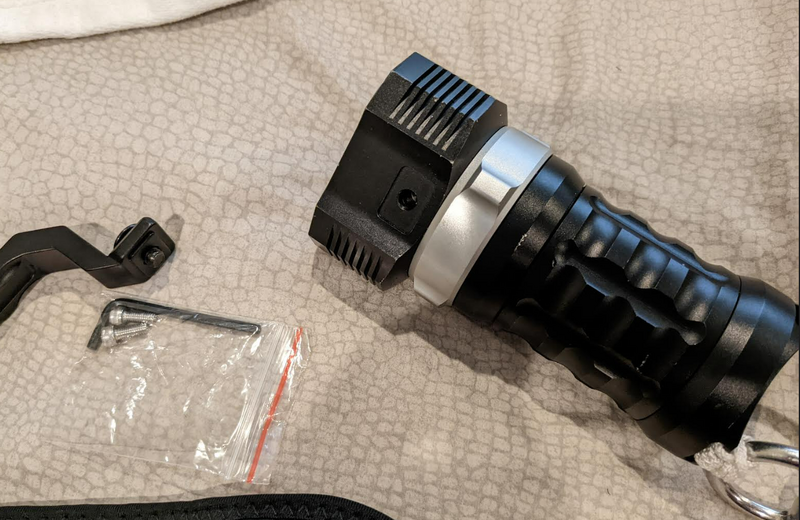 So high level, the bolt hole for the light handle is 1/4-20. The small screws provided with the Orcatorch handle are M4x0.70
First thing I did was take a 1/4-20 SS screw and drill/tap it for M4x.7, to reuse the existing hole: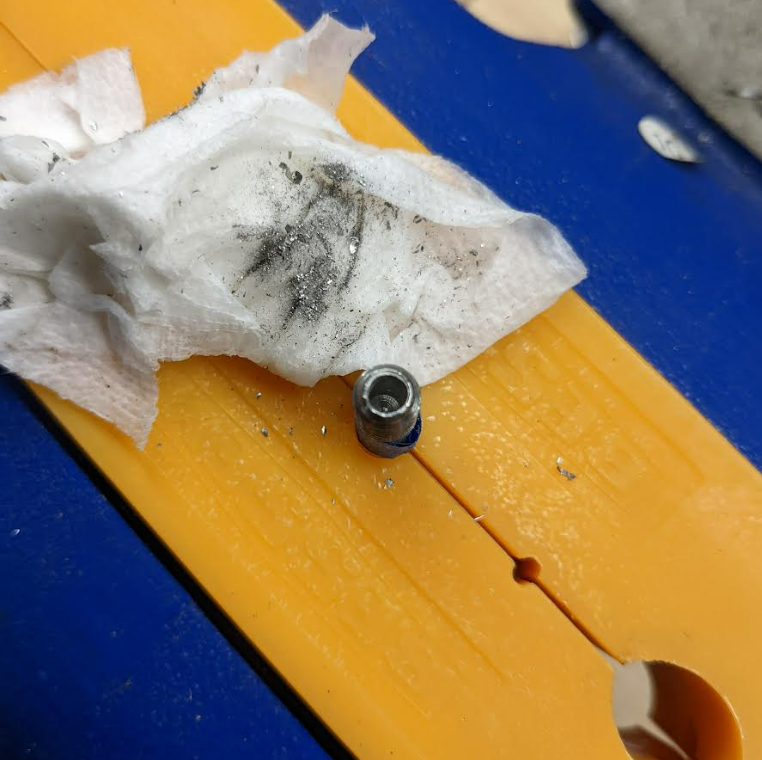 Ended up scraping this piece, as I had to put it in the vice to tap and that ruined the thread. Next one I tapped prior to cutting off the piece (ruining the base of the screw).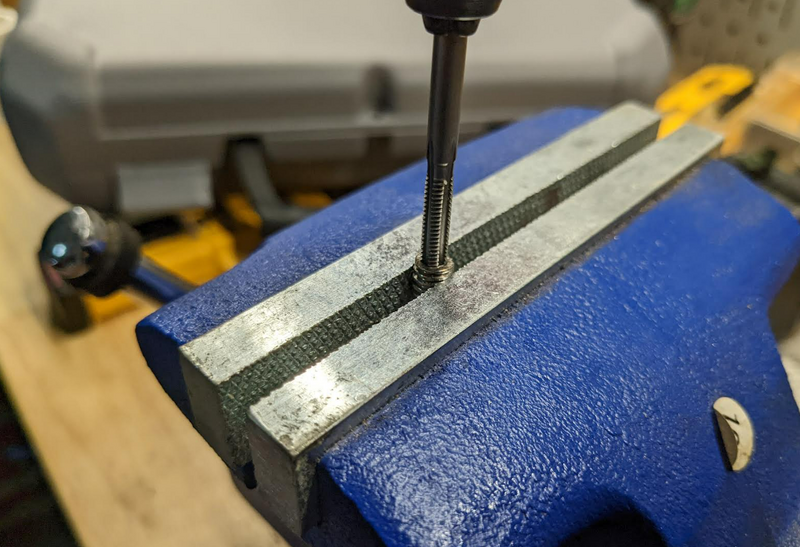 Now, cut it off and screw into the flashlight.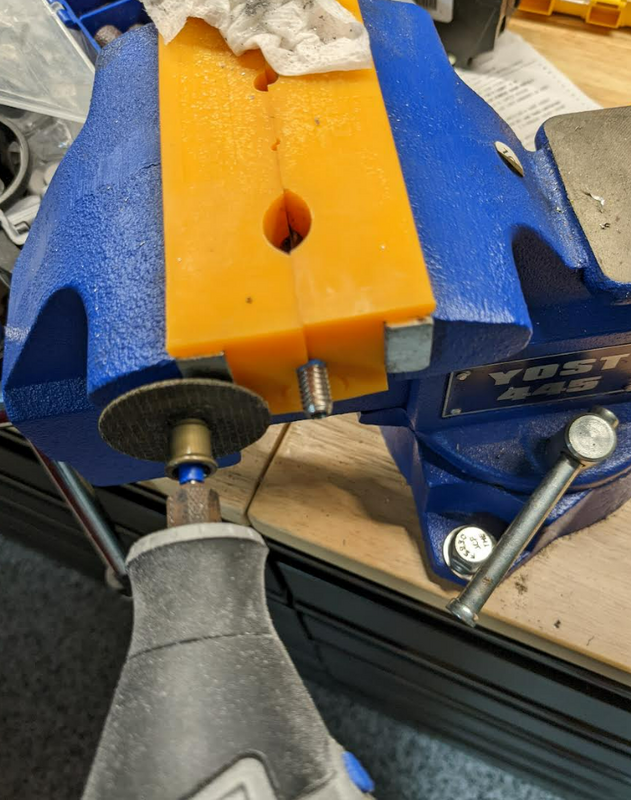 I didn't document this part, but I drilled/tapped another M4x0.7 hole to ensure the flashlight can't pivot. Here's what that looked like: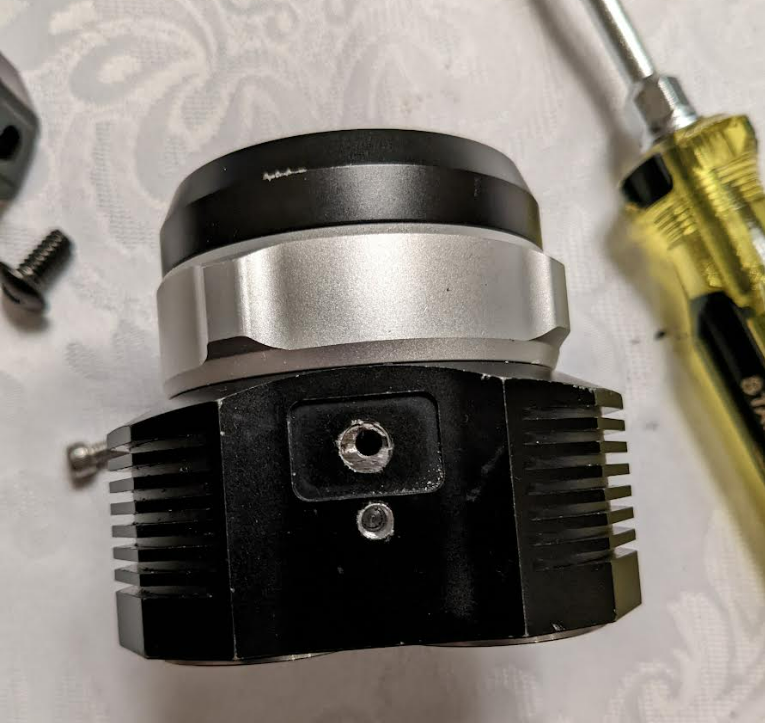 Put everything together with blue Loctite... here's the end result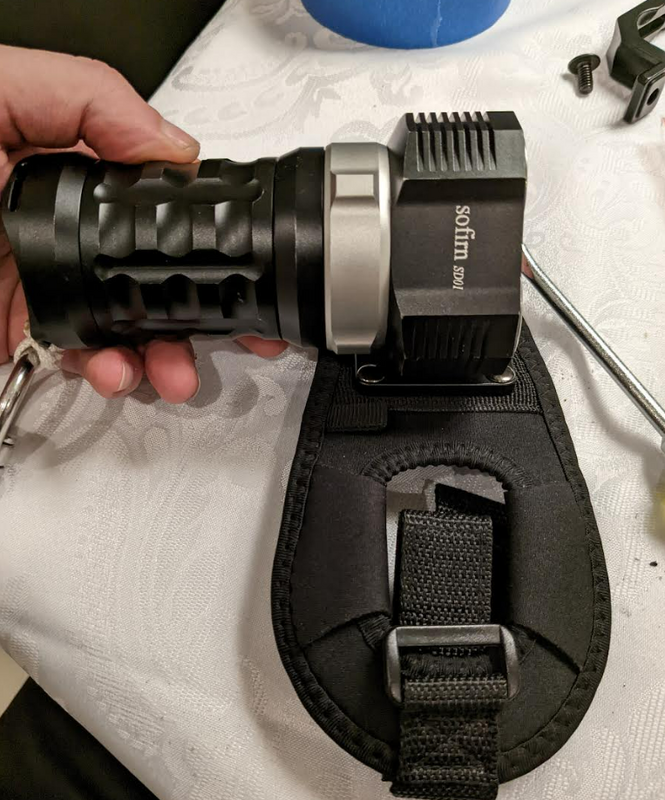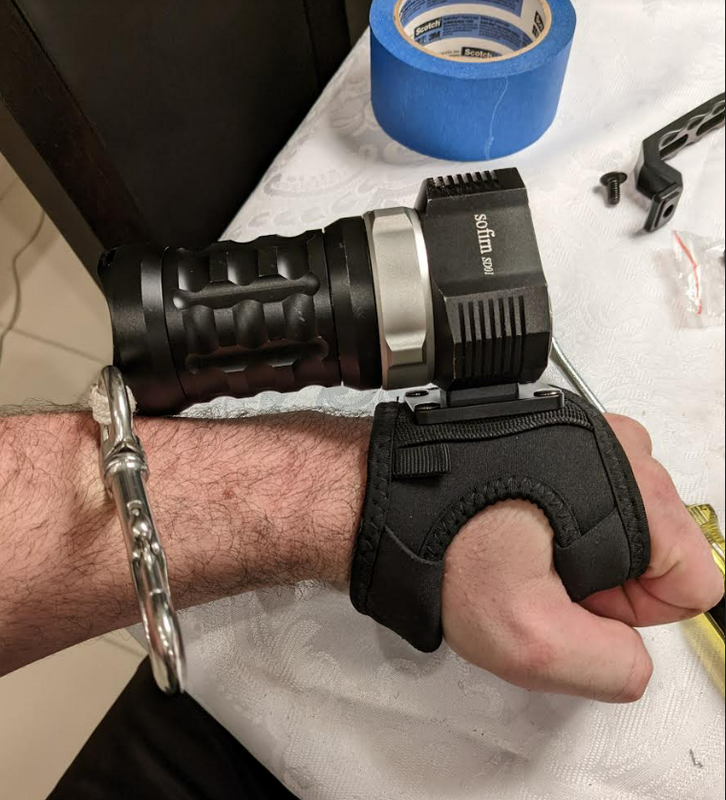 The light is attached extremely well, it's not going anywhere. I'm going to change out the bolt snap to a smaller one and dive it when I come back home. There are a few things I'd do a little differently if I had time/machine shop/etc... but for what it is, I hope it'll do the trick.
Maybe this will help others with ideas.... of what not to do