ScubaBoard Supporter
ScubaBoard Supporter
Messages

9,559
Reaction score

7,832
Location
# of dives

200 - 499
Done!
Separately from my trip reports, I sometimes post a summary from researching a dive destination seasoned with some 1st hand experience. The research turns up info. useful for me and I like to pass it along, especially to fairly new divers who may not have much experience choosing and planning dive trips. This will thus run very long, but I hope it helps some planning their 1st trip.
Bonaire​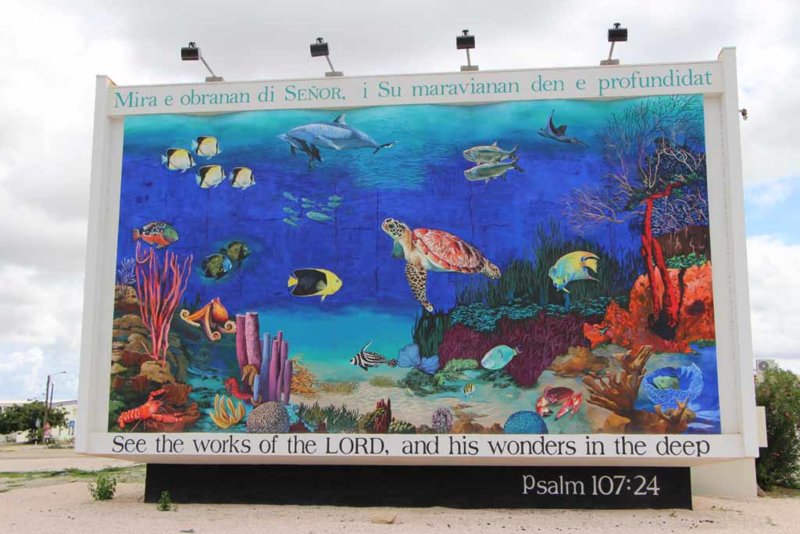 -----An island in the extreme southern Caribbean about 50 miles off the coast of Venezuela, one of the ABC islands (Aruba, Bonaire & Curacao) – which lie south of 'Hurricane Alley' (so rarely impacted) and have year-round warm seas. Bonaire is around 24 miles long, 3 to 5 miles wide with an area of 111 square miles. Nearby Klein Bonaire is an uninhabited 2.3 square mile island about ½ mile off the midwest coast of Bonaire.
Per Wikipedia
the average air temp. is 81.5 F, with 2.5 F seasonal variation and 10 F daily variation, and water temp.s from 78 – 86 F; the humidity is very constant, averaging 76% with fluctuation between 66 and 85% daily, and most of the 20.5 inch average rainfall comes Oct. through Jan. Despite this humidity, much of the island appears arid, with no natural permanent freshwater bodies and cacti are plentiful.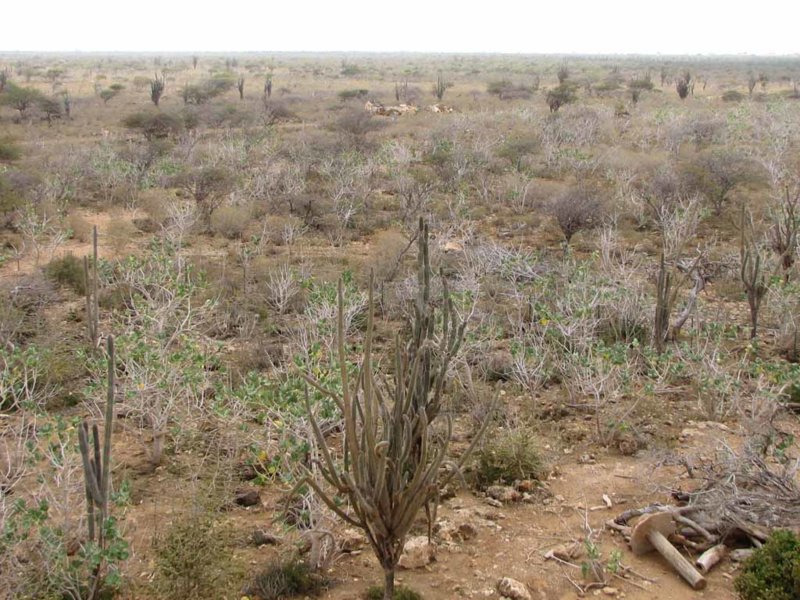 -----Trade winds blowing east to west across the island make the heat more bearable, but this close to the equator the sun is strong (sunburns fast!). The north is hilly to mountainous, the south very flat. On the west coast, shore diving the north may mean a small hike down to the sea. To the south, you can park very close to the water but face longer swim-outs. Some northern sites have narrow areas for exit (e.g.: Oil Slick Leap); some southern sites are more forgiving if you're way off. The north is more densely vegetated (a mass of thorny vegetation); the south much more open.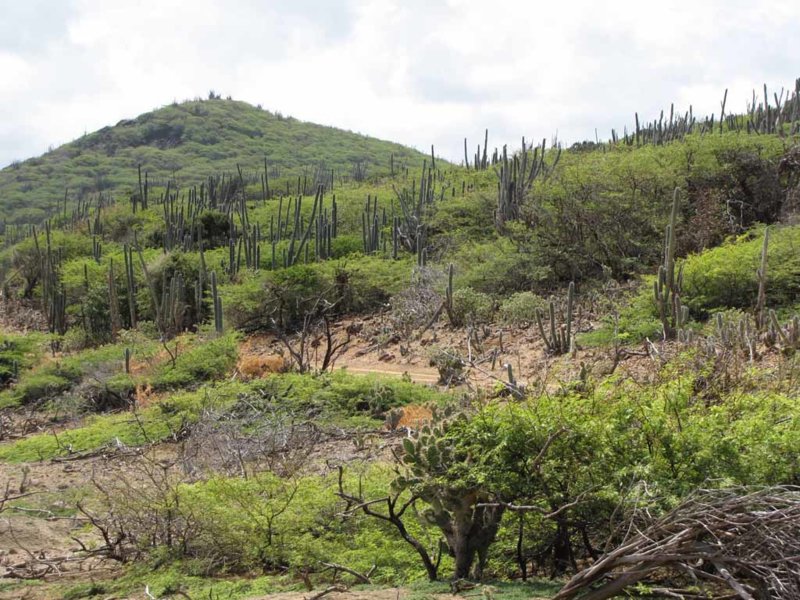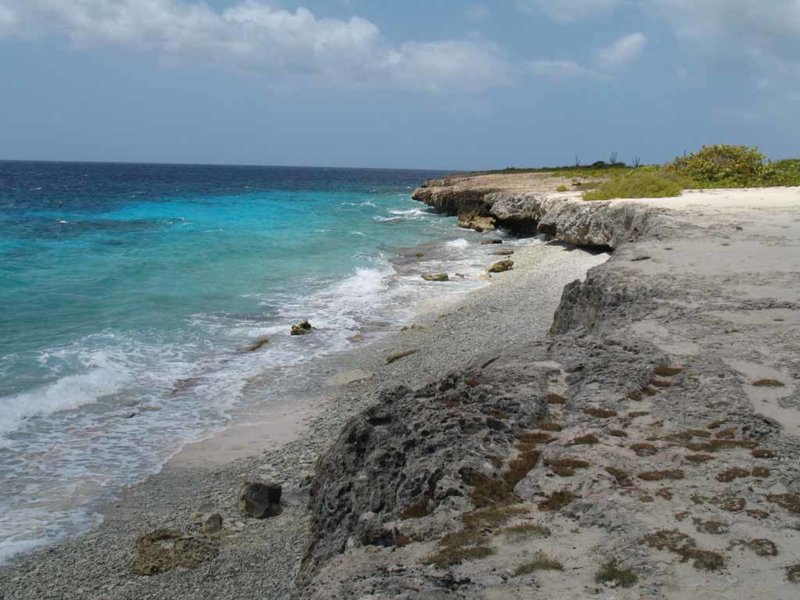 -----Bonaire formed when continental shelf movement pushed a large rock mass to the surface, creating the islands of the Lesser and Greater Antilles; as the seabed rose coral reef grew on it, then died as it surfaced (source:
Wikipedia entry – Bonaire
). The surface is limestone (a form of calcium carbonate, used by hard corals in their 'skeletons'), and some soil. Below the sea is a fringing reef wall sloping downward to the depths, close enough for divers to walk in and swim out (so no need for dive boats) along much of the west coast.
-----Shore diving without dive op. transport offers autonomy (e.g.: dive when, where and how you wish without professional supervision/schedule/rules), an offering few dive destinations in the region have (e.g.: in the Caribbean only Curacao comes close; Grand Cayman, Cayman Brac and St. Croix offer limited shore diving, but are mainly boat dive destinations).
-----Most shore diving is done along the west coast, aided by a (mostly) coast-hugging road so getting dive site to site's fast and easy. Sites are marked with yellow rocks with site names painted on, and guide books detail the sites. Shoreline varies from dead coral rubble (looks like 'pellets,') to rough, at times jagged ironshore – so medium-to-thick soled dive boots are best (in gear with weights, you can hurt your foot without penetrating the sole – I did at Oil Slick Leap).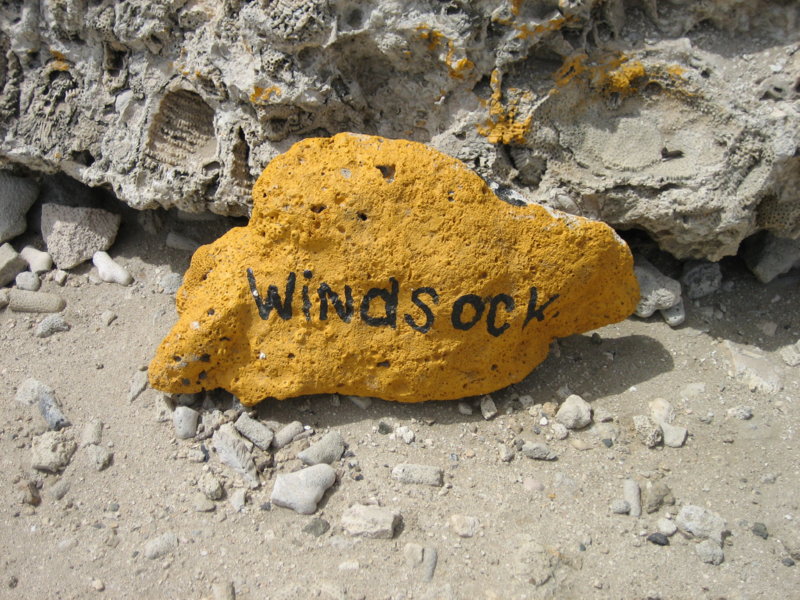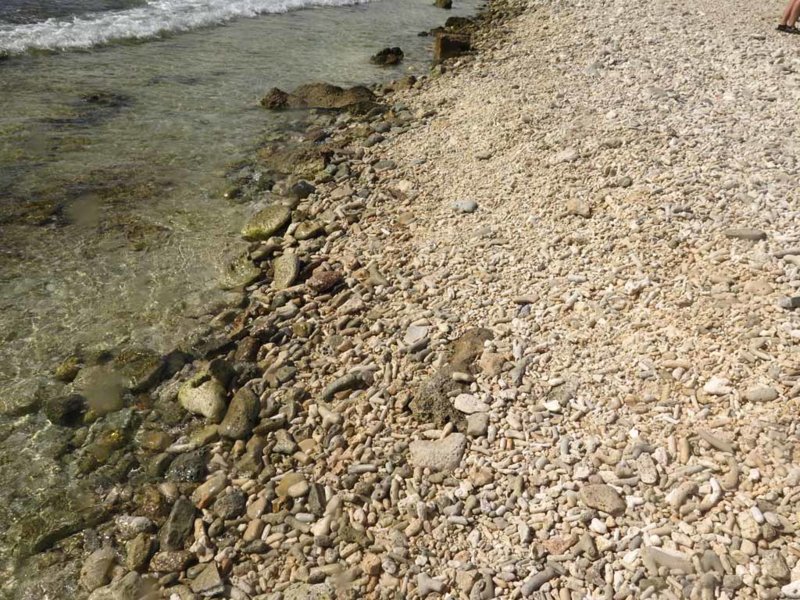 -----Few entries/exits (or beaches, period) have much sand. Bonaire is not a sandy beach lover destination, (if needed, consider Curacao). TourismBonaire.com has
a beach listing
. West coast diving usually offers minimal current, but it can happen, particularly in the 'pinched' section between Bonaire & Klein Bonaire – I was taught observe boats tied near shore; if they're perpendicular to shore, okay to dive – if parallel, that's current so beware.
-----Waves slam the east coast (windward side, a.k.a. Wild Side); the island stops them, resulting in a calmer west coast (the leeward side). There are a few eastern sites dove by shore (ideally guided; Bas Tol with
BasDiving.com
is highly reputable and guided me once) or boat (
Bonaire East Coast Diving
). The diving is very different on the east; I saw sea grass and huge numbers of anemones, larger fish and different terrain diving Cai.
-----Airfare to Bonaire often skews expensive, and neither Southwest Airlines nor Jet Blue flies there (as of Oct. 2019). BonairePros.com offers a free
Insider's Guide on Flights to Bonaire from North America
.