Messages

40
Reaction score

0
Location
# of dives

200 - 499
I have found some discussions about cheap Chinese housings on this form as well as on other web sites. I have read stories of flooded housings, which were actually quite scary. At the same time, what can be seen on ebay now, seems to be a next generation of those housings. There are generally three types of the Meikon-like housings currently on ebay:
(1) The old translucent style with a clamp on top
(2) A newer model with what looks to be a 67mm lens port
(3) Another newer black version similar to the above except with rectangular window.
Any first hand experience with #2 or #3 ? I am looking for a housing for Sony NEX-6. It is either one of these or a $1,700 Nauticam, which is out of the question for me... There seems to be nothing else out there at the moment.
#1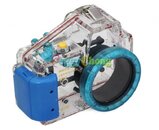 #2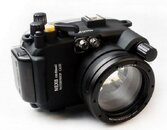 #3