ScubaBoard Supporter
ScubaBoard Supporter
Messages

395
Reaction score

234
Location
# of dives

200 - 499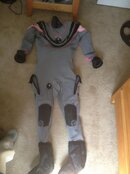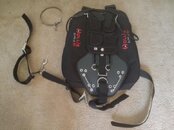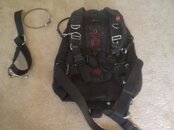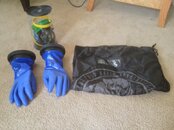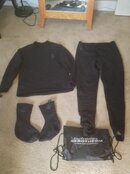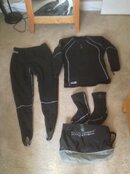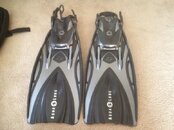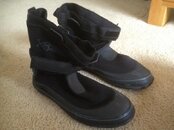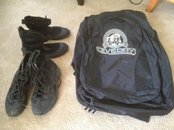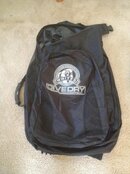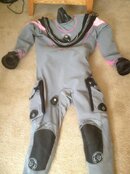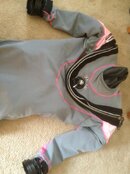 View attachment WhitesFusionDrysuitSizeCharts.pdf
Cleaning out closet...after going "all in" when I first got certified, I quickly decided that cold water diving isn't my thing.
DRYSUIT INFORMATION:
Whites Fusion Tech with Latex seals
L/XL
Pink Accents
Fusion boots - size 8
Sitech mini relief valve - right side (never used!)
Two side pockets
Si-tech dry glove system - removable wrist rings
Whites drysuit backback-style bag
Fourth Element Arctic Women's 3-pc (14/16 top, 14/16 leggings and medium socks)
Fourth Element Xerotherm 3-pc (Large Top, Large bottoms and medium socks)
1 Pair Aqualung Slingshots - black/grey – XL (bought larger size fins to fit eventual rock boot purchase that never happened)
*"Bonus"* 1 Pair of Whites rock boots…used…was a hand-me-down from a friend as I wasn't sure if I wanted the fusion boots. She lent them to me to try and then went on to buy another pair in a different size so she gave them to me. No charge for these if you want them (men size 9).
Only 6 (short) total dives on the suit, undergarments and 2 dives on the fins. LIKE NEW CONDITION!
All totaled, I spent almost $3.5k on everything. I'd prefer to sell it all as a package to get my closet cleaned out. Would be an amazing deal for a woman looking to start diving dry. If pink isn't your color, you can get a new skin for the suit.
Asking $1200 for the package including shipping to anywhere in continental US. If interested in just purchasing the suit, pm me for individual pricing.
ALSO selling my Hollis SMS100 Sidemount BCD, small/med with two tank bands (only one pictured).
Each band has a large stainless steel swivel bolt snap attached to it and I will throw those in at no charge!
- $500 including shipping. It has only been used on two dives!
***Will send additional photos upon request. I did the best I could but lighting wasn't the best. Will accept PayPal.
Last edited: