Any member that has a document in electronic format they feel is useful to divers can attach it to a new thread and we can move it to the

ScubaBoard Download Library

.

Free distribution of documents must be allowed. As a general guideline, if the document is or has been for sale, distribution is restricted by copyright.
Of course Scubaboard can make any rules it wants for the hosting of external materials. But this is an inaccurate description of copyright and that is not the appropriate test anyway.
I'll put a couple of links in below for anyone interested in the details, but in general everything published since 1989 definitely has copyright protections and you should assume that everything published since 1927 has copyright protections. You might be able to show that those protections have lapsed for works published between 1927 and 1989, but that's not a trivial task. The big exception is for most US government publications. These are in the public domain by default.
However, just because something is covered by a copyright does not mean you can't republish part or all of it. The two most important exceptions are where the copyright holder grants permission to reuse the work and for fair use.
Fair use is a legal doctrine that allows the use of copyrighted materials without the copyright owners' permission. There is no perfect test of whether a reuse would fall under fair use, but there are several factors that are considered including those that would favor the finding of Fair Use in our context, such as: use for educational purposes, use of factual or technical materials (as opposed to creative works such as stories or novels), use that does not reduce sales of the original work such as out-of-print works.
A guide to establishing the public domain status of items subject to copyright
guides.library.cornell.edu
The goal of the Index is to make the principles and application of fair use more accessible and understandable to the public by presenting a searchable database of court opinions, including by category and type of use (e.g., music, internet/digitization, parody).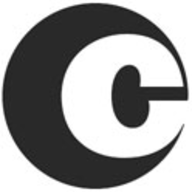 www.copyright.gov
[link fixed]