Image Resizing & Text Wrap-around
---

New in ScubaBoard 2021
Step 1:
Insert the image into your message editor (usually with
Copy & Paste
)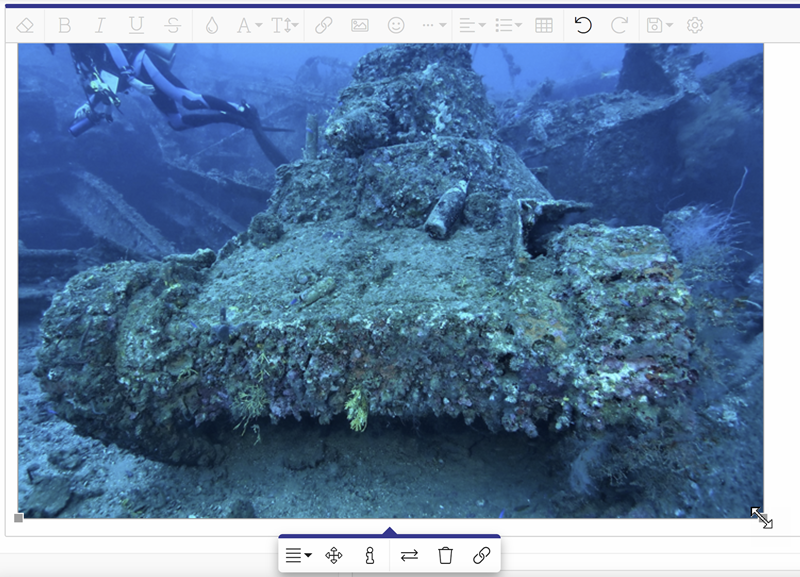 ---
Step 2:
Click on the image, which displays "square handles" on the corners, and click & drag to the size you want. It also displays the menu at the bottom.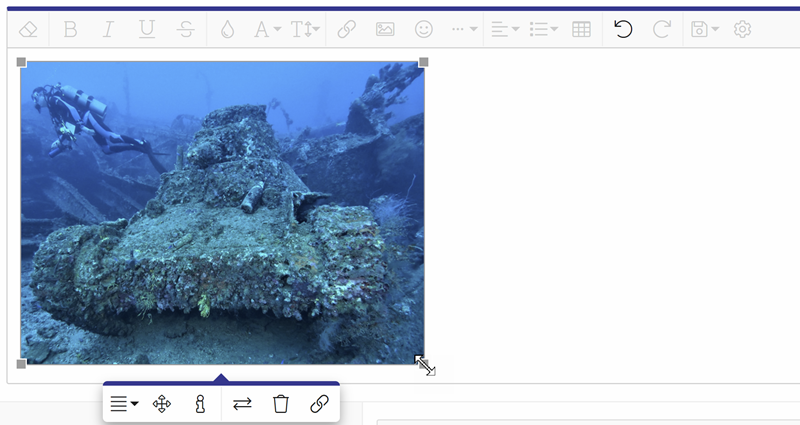 ---
Step 3:
Use the menu to select the options you want: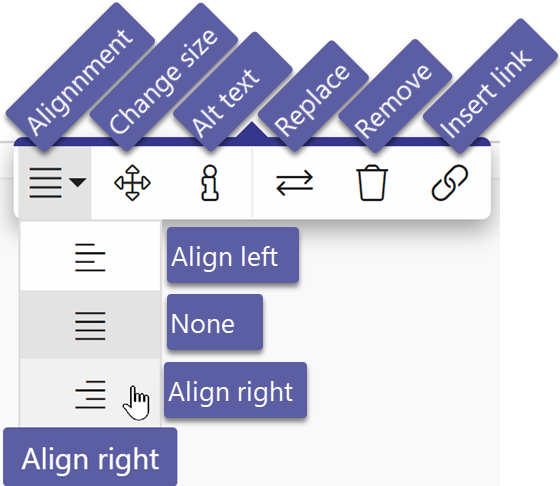 Alignment
allows you make the image flush to the left or right edge of the editor window

Change size
displays a menu so you enter the size of the image in pixels

Alt text
is the text that will display in a "tooltip". See Step 4 below.

Replace
allows you to choose another image.

Remove
deletes the image.
Insert link
lets you paste a URL to an image on the Net.
---
Step 4:
Enter your text and click the post button when you are ready.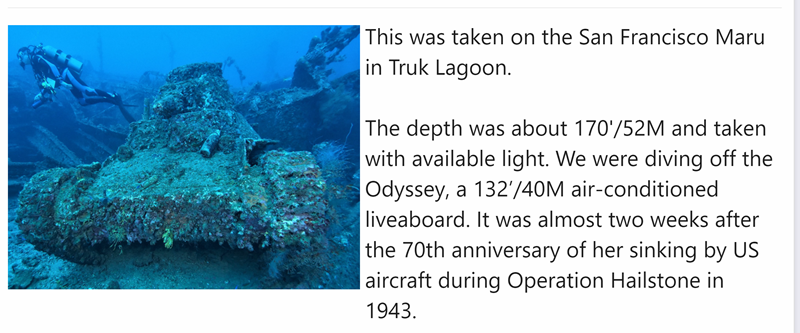 ---
Step 5:
Note that the "Alt text" options displays as a tooltip and clicking on the image opens it full size. You might enter "Click to enlarge" as your Alt text.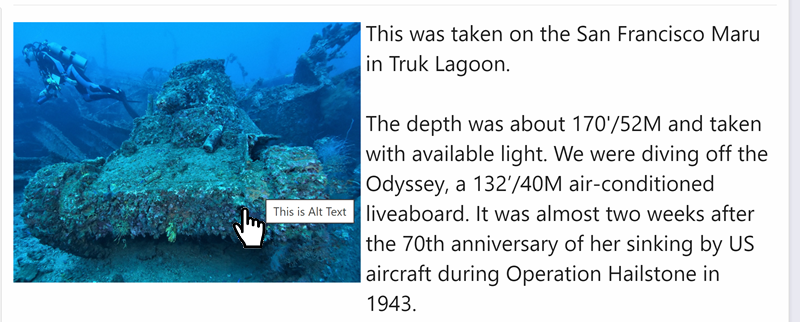 ---

Technical Information
BB code
This illustration shows the BB code generated in this post: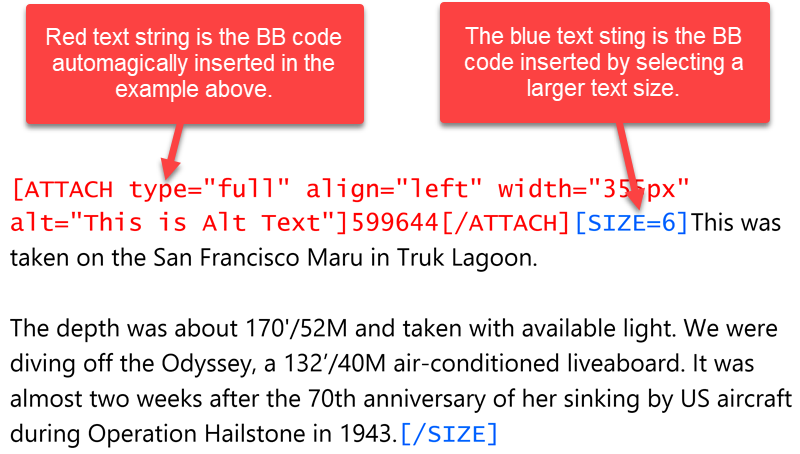 ---
This is the code string for the image alone.
Code:
[ATTACH type="full" align="left" width="355px" alt="This is Alt Text"]599644[/ATTACH]
---
Note that this feature renders these custom BB codes obsolete:
[FLOAT_LEFT] - Float Left
[FLOAT_RIGHT] - Float Right
[IMAGE=option] - Image With Size
---
Use Report to correct broken links, typos, or make suggestions.