Messages

332
Reaction score

95
Location
# of dives

2500 - 4999
Hello all,
I've come across barely used but corroded aluminium tanks (luxfer AL80s) that were stored improperly for a few years (read sitting in a not so dry area by the sea).
We just washed them to see, but it's clear that there is a lot of alumium oxyde (white dust), and advanced pitting on the exterior. The pitting is especially concentrated on areas that seemed to have been covered with a nitrox sticker that was removed. We haven't looked inside yet (some have never been used), but will.
This is a rather remote area, meaning the tanks would need to be sent abroad for inspection / hydro testing, which is quite an expense (read it might be cheaper to buy new ones).
I was wondering if I could have some opinions on this type of external corrosion - would you say these are recoverable, or too corroded to service / inspect and use?
Thanks for your help!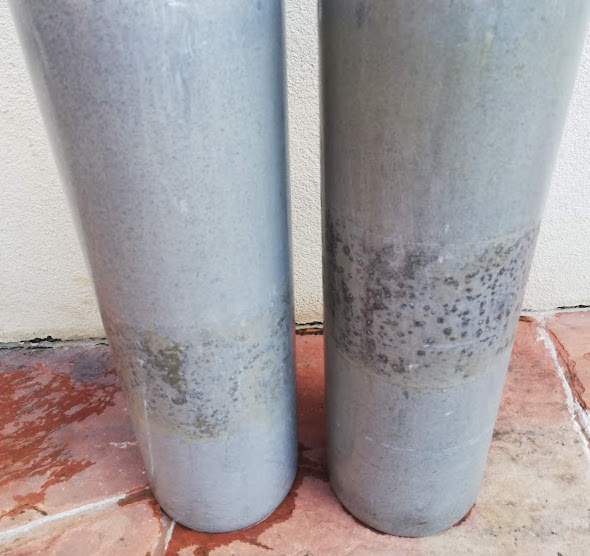 -