A few photos from the week before last - Jan 2020 . The weather and water were mostly warm but currents were sometimes running south, in and out from shore and in circles. Our dive at Palancar had currents running slightly down and south so we tried going deeper and higher to avoid them but to no avail. Visibility was down as well on some days. Water temps per my dive computer ran around 80F. We experienced some of the same currents at Santa Rosa wall. One dive, we tried a dive entering at the end of Yucab and beginning of Tormentos thinking we would be going north but they were swirling and to the south so we did that last part of Yucab. On a couple of dives the currents were what I equate to surge which is unusual for Cozumel. A few days the water had a bit of surface chop but nothing unmanageable.
We dove with Bottom Time Divers and for a few days it was only myself and a friend on board. Since visibility was down it made for more backscatter on longer shots. We saw only a few Eagle Rays with one which I saw off Tunich wall and got a couple of photos. We again saw as in December, many eels – brown spotted and green morays. To me, it seems we have been seeing many more porcupinefish and barracuda than years ago.
This particular week I had short fills on just about every tank but managed to get 60-70 minutes per dive which at times was more difficult due to currents. The owner/DM was once again going to talk to the fill station but we'll see what happens.
Since the southern reefs like the Palancars and Colombia opened back up in December the other reefs have less divers on them which made diving easier. We expected to see many more lionfish on those previously closed reefs and other nearby reefs but we were pleasantly surprised that most were small and fewer than expected. There was some hard coral bleaching but the reefs still look good.
Currently there is a Norte here but the wind as of now is dying down and changing direction. Late next Friday and Saturday look like maybe something will be going on.
My Oceanic Oceanlog is going belly up as well as it's self-corrupting database so I am looking for a new dive log program. Seems diving Log 6 will work. After repeatedly reloading, reinstalling and applying fixes for Oceanlog I may have a database file I can successfully import into something new.
There are two photos below with text which I think I have identified but if someone knows better, pleae reply.
Brown Spotted Moray Eel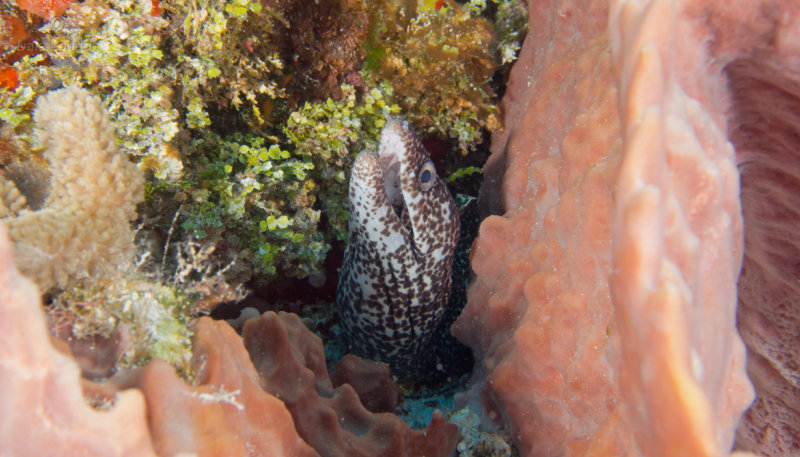 Brown Spotted Moray Eel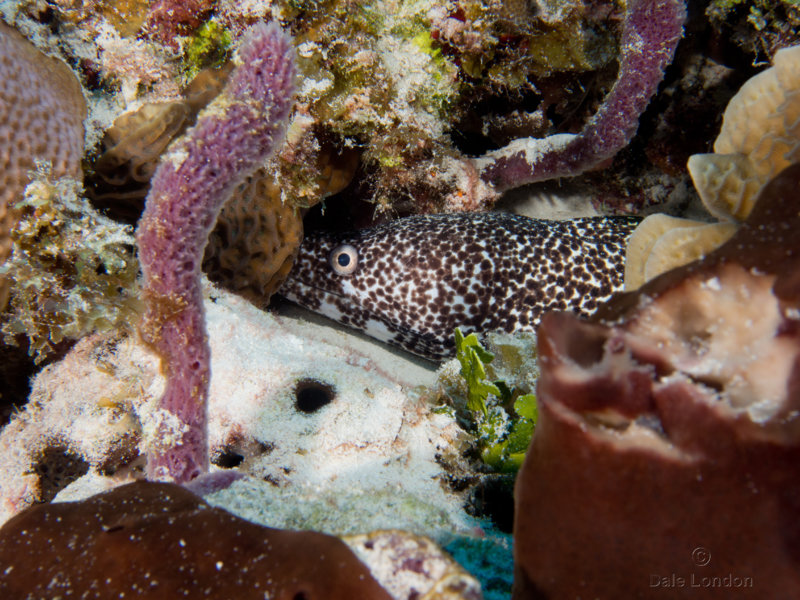 Green Moray Eel we found free swimming.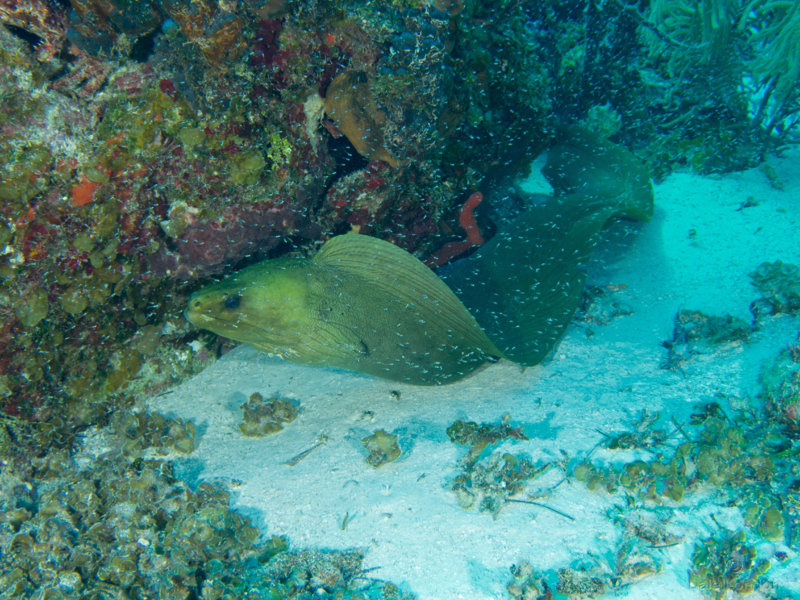 Hawksbill Turtle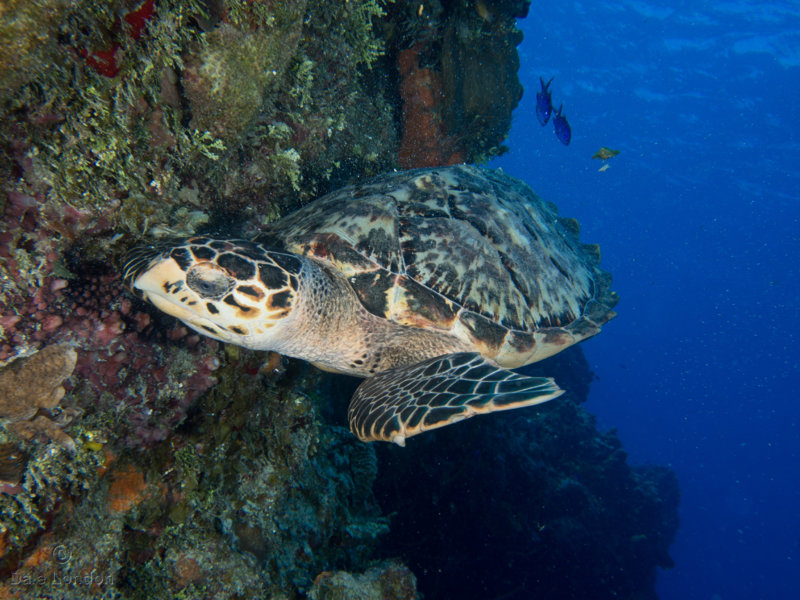 This photo below I originally identified as a lizardfish but I think is either a sand diver or possibly a snakefish. I discount the latter but can't tell since I can't see the body for blue stripes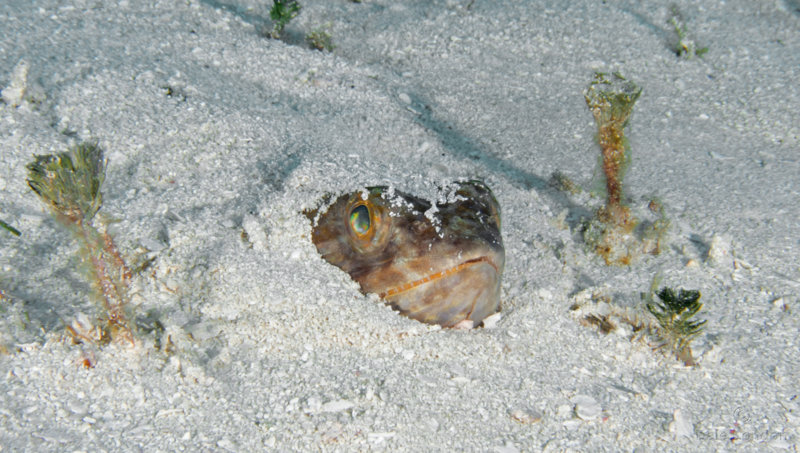 The photo below I identified as a speck claw decorator crab in an anemone however it should have two horns which I don't see.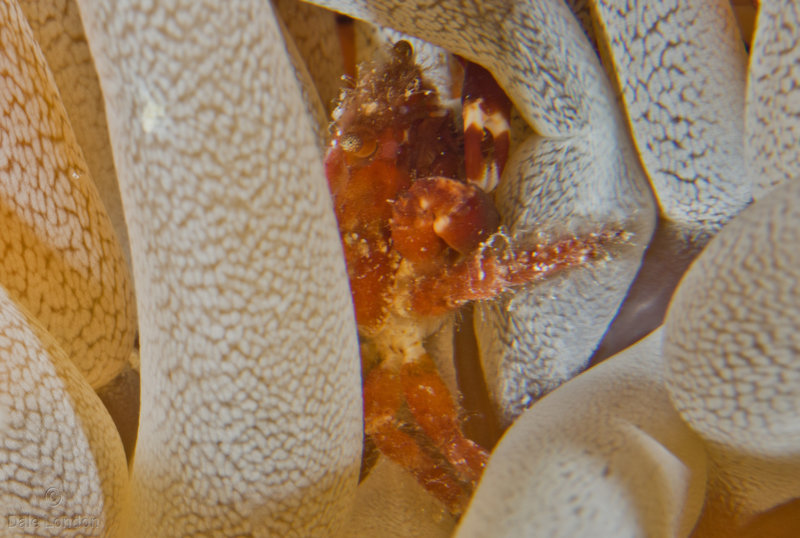 Splendid Toadfish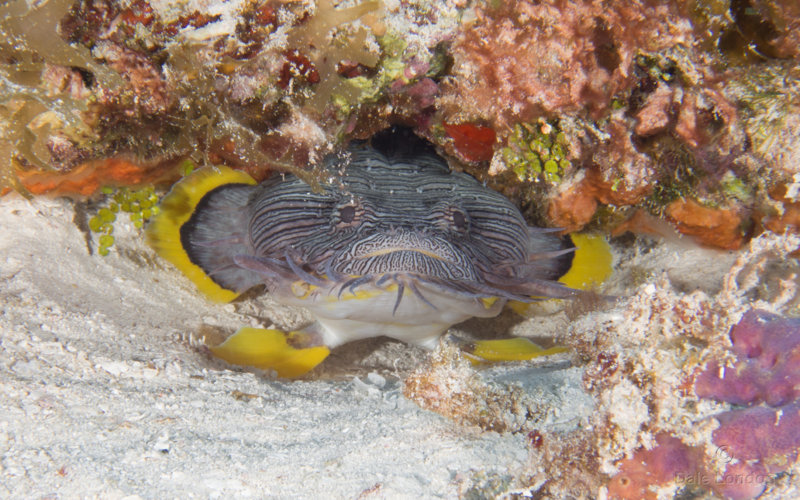 Spotfin Butterflyfish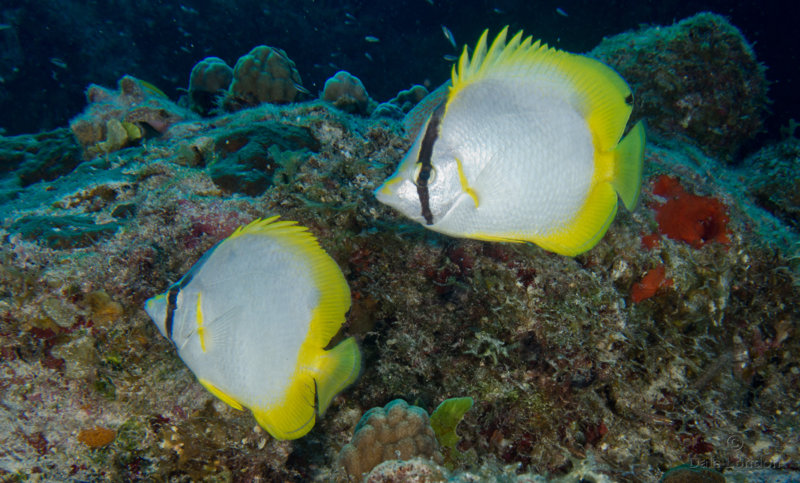 Spotted Eagle Ray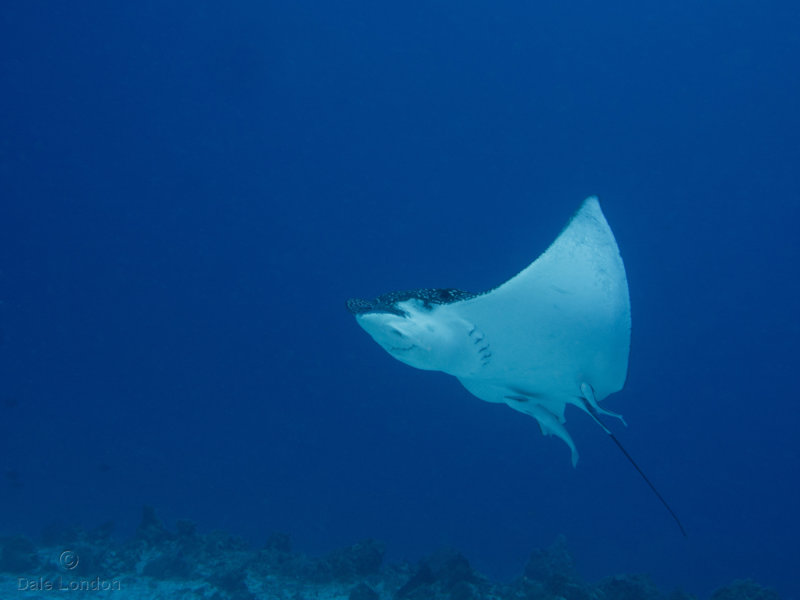 Trumpetfish which did not appear this color without lights.