My friend Lou returned with his wife and we went diving for the week of 10 Feb with a day off in the middle for 5 days of diving.
We dove mostly from Palancar north and only once on Palancar Gardens to avoid other groups. One day when the wind picked up making the surface at southern sites (Palancar and south) rough, many boats ended up on Santa Rosa where we were. We finally bailed on Santa Rosa and went towards shore.
We did see eagle rays, mostly singles but did see a pair twice, but they did not stick around. The first day we did see two singles and one pair but of course no camera. That same day we saw a brown toadfish which I identify as a Large Eye Toadfish (Batrachoides Gilberti) and a juvenile Jackknife fish. So with camera the next day I asked to do the same sites and we all agreed. I include photos here. I asked around for the name of the toadfish and I got several different common names. If anyone has a positive ID, let me know.
I included a photo of a grouper with markings and colors which was unusual. It had a tannish/green head and black back half. The marking are that of a Tiger grouper but I am not sure which it is.
Also included what I think is a juvenile Yellowhead wrasse (Halichoeres Garroti) but I could find only a few examples to ID it. The two lines behind the eyes tells me Yellowhead but there is no blue in the body other than a blue dot ahead of the pectoral fin.
I believe the small pufferfish is a Sharpnose.
It seemed that throughout the week that anything really good showed up at the end of the dive or on safety stops , especially the eagle rays, when we were lower on air and my camera was off. There must have been a memo going out.
The photos of the Flying Gurnards pair are a first for me but as usual it was towards the end and as we were cutting across sand towards the island, I was more down current and a fair distance away than the DM, who spotted them. At first I thought he was point to eagle rays in the distance but I couldn't see anything. Then I saw the two fish but from a distance I thought they were lizard fish. I wasn't going to swim a lot for them. I then realized they were too big for lizardfish and began a long swim against the current. Prior to that I had been shooting something up close and darker so my camera settings and strobes were not setup correctly so many of the shots were overexposed and the strobes were pointed wrong. The Gurnards kept swimming against the current so I had to keep up while trying to get the settings and strobes right for shooting over sand and bracket, all at the same time. About 600 psi later I was done.
Water temps were a little cool, visibility was down but weather was mostly good. By report today the currents were a little fast with lower visibility (sand). The fill station used by my dive op gave me short tanks again earlier in the week but the last two days I had full tanks. It seems there is one guy who works there that is the issue.
Posting photos in multiple replies (10 photo limit).
Banded Coral Shrimp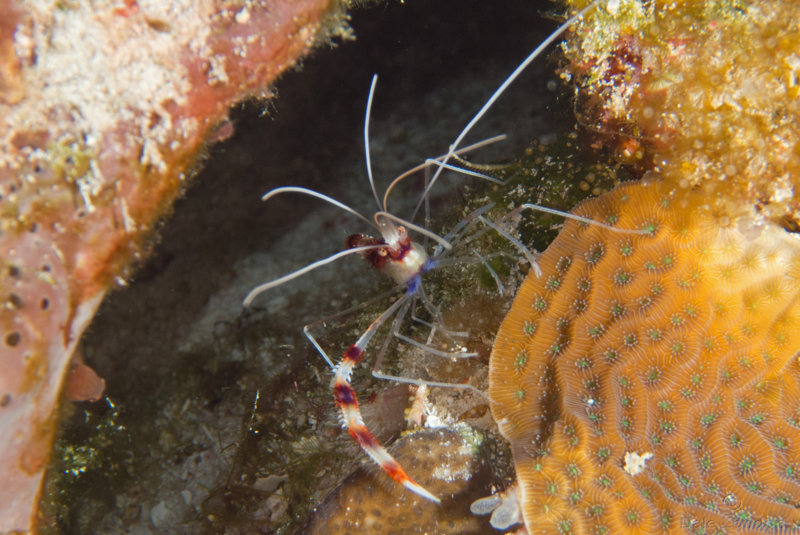 Black Durgon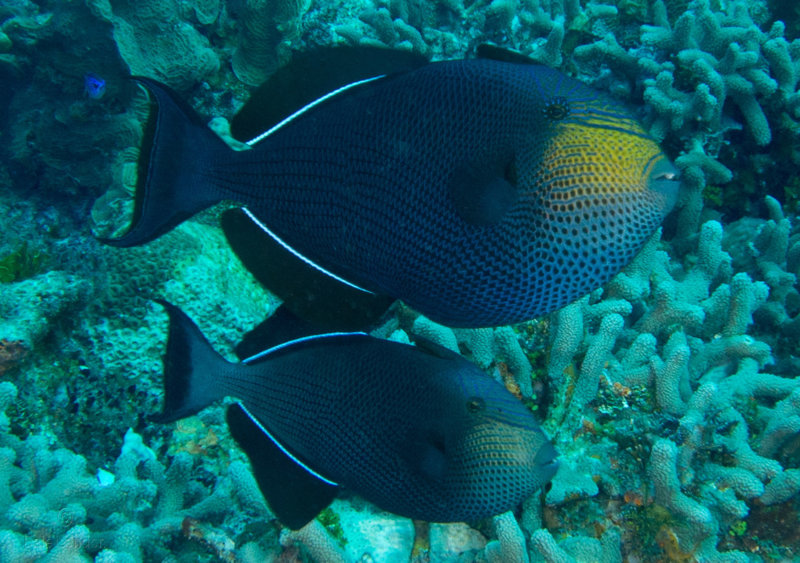 Black Grouper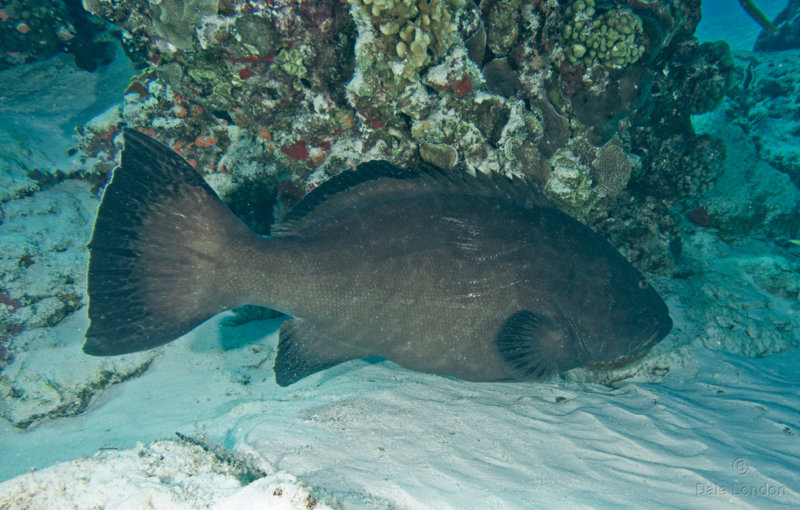 Dusky Damselfish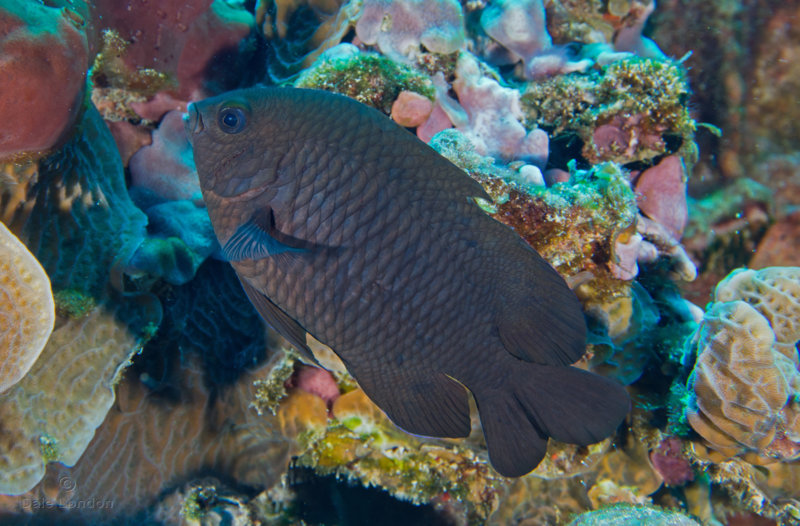 Flying Gurnard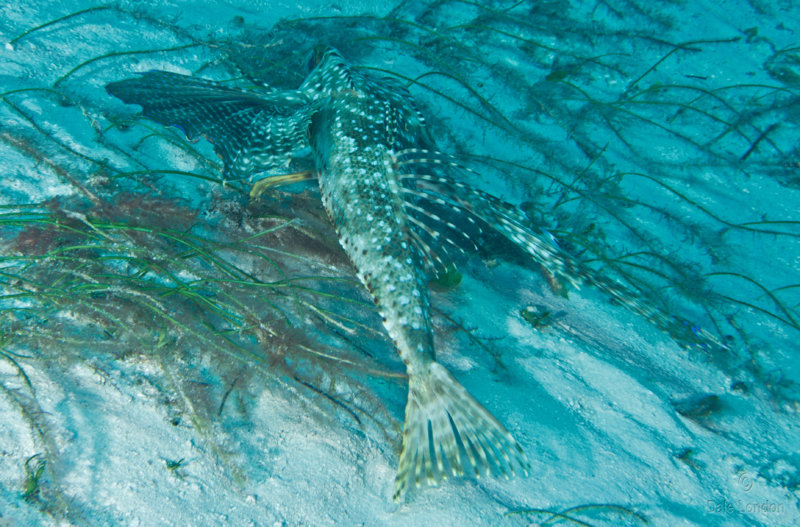 Flying Gurnard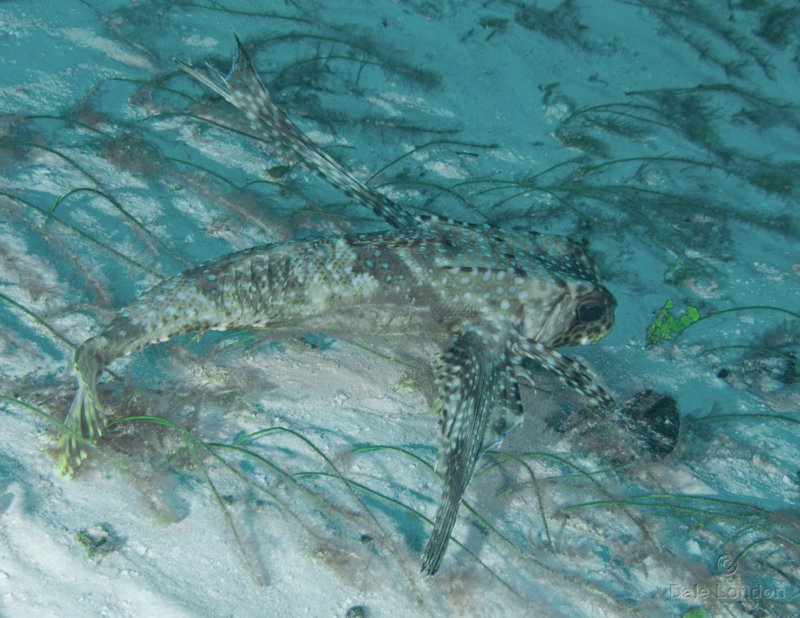 Flying Gurnard pair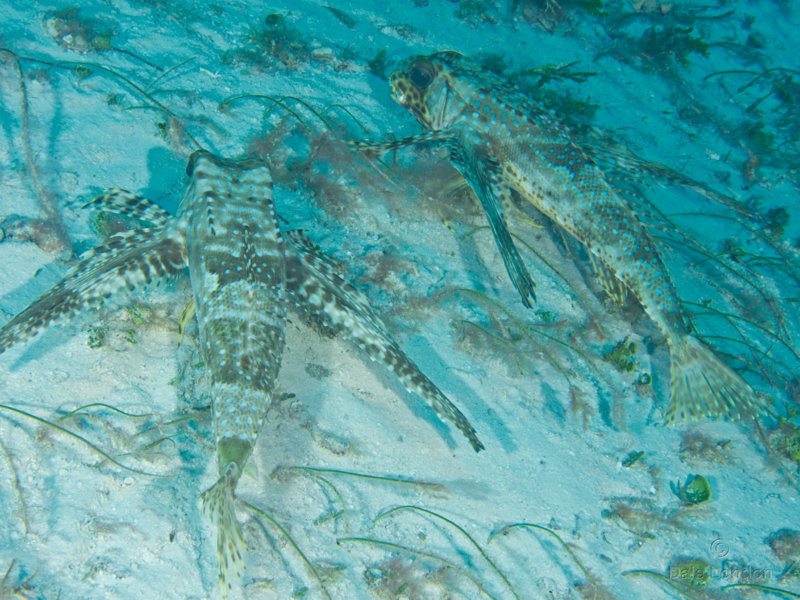 Green Moray Eel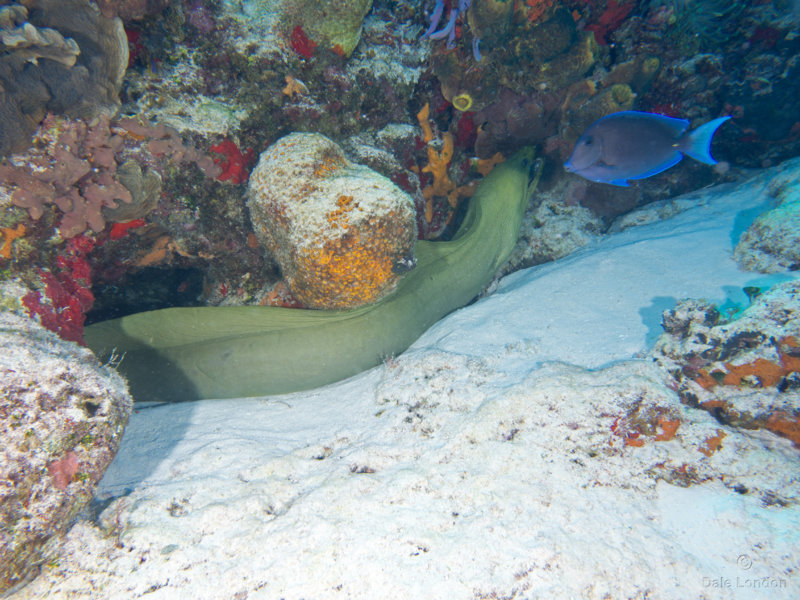 Hawksbill Turtle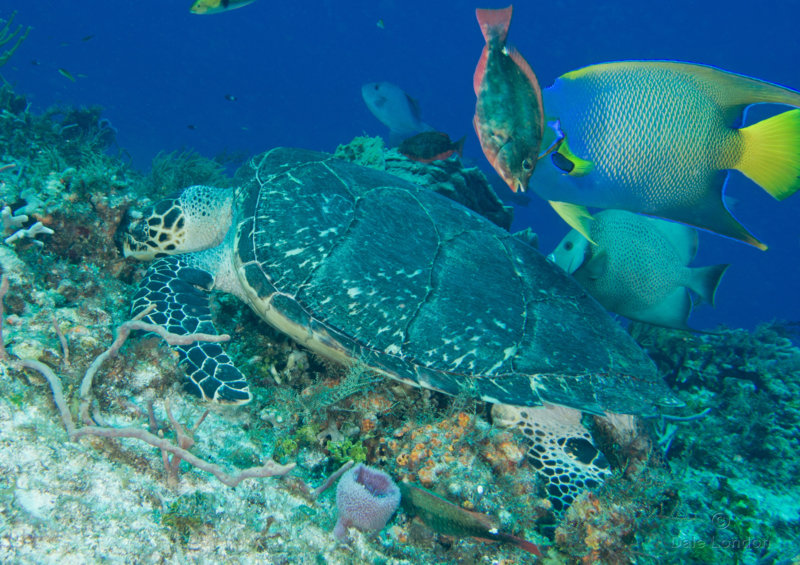 Juvenile Jackknife fish