I am helping a friend sell his gear since he has gotten out of diving. He has a lot to sell. See my other listings for more gear and I will be adding more daily. Some items may be cross posted and I have listed condition for each item. When referencing an item, please include the green item # in your inquiry. If you include your zip code, I can give you a shipping quote. I accept PayPal and Zelle.
I have multiple listings on ScubaBoard. Scroll down to my signature area to see direct links to all my marketplace listings.
I have several protective soft zipper cases for these devices. Where I have an aftermarket case available, I will include it with the device.
#48 Suunto Transmitter (new-never used) $200
#49 Shearwater Teric (brand new in package) SOLD
#51 Suunto SK8 Compass on retractor (new) $120
#88 Suunto Vyper Novo (33 dives, 39hr on computer) Looks new, with box $250
#89 DGX Deluxe Pro Wrist Compass (excellent condition) $35
#90 Oceanic wrist mount depth gauge, Imperial (new) $40
#91 Shearwater Perdix (non-AI) (new in box--never used) w/ o-ring kit, straps $750
#92 Shearwater Perdix (non-AI) (used, excellent condition) 33 dives, 30hr 19min on computer Includes case, straps, o-rings SOLD
#93 HOG blackface SPG w/ spool (new without box-never used) SOLD
#94 Suunto Vyper Air (used-excellent condition--a few scratches to screen protector that disappear underwater) has 99 dives, 93hr on computer. Includes box and download cable $250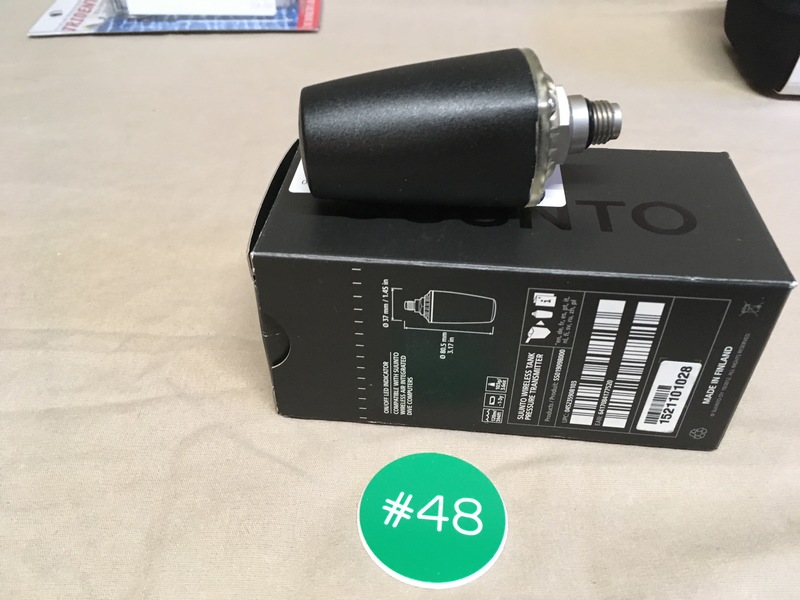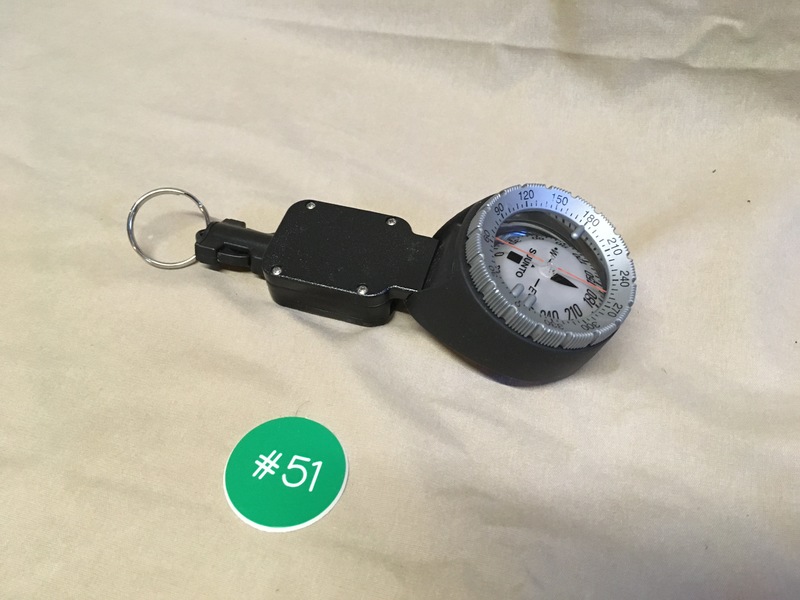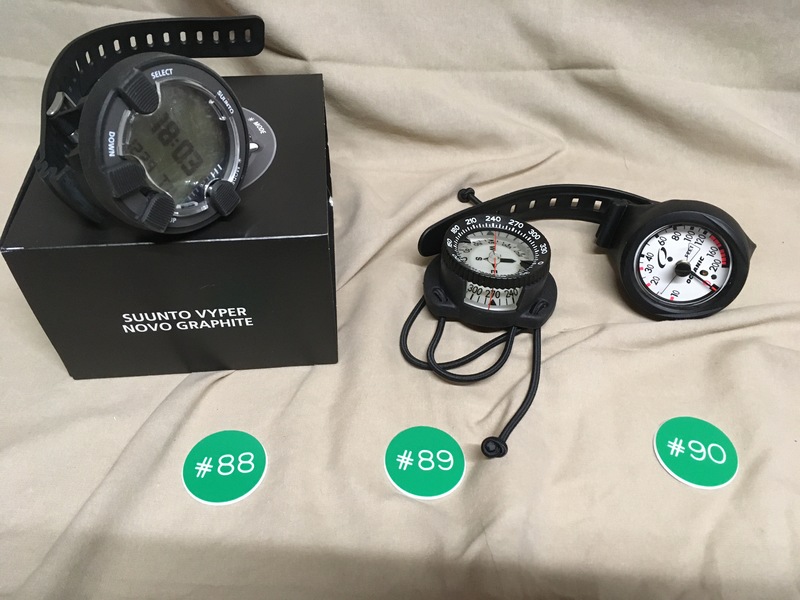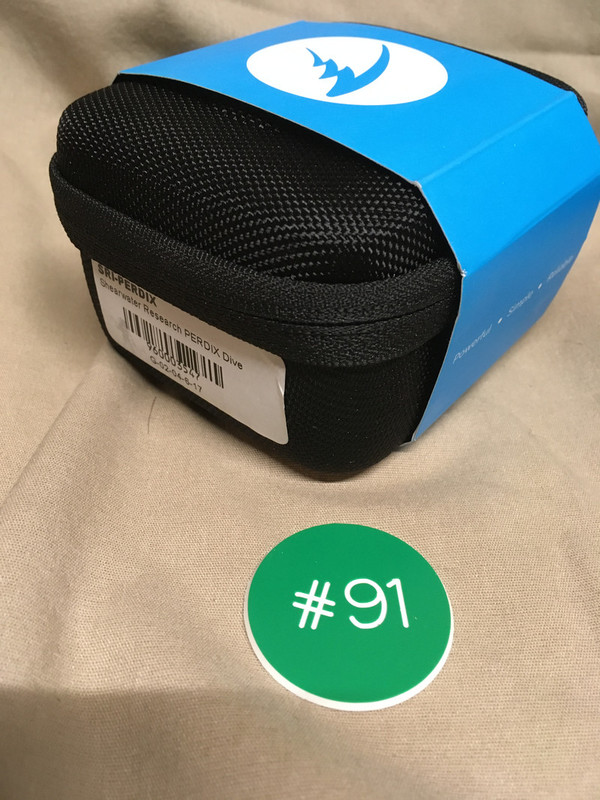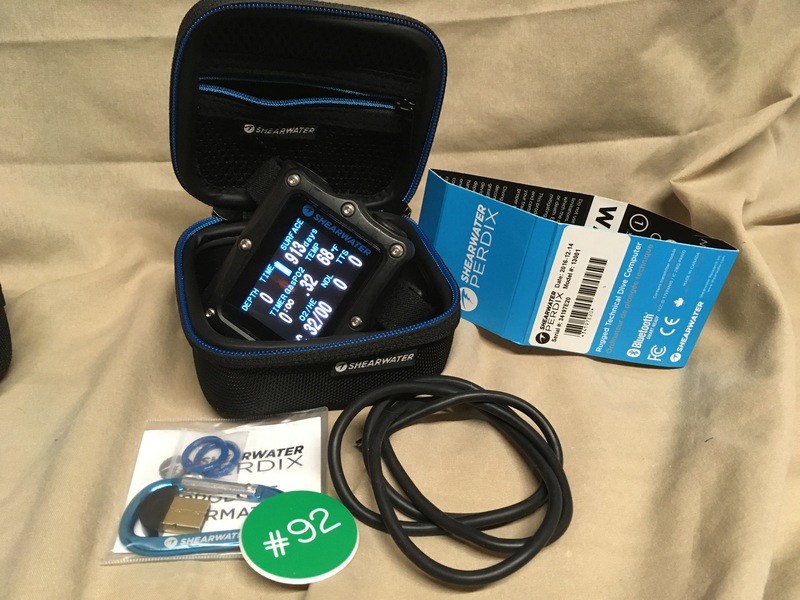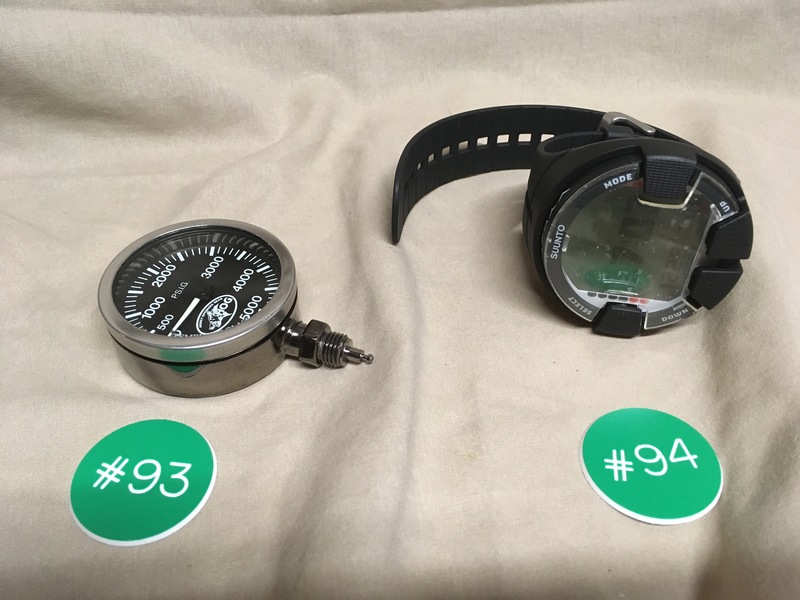 Links to my other listings:
Regs, lights, SPGs, accessories
Fins, boots, lights, accessories
Lights, SMBs, knives, safety gear
Sola Photo lights
Dive Reels, spools, line
Apeks Regs