Messages

60
Reaction score

18
Location
# of dives

50 - 99
Selling my Zeagle F8 DIN Regulator. I'm selling this reg because I got it for my dive partner who stopped diving, and I'm using an Apeks MTX setup where I don't have to fiddle with venturi levers.
This reg is the best breather (smoothest and most consistent) I've tried, better than Apeks & Scuba Pro in my opinion.
If you're not familiar, here's some F8 info:
Made in U.S.
Black chrome plated marine brass first stage, balanced diaphragm, sealed
First Stage has 2 high pressure (HP) 7/16" threaded ports and 5 low pressure (LP) 3/8" threaded ports
Second Stage is lightweight, adjustable resistance controls, free-flow control, and built-in anti-freezing features
Threaded cover ring for improved safety and heat sink
Complete regulator weighs about 2.56 lbs, Nitrox ready to 40%
You can check out more here: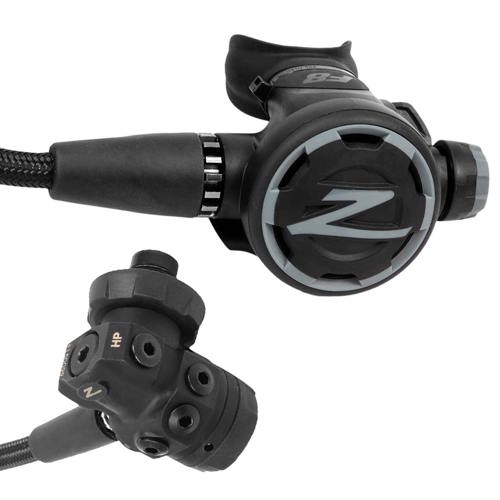 Zeagle introduces a new flagship regulator model with a completely new platform second stage design. The F8 name is derived from the well-established Zeagle Flathead series regulators. Totally new desi

www.scuba.com
This specific reg has fewer than 20 dives on it, always rinsed, cared for, and stored perfectly.
$380 shipped in US, OBO.
Ready to go, or pick up in Davis CA, and happy to answer questions!
Thanks.
- Paul