Hi, I have an RDX-500D housing for sale. Housing has never been flooded, I'm the first owner as well too. The camera that uses this housing is the Canon T1i EOS, you can get that very cheap off of eBay or Amazon. Perfect for a cheap dSLR camera.
Includes:
RDX housing
RDX standard port
Dual handle tray
O-ring and grease spare parts.
Price is $600 free shipping in the US only. Law Enforcement and US military personnel gets 15% discount (Please show proof) and all you need to add is one or two strobes and and the T1i body camera (those you can find on Ebay very easy).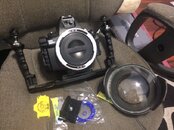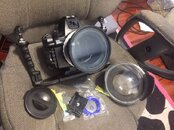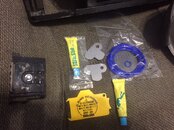 Last edited: